About this Event
You don't have to travel far to give your students a farm experience. See how Fresh Roots is feeding the Vancouver community through schoolyard farms and connecting students to their food system. This workshop will include a tour of Fresh Root's David Thompson farm, hands-on farm work, and activity resources to use on the farm or in your classroom. After completing the workshop, participants will be eligible to sign up for Self-Guided Class Tours to the farm!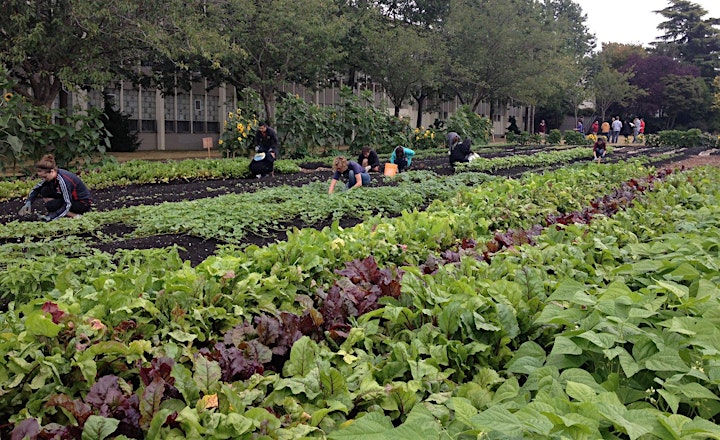 About the Host
Fresh Roots is a non-profit organization working with school communities towards Good Food For All! We believe everyone deserves access to healthy food, land, and community. We work towards this vision by cultivating engaging gardens and programs that catalyze healthy eating, ecological stewardship, and community celebration. Since 2011, we have grown the first schoolyard market gardens in Canada, fostered youth empowerment through summer and after-school programming, welcomed teachers and students develop food literacy through experiential learning, and shared fresh, schoolyard-grown produce with our communities. Learn more here.
About the Location
Located on the grounds of David Thompson Secondary in South Vancouver, this 1/2 acre urban farm features production and student growing space and an outdoor classroom. The farm hosts school year field trips and summer day camp and youth empowerment programs. Grown using organic farming techniques, our produce is sold through Veggie Boxes and at local farmer's markets. Set in a quiet residential neighborhood, the farm is a refuge for wildlife from ladybugs to coyotes. Learn more here.
About the Series
The Farm to School "Growers to Sowers" series provides teachers ("Sowers", responsible for sowing seeds of knowledge and enthusiasm for food and agriculture in their classrooms) with an opportunity to visit food producing sites across Metro Vancouver and learn directly from farmers, harvesters, and other food producers ("Growers" contributing to our regional food system). The series aims to enhance teachers' knowledge of local food production and connect teachers with local food producers, potentially catalyzing future field trips or collaborative projects between students or schools and farmers.