About this Event
Join the Edible Garden Project at Loutet Farm for an afternoon as we collaborate and explore the landscape of food security in North Vancouver, and how hands-on learning can be an effective tool for students to engage in local food production, regardless of prior knowledge levels. Participants will build confidence and capacity to utilize local farms, school gardens, green spaces, and even their classroom to further curriculum connections to food systems education. The workshop will focus on practical skills and meaningful ways to engage students of all ages and abilities, while addressing questions and resources available.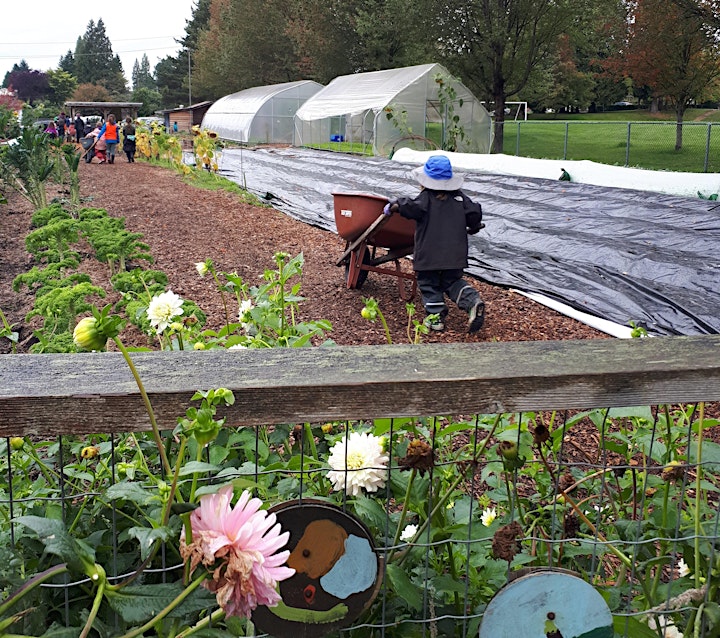 About the Host
The Edible Garden Project was formed in 2005 from a desire to connect people with fresh, healthy food by cultivating a network that grows and shares food, and supports sustainable regional agriculture. We believe everyone deserves to access good food with dignity, and strive to create a thriving community culture that values local food systems. By also empowering citizens from students to seniors to get their hands in the soil and learn to grow, we create a platform to transform community, share resources, address urban environmental, health, and social issues, and foster a love of fresh picked produce while challenging food insecurity on the North Shore. Learn more here.
About the Location
With the establishment of Loutet Farm in 2011, the North Shore gained its first urban farm. Comprising of a half-acre on public park land, the food grown there is sold twice a week at our market. Produce from all of EGP's Sharing Gardens is also processed at the farm before going to the local Food Hub; in 2019 alone, we donated 3470 pounds of produce to our most vulnerable neighbours. The site was designed as a project to help people of all ages and backgrounds be involved and understand food production while having greater access to locally grown produce. We believe in farming with organic and low-till methods while working with the long growing season of the Lower Mainland and utilizing seasonal extension tools such as our two greenhouses, and smaller hoop houses. Learn more here.
About the Series
The Farm to School "Growers to Sowers" series provides teachers ("Sowers", responsible for sowing seeds of knowledge and enthusiasm for food and agriculture in their classrooms) with an opportunity to visit food producing sites across Metro Vancouver and learn directly from farmers, harvesters, and other food producers ("Growers" contributing to our regional food system). The series aims to enhance teachers' knowledge of local food production and connect teachers with local food producers, potentially catalyzing future field trips or collaborative projects between students or schools and farmers.