Growing a Business for Health Professionals
Event Information
Refund Policy
Refunds up to 7 days before event
Description
✓ Complete 8 CPD's For Your Profession
✓ Get Superior Hands On Instruction to Build Your Business
✓ Network With Other Entrepreneurial Health Professionals
✓ Lesson Taught by a University of British Columbia (UBC) Instructor
✓ Materials Based on UBC's Management 450 Course: Entrepreneurship and the Smaller Firm
✓ Featuring an Accomplished Business Owner as the Guest Speaker From the Health Sciences Field
The seminar offers resources for early entrepreneurs and those established, but wanting to fine tune. Dr. Geoffrey T. Desmoulin, PhD, RKin, President of GTD Engineering, and host of television's "Deadliest Warrior" is bringing his expertise in business management to a one day course where you will learn the foundations of a successful company.
This course provides a foundation in executing a business plan by teaching from initial first steps to managing growth of an established small business. The Instructor will incorporate academic material with experience as the President of GTD Engineering.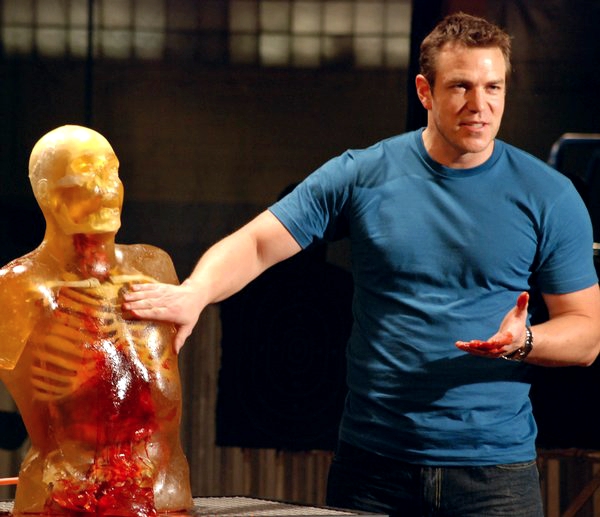 Key components include:
● Generating and building a business plan for a small business
● Establishing performance goals, and meeting those goals
● Fostering a healthy work culture
● Building and designing integrated systems
● How to increase company value
● Attracting and retaining clients
● Financial management;
● Managing business growth.
In addition attendees will learn about the impact of internal operations such as human resources, operations, staffing, and deciding on partners, mergers, and advisors when starting out. Comprehending how insurance, liability, licensing, permits, and registrations affect plan development. It will include recommended readings, and interactive groups. A guest speaker will present on the successes and benefits of transitioning to a Business Leader in the Health Sciences field.
Upon completion of this workshop, (attendees/students) will feel confident in navigating and overcoming the challenges of growing a small Canadian business or firm of a technical nature. They will have participated in lively discussions, produced in class assignments, and prepared presentations stimulating a true business mindset.
Course Delivery:
Verbal instruction, powerpoint, group discussion, and case scenarios. Note taking may be required.


Who Should Attend:
Kinesiologists, Registered Massage Therapists, Chiropractors, Physiotherapists, Health Practitioners, and Health Sciences graduates. This course is not only for those passionate about starting a business, but for those with a business who are wanting to strengthen its foundation. *Registrants are not required to be a Health Practitioner to attend.
Tickets $200 total +tax includes a one day seminar: January 26th 9-5pm
Early Bird Special $150
Questions? Email admin@gtdengineering.com
http://www.gtdengineering.com/
About the Venue:
The course will be held at Simon Fraser Univerity's Harbour Centre in Vancouver's "intellectual heart of the city". The venue is easily accessible by seabus and transit; and is centrally located with parking nearby, and an assortment of cafe's and restaurants within walking distance; including an open student concourse onsite with a view of the ocean and North Shore.

Date and Time
Location
Refund Policy
Refunds up to 7 days before event