Growing Your Business- Big Data: The Next Driver for Environmental Business

Wednesday, 8 October 2014 from 7:00 AM to 10:00 AM (EDT)
Event Details
The Ontario Environment Industry Association (ONEIA) and the RIC Centre are co-hosting the upcoming Growing Your Business seminar to help entrepreneurs learn how Big Data will change your business and offer unprecedented opportunity for you (and your competitors) in the coming years
Big data is changing industries across the Canadian economy.  Whether it is consumer services, manufacturing, logistics or municipal services, companies are gathering and using massive data sets to cut client costs, develop new products and services, and find new markets. Where will these new opportunities - and revenues - come from?  Which companies are already making money in this area - and how?  What will the next few years look like in this field - and how will it impact your business?
 As one of the fastest-growing portions of Ontario's economy, the environment and cleantech sector will be greatly affected over the coming years by this "big data" movement.  ONEIA is pleased to partner with Mississauga's RIC Centre to present a morning panel to discuss this issue.  Join your colleagues from a range of established and emerging companies in the environment and cleantech field as we hear from informative speakers, participate in a hosted Q&A session and engage in B2B networking.
Date: Wednesday October 8th, 2014
Time: 7:00am – 10:00am
Venue: Xerox Research Centre of Canada (Pake Auditorium)
Address: 2660 Speakman Drive, Mississauga ON
SPEAKERS:
Allen Lalonde, Senior Executive at IBM Canada Research and Development Centre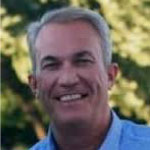 Allen Lalonde is the Senior Executive responsible for IBM Canada's Research & Development Centre. The IBM Canada R&D Centre was established to drive social and economic growth in Canada through big data research projects that leverage high performance computing. In this role, he leads a team of 20+ research leaders who are dedicated to exciting research projects to advance health, energy, water, cities and agile computing, working together very closely with the SOSCIP research consortium.
Prior to this role, Allen has spent 13 years with IBM in a variety of senior leadership positions in Software and Corporate Business Development and has held leadership roles across virtually every IBM SW brand, including leading the SW Business Analytics team and its evolution as a key strategic play for IBM worldwide and, most recently, successfully leading IBM's investment in Industry Solutions Software.
Shawn Slack, Director Information Technology and Chief Information Officer, City of Mississauga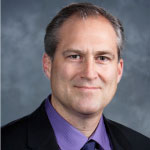 Shawn Slack has held various key roles at the City of Mississauga since 1998. Shawn was initially hired as Manager Information Technology for the Community Services Department working on projects such as the Fire Dispatch (911), Recreation & Registration System and the Mississauga Library System. In 2004 Shawn was appointed as Project Director of eCity to lead the City of Mississauga's vision and plan to provide all services online including the introduction of Mississauga Transits online trip planner, citizen self-serve Tax System and ability to pay for many services online such as Parking Tickets and Court Fines.
Currently Shawn is engaged in many great projects and understanding the needs of the corporation guided by the IT strategy "IT Plan 2.0" which was endorsed in February 2012 by the Corporation. Some of these initiatives include Enterprise Decision Support and Business Intelligence, Bring Your Own Device (BYOD), Workforce Mobility, Public Access Wireless Network, Collaboration and significant movement building out a network infrastructure to support real time management of Traffic, Transit and other key transportation services.
Mike Branch, CEO of Inovex Inc.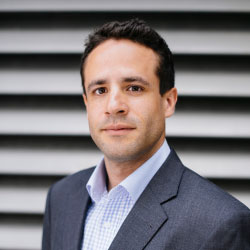 Michael Branch is CEO of Inovex Inc., a company he founded in 2003, the year of his graduation from the University of Toronto with a BASc in Computer Engineering. Inovex architects and develops web and mobile software applications, with a focus on the healthcare, energy, and environmental sectors. Under his leadership, Inovex grew from a one-person operation to a successful company that provides software solutions to a wide range of customers – from medical clinics to municipalities to the oil and gas industry. In 2013, Inovex spun off a brand new entity (Maps BI), as it launched its first software as a service product that provides visual insight into an organization's geo-spatial data. Maps BI earned two Silver Stevie® Awards in the 2013 International Business Awards for Best New Software Product and Best Software Design, and the 2014 Geo Award at the Cloud Innovation World Cup in London, UK. 
Branch also served as president of the University of Toronto Engineering Alumni Association from 2011-2013, currently serves as president of the Hillfield Strathallan College Alumni Association, and is chair of the board for Streetwise Actors - a charity that allows young people to participate in creative drama and showcase their talents by performing in retirement homes and long-term care facilities. This past year, Branch was also honoured with the Young Engineer Achievement award from both the Professional Engineers Ontario and Engineers Canada.
For more information, please contact:
Darren Lum
Communications Officer, RIC Centre
T: 289-373-3050 x 201
E: communications@riccentre.com

When & Where

Xerox Research Centre of Canada (Pake Auditorium)
2660 Speakman Drive
Mississauga, ON L5K2L1
Canada

Wednesday, 8 October 2014 from 7:00 AM to 10:00 AM (EDT)
Add to my calendar
Organizer
Established in 1991, ONEIA is the business association representing the interests of the environment industry in Ontario. Our network of thousands of contacts includes key people at environmental technology, product and service companies, law, investment and insurance firms, institutes, universities and governments.
The Research, Innovation, Commercialization or RIC Centre helps entrepreneurs fast-track their business to market. By partnering with business leaders, government, and educators we support and promote innovation in the fields of advanced manufacturing, aerospace, life sciences and emerging technologies.
We offer:
Mentoring from Entrepreneurs in Residence

Growing Your Business Seminars

Entrepreneur Workshops

Market Intelligence Reports

Incubator Program

Professional Services Providers

Champion Series