Description
Today, cryptocurrency has become a global phenomenon known to most people. While still somehow geeky and not understood by most, banks, governments and many companies are aware of its importance.
It is the new hot topic on the block that is gaining the attention of startups, entrepreneurs and investors alike. Don't be too late to learn about the importance of this massively growing trend and how it can help you!
Talk includes:
1) Overview of Cryptocurrency and How It's Changing our World
2) Practical Applications of Cryptocurrency and What it means to You
3) Initial Coin Offerings - How Cryptocurrency changed my Business
An amazing chance to learn with experts in the field! Excellent networking opportunity!
Date: Thursday, October 26th, 2017
Time: 8:00AM - 11:00AM
Venue: City Of Brampton West Tower
Address: 2 Wellington St W, Brampton ON L6Y 4R2
Speakers
1) Michael Gord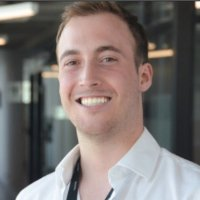 Michael Gord is the founder and CEO of MLG Blockchain, an enterprise blockchain and ICO consulting and development firm, director of the Blockchain Education Network, a robust global network of blockchain enthusiasts. Michael is also the founder and CEO of Bitcoin Canada, sits on the board of directors of the Blockchain Association of Canada, is an advisor and investor into several prominent blockchain ventures and writes for Bitcoin Magazine in addition to several other fintech publications.
Michael is an active pioneer in the blockchain industry and has organized global annual events which introduce thousands of people around the world each year to their first bits and to the disruptive potential of blockchain technology. Some of these include the Bitcoin Airdrop, Blockchain Education Month, Blockchain Madness, Blockchain Gauntlet, BitCrawls, etc. Michael is also regularly featured as a speaker at fintech industry events and conferences around the world.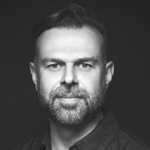 Miro is an experienced Finance and Telco leader with over 20 years of strategic experience. Miro helped lead a team of entrepreneurs to launch Virgin Mobile Canada in 2006, scaling the business to over one million customers in five years, before being acquired by Bell Mobility. Miro moved on to C-SAM, a pioneer in secure mobile transactions technology as Country Manager (acquired by Mastercard), building digital wallets for clients including TD Bank, President's Choice Financial and Canadian Tire Financial Services. Miro also ran the Foreign Exchange and international remittance program for CIBC Capital Markets building and deploying white labelled multi-currency platforms.
Miro is now Co-Founder and CEO of STACK, an alternative to traditional banking that allows you to store your money safely, access it instantly and transact with it anywhere, in any currency, right from your smartphone.
3) Omid Sadeghi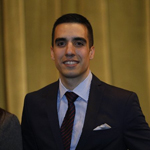 Omid Sadeghi is a serial entrepreneur and technology advisor with domain expertise in commercialization and developing customer-centric products.
Omid holds an undergraduate degree in Mechanical Engineering and an MBA degree from Schulich School of business.
He is the director of BlockchainHub at York University to connect Research, education, and commercialization in Blockchain space. BlockchainHub currently run numerous educational programs and run various projects including setting up a state of the art Blockchain-based certification system for York university.
Omid is very active in technology and engineering community. He is on advisory board of Blockchain Canada and a board member of Professional Engineers of Ontario- East Toronto.
Directions : The event is taking place in Boardroom 2C & 2D in the west tower building (2nd Floor) located at 41 George Street S. There is parking in the underground accessible off of George Street on the west side of the road.
There is a small fee for parking - $1.00 per ½ hour
After parking, take the parking garage elevators to the 2nd floor
Make a left followed by another left and the rooms are at the end of the hall (follow the signs)
Save the date for RIC Centre's upcoming Growing Your Business seminar!
The Growing Your Business bi-monthly breakfast-with-the-experts seminars are an excellent way to network and gain valuable information from aspiring businesses, enterprise companies, service providers and government organizations. During these entrepreneur seminars, speakers present their expert advice. The session ends with a lively networking period.
For more information, please contact:
Robert Iaboni
Marketing and Communications Officer, RIC Centre
T: 289-373-3050 x 201
E: communications@riccentre.com
Photography Disclaimer
RIC Centre reserves the right to photograph its events, and from time to time we use these photos in our publications. By registering for any of our events, you understand and acknowledge that your photograph may be taken and used, per RIC Centre's discretion.