Description
Save the date for RIC Centre's upcoming Growing Your Business seminar!
The Growing Your Business bi-monthly breakfast-with-the-experts seminars are an excellent way to network and gain valuable information from aspiring businesses, enterprise companies, service providers and government organizations. During these entrepreneur seminars, speakers present their expert advice. The session ends with a lively networking period. All previous event presentations are displayed on our website.
Date: Thursday, September 15, 2016
Time: 8:00AM - 11:00AM
Venue: Xerox Research Centre of Canada (Pake Auditorium)
Address: 2660 Speakman Drive, Mississauga, ON L5K 2L1
Tactics for Successful Crowdfunding

As the idea behind crowdfunding to raise capital for startups grows more and more popular among entrepreneurs, it becomes even more essential for entrepreneur to learn more about campaign execution tactics and regulatory guidelines. This seminar will consist of two panel discussions that aim to highlight the essentials of running a crowdfunding campaign: from start to finish! These include selecting the type of campaign, the process of choosing goals, strategies surrounding creating rewards, crafting the pitch, and campaign marketing. Furthermore, the legal aspects of different types of crowdfunding will be emphasized in this seminar. The event will feature the actual story of an entrepreneur who has gone through the process of crowdfunding followed by panel discussions.This event is your chance to learn all the tips and tricks in crowdfunding and to network with the right experts and organizations!
Speakers
1. Bill Kitay, Senior Counsel, Pallett Valo LLP

Bill practices in the areas of corporate, commercial, securities, and immigration law.
Bill is one of the few lawyers in the Province of Ontario who is called to the bar both in the U.S. (in New York, Connecticut and the District of Columbia) and in Ontario. He helps Canadian clients do business in the United States and U.S. clients do business in Canada. Bill is the cross-border legal specialist for businesses in the GTA; the one-stop shop for entities large and small if they have any governance issues, investment opportunities or are considering entering into a fundamentally transformative transaction. The business judgment that Bill has forged over the course of his distinguished career combined with his world-class education and training make him uniquely qualified to provide creative, practical answers for corporate and commercial clients.
Bill's business training and knowledge complements his considerable cross-border experience to give him a distinct perspective that allows him to work with clients not only as a skilled practitioner, but as a trusted team-member as well. He is not just a specialist in the law; he is a problem solver for his clients.
2. Christopher Charlesworth, CEO & Co-Founder of Hivewire

Christopher Charlesworth holds an MBA from the Joseph L. Rotman School of Management, The University of Toronto, and an Honours Bachelor of Political Science from The University of Western Ontario. Christopher has worked as a management consultant in Indonesia, Canada, and the United States across several practice areas, including financial services, marketing, and social media. As Co-founder and CEO Christopher works to create value for clients by applying HiveWire's crowdfunding tools and techniques to their strategic objectives.
3. Khierstyn Ross, Chief Launch Strategist, Crowdfunding Uncut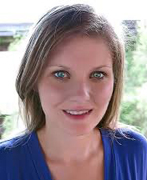 Khierstyn is a product launch specialists that's helped creators and entrepreneurs raise more than $1.1M through Indiegogo and Kickstarter. She is also the host and founder of the Crowdfunding Uncut podcast where she dives into what it takes to successfully launch a product online.
4. Andrew Gardner, Founder of INDIEDESIGN

Andrew Gardner, is an industrial designer and the founder of the Waterloo based design firm INDIEDESIGN. INDIEDESIGN has developed a wide variety of products for many businesses and organizations including the Department of National Defense and the Canadian Olympic Team. Andrew and INDIEDESIGN are most recognized for their modular magnetic pen and stylus, the POLAR Pen. POLAR Pen started as a Kickstarter project, launched in 2013. The goal was to raise $14,000 to fund a small production run of pens but after a 36 day campaign, they managed to raise over $800,000 from more than 14,000 contributors from over 90 countries. Andrew currently acts as lead designer for INDIEDESIGN pursuing predominately independent projects. INDIEDESIGN continues to sell the POLAR Pen in 30 countries both on their online store and to retailers.
5. Charles Mire, Co-Founder and CEO, Structur3d Printing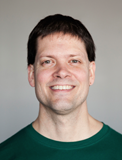 Charles began his career in Texas, where he worked as a backend Unix developer for about 10 years before deciding to switch tracks to become a scientist. He obtained a MSc in applied physics from the University of Texas at Dallas, where he gained early printing experience using a nano-deposition system for carbon nanotube dispersions. He later went on to complete a Ph.D in chemistry at the University of Wollongong in Australia, where he specialized in 3D printing conducting polymer and biopolymer materials. At the time, desktop 3D printers were not widely available, so Charles built a custom system based on a Sherline CNC. After completing his PhD, his family immigrated to Canada in the Kitchener-Waterloo area. He connected to the local startup scene and began learning about startups. After a few years of extensive networking and working at a couple of local startup companies, he took the plunge and launched Structur3D Printing in 2013.
For more information, please contact:
Jane Dong
Communications Officer, RIC Centre
T: 289-373-3050 x 201
E: communications@riccentre.com
Photography Disclaimer
RIC Centre reserves the right to photograph its events, and from time to time we use these photos in our publications. By registering for any of our events, you understand and acknowledge that your photograph may be taken and used, per RIC Centre's discretion.