Description
See what's going to disrupt the status quo in the technological front...
Prepare for incoming technologies in your business at RIC Centre's Grow Your Business Seminar. Have breakfast with leading experts in Cleantech, Advanced Manufacturing and Internet of Things (IoT). Take this opportunity to network with industry professionals. Get ready to see what the next big thing for your business will be!
The Fourth Industrial Revolution is our time to improve our world.
In 2017, Cleantech, Advanced Manufacturing and Internet of Things (IoT) will disrupt how traditionally operated industries are run today. We are currently living through the fourth industrial revolution where tech businesses are connecting our digital and personal spaces. See how you can get ahead of your competitors by discovering new technologies in these competitive domains. Get ticket now!
Date: Thursday, December 1, 2016
Time: 8:00AM - 11:00AM
Venue: Xerox Research Centre of Canada (Pake Auditorium)
Address: 2660 Speakman Drive, Mississauga, ON L5K 2L1
Speakers
1.Bryan Busacco, Business Development Manager, Internet of Things at Arrow Electronics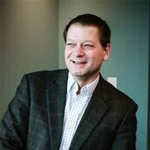 Bryan Busacco is a self-motivated strategic thinker and active participant in helping customers produce connected products and monetize on the services these devices provide their users.
As a Business Development Manager, Internet of Things at Arrow Electronics, Bryan provides world class support with product/device design, gateway guidance, connectivity, cloud infrastructure, usage collection, the software platform for device activation and provisioning, analytics, billing, and integration.
Bryan is talented at successfully building relationships and bridging communication between stakeholders, resolving complex problems and strategically proceeding to a positive outcome for both parties.
Arrow has relationships with every electronic component vendor in the world and is also partnered with many of the well known brands and newer companies in the Internet of Things hardware and software marketplace. In addition, Arrow's vast network and flexibility in staying abreast of the latest technologies and solutions will ensure that Arrow's recommendations stay relevant as business environments change.
2. James Sbrolla, Entrepreneur in Residence at RIC Centre, OCETA, MaRS, MRI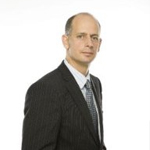 James Sbrolla is a veteran of the financial and environmental industries. His career has been focused primarily on public and private companies in the "Clean-Tech" sector.He is Chairman of Environmental Business Consultants and serves on other boards including Actual Media and WE Communications.

James is also an "Entrepreneur in Residence" in the Business Accelerator Program funded by Ontario's Ministry of Research and Innovation. In this mentorship role, he coaches entrepreneurs and technology developers through the process of commercialization. He also is a "qualified expert" for the Investment Accelerator Fund and sits on the Ontario Centers of Excellence funding panel as a Cleantech domain expert. He regularly conducts due diligence for institutional investors and other organizations.

A widely-published and often quoted journalist in business media, James has written on a variety of topics including a multi-national study on finance, the environment and sustainable development. James is a graduate of the University of Western Ontario and Wilfrid Laurier University (WLU) and in 2011 graduated from the Institute of Corporate Director's Program at the Rotman School of Business at the University of Toronto. He is also past faculty at WLU.
3. Warren Reynolds, General Manager & Engineer Manager at iCubed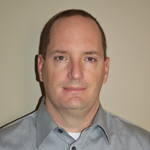 I-Cubed is an advanced industrial solutions provider that integrates robots into many different industries. Its evolving product line and customer base has allowed I-Cubed to fine tune its knowledge and expertise with non contact cutting applications such as water-jet and plasma. Recently I-Cubed has explored more traditional contact applications which include remote tool milling. Warren came to I-Cubed from McMaster University in 2007 after completing his Masters in Engineering and obtaining his P. Eng designation. While at the university, Warren was a manufacturing research associate and instructor investigating machining, polymer processing, fabrication and design. His academic background and practical experience have allowed him to learn, teach and apply multiple discipline technologies to a variety of innovative design solutions. With his strong technical and leadership abilities, Warren was made the General Manager of I-Cubed in 2014.
4. Stephen M. Beney, Partner at Bereskin & Parr LLP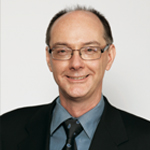 Stephen Beney is a partner with Bereskin & Parr LLP and Head of the Medical Devices practice group.
Stephen works with clients to assess IP needs, and has helped to secure patents for a diverse array of clients, including start-ups, small- to medium-sized enterprises, major multinational companies and university researchers. Stephen has been proven valuable to his clients in securing their patent rights in diverse technologies, including: automotive; medical devices and imaging systems; electronic devices; communication systems; video and signal processing systems; mass spectrometry; solar power devices and systems; fuel cell technology; internet systems; business methods; and cleantech devices and systems. He advises on IP management and strategic planning and has prepared many patentability opinions, as well as infringement and validity opinions.
Save the date for RIC Centre's upcoming Growing Your Business seminar!
The Growing Your Business bi-monthly breakfast-with-the-experts seminars are an excellent way to network and gain valuable information from aspiring businesses, enterprise companies, service providers and government organizations. During these entrepreneur seminars, speakers present their expert advice. The session ends with a lively networking period. All previous event presentations are displayed on our website.
For more information, please contact:
Robert Iaboni
Communications Officer, RIC Centre
T: 289-373-3050 x 201
E: communications@riccentre.com
Photography Disclaimer
RIC Centre reserves the right to photograph its events, and from time to time we use these photos in our publications. By registering for any of our events, you understand and acknowledge that your photograph may be taken and used, per RIC Centre's discretion.