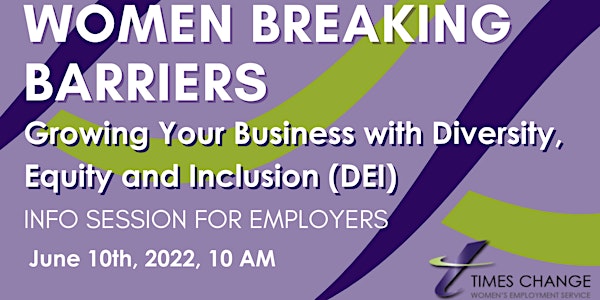 Growing Your Business with FREE Diversity, Equity and Inclusion Resources
Information session about the free services and resources offered through our new Women Breaking Barriers program.
About this event
Open to all interested employers wanting to find out more about how to increase the recruitment, retention and advancement of women-identifying employees. Learn about:
- The benefits of diversity, equity and inclusion (DEI) efforts for your business.
- How Times Change can help you develop a plan to improve your business' DEI presence.
- Other employer services offered at Times Change.