Sunnybrook Medventions and Ideation Clinic Proudly Presents: A Panel Discussion on Growth Opportunities in Healthcare
About this event
Join us for an insightful panel discussion on big growth opportunities in healhcare, and stay for a hands-on workshop on business strategy in healthcare to follow! You will meet healthcare industry leaders who will discuss various big themes including imaging technologies, cell and tissue engineering, AI and machine learning in medicine, regenerative medicine, and digital therapeutics.
Following the panel discussion, Hassan Jaferi, Co-director, UTEST will host a hands-on workshop on business strategy development for novel healthcare technologies. Key learning objectives of this workshop include:
(1) Understand how to apply a framework for defining a competitive advantage and how to develop business strategies designed to capitalize on that advantage.
(2) Introduce innovators to tools that can be utilized to assess a solution or business opportunity.
Schedule
4:30-5:50PM: Panel discussion on Growth Opportunities in Healthcare
5:50-6:00PM: Break
6:00-7:30PM: Business Strategy Development Workshop
Panel Discussion: Growth Opportunities in Healthcare
Moderator: Dr. Joseph Ferenbok
Speakers: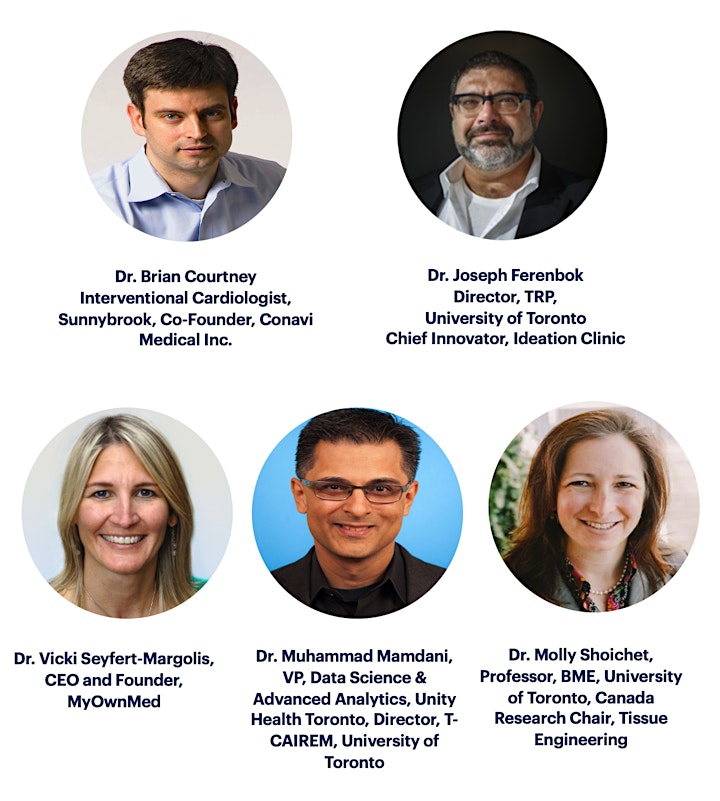 Business Strategy Development Workshop
Moderators &. Speakers: Hassan Jaferi & Ahmed Nasef