GTA Catholic Cares - Christmas Carol Volunteering & Social
Description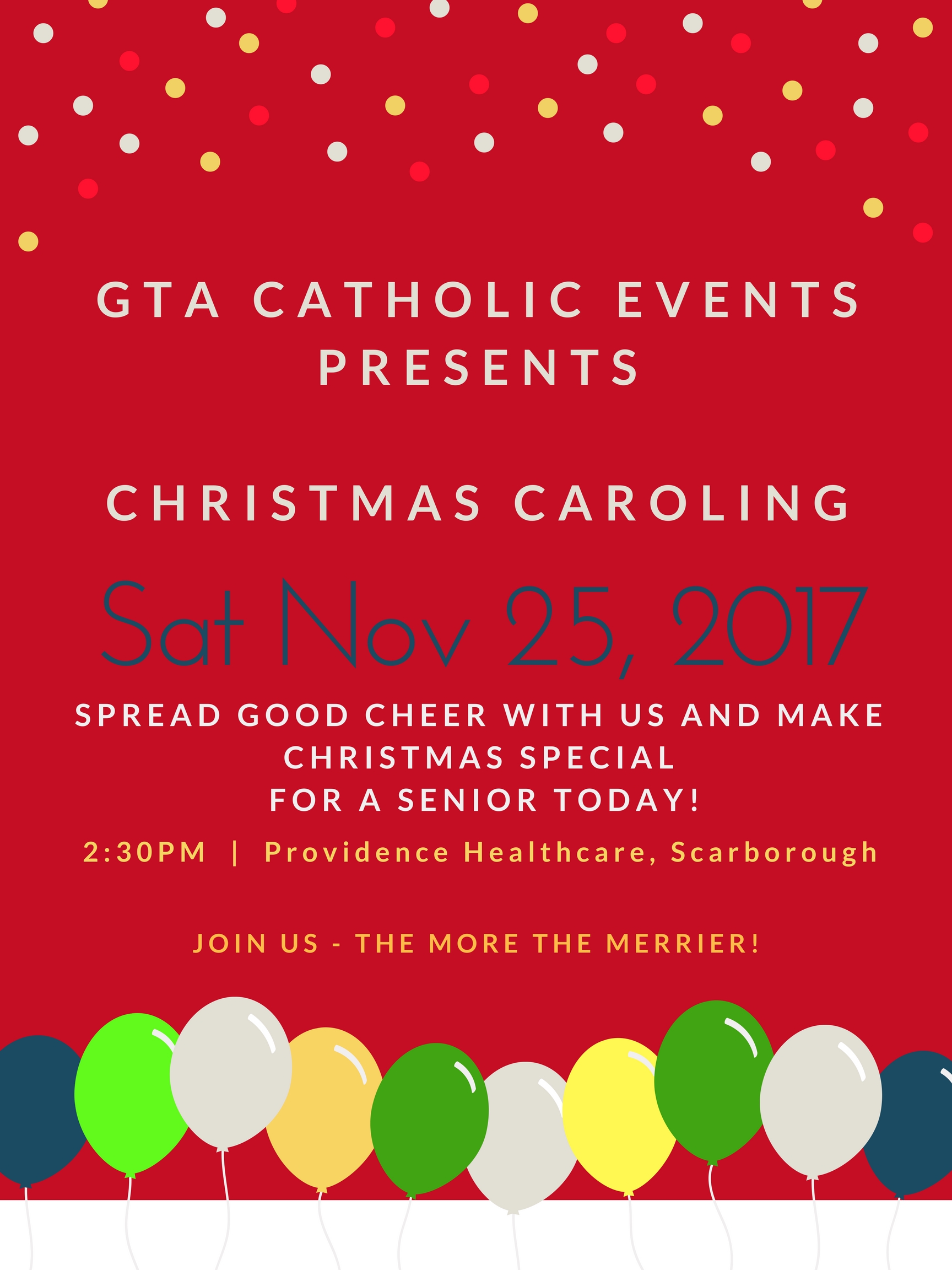 Very excited because this will be the 2nd time we visit the patients at Providence Healthcare.


Last year was such a great hit they asked if we could come back! Extremely grateful to have such an amazing group of young adults attending last year and singing their hearts out.


Looking forward to another incredible chance to serve seniors.


We will be entertaining the patients with some songs, dancing, acting etc. Sooooo much FUN :)!


We will entertain in the afternoon program and give them a show to remember. Some songs will be for Christmas and others will be more popular songs.


Other types of entertainment??? If you have some talents and would like to share please send me a message.


After we will go out and celebrate with a social (details TBC)


All are welcome. Please share this event with your friends and family.