Multiple Dates
GTA Catholic Prays: Praise & Worship, Rosary & Social (Every 4th Sun of the...
Description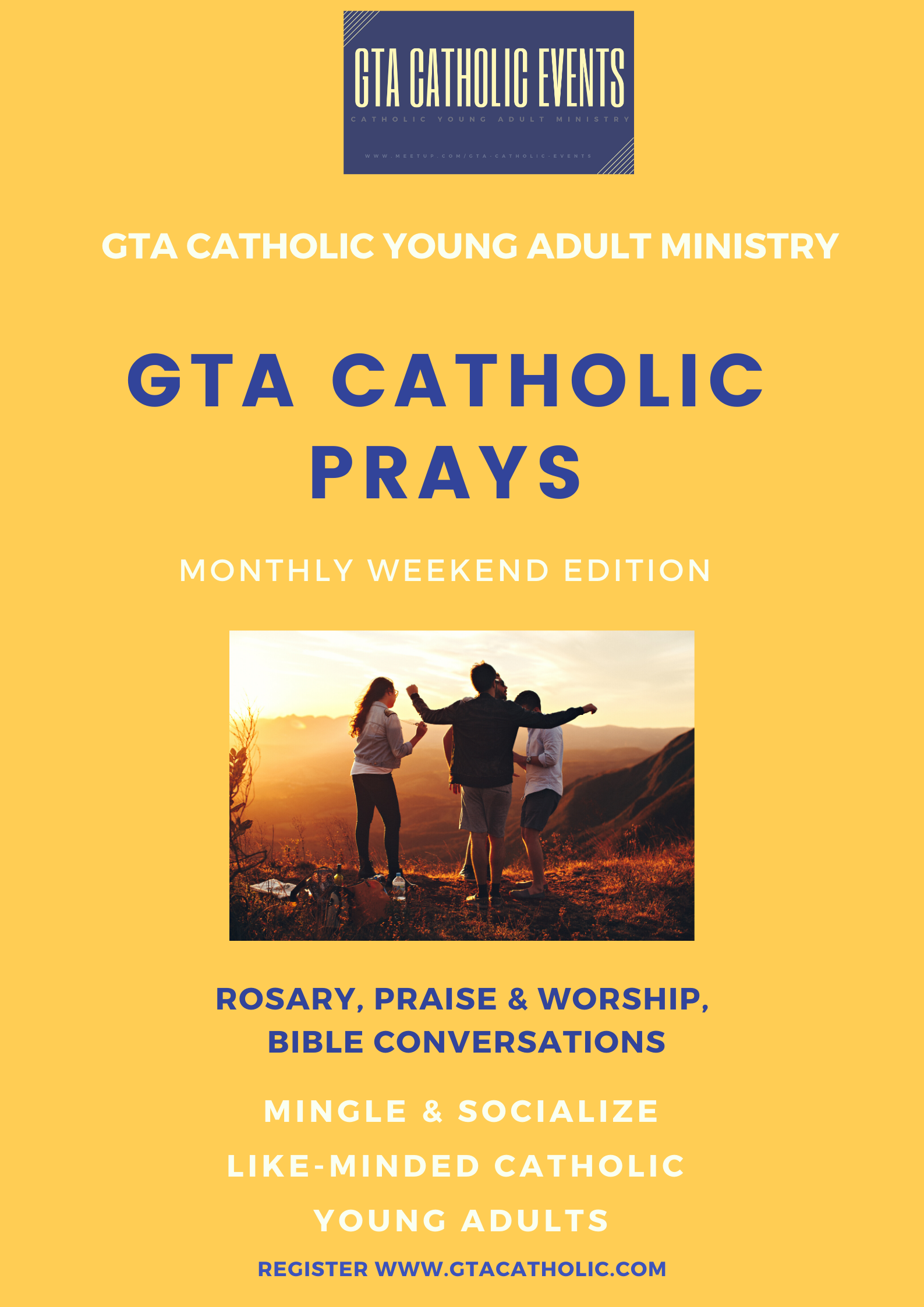 Wanna meet other like-minded catholic young adults in GTA?
Feel like you need to take a relaxing break from everyday stress, to recharge as well as deepen your faith, we've got the perfect activity to do just that!

Every 4th Sunday of the month we will pray the holy rosary as a family of catholic believers.
We will have praise and worship, pray the holy rosary and time for faith sharing and discussion.

The format is casual. Light food and beverages will be served.
WHAT TO EXPECT
• An opportunity to connect with other like-minded catholic
young adults on a deeper spiritual level

• Develop long-lasting relationships centred on Christ

• Be blessed by your growing relationship with God
If you have any questions please contact us at hello@gtacatholic.com.

Please feel free to share this info with others.
In Christ,
Danielle
Event Organizer
GTA Catholic Events
gtacatholicevents@gmail.com
www.gtacatholic.com
Like us on FB www.facebook.com/GTACATHOLICEVENTS/
Join us on Meetup www.meetup.com/GTA-Catholic-Events
Get social on Instagram www.instagram.com/gtacatholicevents/