GTA Imaging Photography Conference 2018

Wednesday, 18 July 2018 from 8:30 AM to 5:30 PM (EDT)
Event Details
Join us for our 2nd Annual GTA Imaging Conference
The MUST ATTEND Event for wedding and portrait photographers!
You won't want to miss these amazing topics:

Leveraging your business with Instagram




Wedding album design from start to finish

Booking more clients and making more money

Stunning and Striking composition
Fee includes access to all speakers, lunch, snacks and our sponsor/vendor area!

Check out all the fun at last year's event: 
This year's speakers include:
Bryan Capporici:  Small hinges move big doors: Quick ways to book more clients and make more money.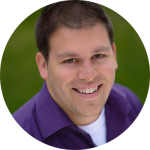 Some photographers get traction while some fizzle out. What's the difference? It's simple. Photographers who succeed focus on the right things. Small hinges move big doors. But with so many ways to spend your time, how do you know what will make the biggest difference?

During this action-packed presentation, you'll learn what works and what doesn't in business today. You'll walk away with ideas, strategies and tactics to grow your business immediately.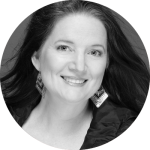 Storey Wilkins:  The Art of a Great Wedding Album:  From Image Capture to Album Design
Create timeless albums and books for your wedding clients using three key strategies:  Storey will show you how to think about the design process while you are still shooting. Then, combine clean design and great storytelling to maximize page impact.  Finally, use the best materials possible including top -quality lay-flat papers with accurate color and clarity.  Help your clients preserve the tradition of the printed image and give them a thoughtful and beautiful keepsake.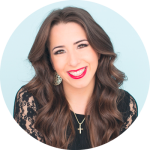 Anna Agiropoulos:  How to leverage Instagram for your business & grow your audience
As a Toronto based portrait, travel and lifestyle photographer, Anna specializes in personal branding portraits for women and lifestyle photography and uses her Instagram account, @annawithlove, to promote her business.
Anna will take us through her process and methodology using Instagram to build and sustain a photography business, as well as growing her personal audience.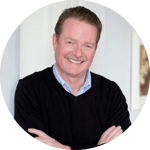 David Anthony Williams:  Shooting Square: Stunning and Striking Composition in the Square Format - Sponsored by FujiFilm 
For over sixty years, square medium format (like the revered Rolleiflex) dominated fashion and editorial portraiture, wedding and social portraiture. Stunning images were composed within that square that were unlike any other. And then it disappeared. 
Stunning quality and simplicity returns with the superb FUJIFILM GFX 50S medium format, and the wonderfully compact X-Pro2 which allow us to not only view and shoot square, but to also pre-visualize the image in black & white – and apply filters in camera. 
Shooting square requires different skill sets, thought processes and techniques. Revisit the joy of a portrait experience where the subject and the photographer interact to create the final image. David will show you how to embrace the skill of pre-visualizing, the simplicity of lighting, and the dynamic and forceful statement that square composition can make.
In this presentation, David will provide a study path for attendees about the 'greats' who used square format, and how he is applying lessons learnt. Time permitting, he will also demonstrate by photographing selected participants.
It's not just about "cutting off the edges". It's about making a different product to add to your offerings.
BONUS Presentation! Wedding Day Workflow with Profoto
By: Raph Nogal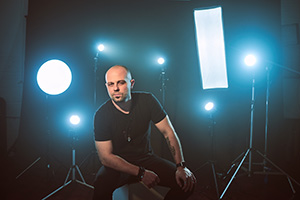 Raph Nogal will take you through parts of the wedding day and show you how he utilizes Profoto lighting and light shaping tools to create stunning images for his clients. The demo session will take you through morning prep, creative portraits, family formals and reception lighting.
Raph Nogal is an international award-winning wedding photographer and Profoto Canada Ambassador and PPC Trainer.
You can visit Raph online at https://raphnogal.com
For more info on Profoto visit https://profoto.com/ca
When & Where

Parkview Manor
55 Barber Greene Rd
Toronto, ON M3C 2A1
Canada

Wednesday, 18 July 2018 from 8:30 AM to 5:30 PM (EDT)
Add to my calendar
Organizer
GTA Imaging is a full-service professional photo lab open to photographers and photo businesses only printing for resale.  All events are open to photographers (full-time and part-time).