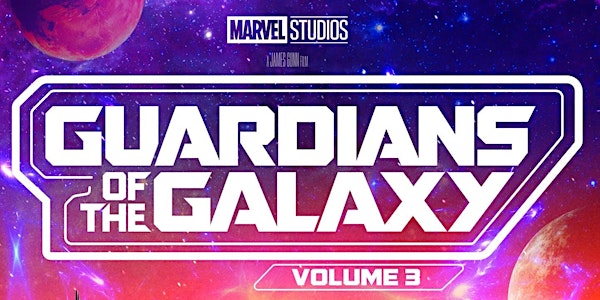 Guardians of the Galaxy 3 (May 19-23, 26-30, 2023)
Welcome back to the Patricia Theatre!
Location
Patricia Theatre 5848 Ash Avenue Powell River, BC V8A 4R6 Canada
About this event
GUARDIANS OF THE GALAXY 3
Guardians of the Galaxy Vol. 3 scales up with a bold 150-minute runtime but commits that length to splashing gooey sentimentality across the biggest, loudest, most color-mad canvas that a Disney budget can afford. The film takes the team in a darker direction, but without sacrificing heart or humor. It's a loving last hurrah for the MCU's most ragtag family, ending the trilogy on an entertaining high note.
Rating: PG
Running Time: 2hr 30min
TICKET PRICES
Children, 4 and under: Free
Youths 5 - 12 $8
Teens 13 - 18 $10.00
Adults 19 - 64 $12.00
Seniors 65 - 79 $8.00
Super Seniors, 80 and up Free
Sunday Matinee & Tuesday Cheap Night - $8.00
***CLOSED WEDNESDAYS & THURSDAYS***