Description

Presents
Guelph WaterCity 2040
Workshop #2
Downtown Planet Bean, Guelph
2 Wyndham St N
Guelph, ON N1H 4E3
Tuesday, March 24, 2015, 6:00-8:30PM
Join the Guelph Transformative Leaders of the Future Team*
and our provocateur for the evening:
Dr. Robert Case
Assistant Professor, Renison University College (@UWaterloo) and Wellington Water Watchers Board Member
Karen Kun
Waterlution, Executive Director & Co-Founder

to further explore the scenarios to date!
Free with registration!
WaterCity 2040 is a multi-stakeholder scenario planning initiative.
Launched in September 2014 this initiative will bring together community and decision makers to:
Collaborate, envision and design plausible futures

Identify the necessary steps to create these futures
WaterCity 2040 will activate the knowledge, creativity and skills of young professionals as they work alongside current decision-makers to co-develop a 25-year water vision.
Each city will focus on innovative ways to interact with, use, capture and reuse water, weather change impacts and adaptation, application and implementation of low-impact design, the protection and restoration of urban waterways and outline new policies to move cities towards a sustainable future. Using Waterlution's facilitation processes, we will guide each city to develop action reports that will be made public and shared with decision-makers.
This is a first-of-its kind open and cross-sector consultation with Canadians in urban centres to design the future they want for their city, while considering possible futures, factors, shocks and trends and how resilience could be built towards these. This opportunity merges innovative ideas, design thinking and social change around topics of water (quality and quantity), environment, health, and sustainability challenges.
Join us as we continue this process in Guelph!
You do not have to be a water "expert" to join us. We are looking for a diversity of thinkers and backgrounds to reflect the larger system - so please share this opportunity widely.
***
Scenarios developed:
The Story of Guelph as a Learning City: It is 2040, and Guelph is developing as a learning city. This means that local leaders, citizens and government representatives from across sectors work together to harness the unique strengths of Guelph to co-create an inclusive and resilient city. Guelph taps into the local community to connect start-ups and established businesses with local visionaries and research teams to advance water-related technologies and to use design, art and technology to integrate local water sources with locals and tourists.
The Story of Corporate Frustration: In this story, by 2040 many in the Guelph area are frustrated with the water withdrawals of corporations (e.g. Nestle). Corporation have to renew their permits to take water and must reduce their intakes during times of drought, yet many feel not is enough is being done to protect the local waters. Some in the community feel power is concentrated in a few hands. So community groups in Guelph collaborate to work with local decision makers, business and agriculture to protect their water.
The Story of the Climate Ready City: In the Story of the Climate Ready City, water in Guelph was compromised due to the impacts of climate change and this new reality is driving change. After a number of years of drought, the city has focused on developing contingency plans to ensure the city remains resilient. Part of this includes a more decentralized approaches to water infrastructure (e.g. on-site stormwater management).
The Story of Groundswell: It is 2040 and the citizens of Guelph feel empowered to bring about change. Connections within the community have grown. Citizens are more likely to vote and engage with their municipal government to hold leaders accountable than they were in 2014. Citizen protests happen with greater frequency to voice displeasure and there is sometimes increased conflict. The employment landscape has changed in Guelph after the bulk buying/ownership of sustainable technologies. Industrial ecology is also widely applied to promote less waste and more productivity.
The Collaborative Regional Story: By 2040 there is an increasing movement to coordinate planning efforts at a regional scale within the Greater Golden Horseshoe. The policies implemented by the City of Guelph work with surrounding communities plans to collaboratively manage and continue green space, trails, protect headwaters, respect flood zones, biodiversity efforts, population intensification, transit systems to connect communities, waste management (cost savings from improved economies of scale) and utilities. In this arrangement, individual cities remain responsible for activities within their borders, yet coordinate continuous service and space between communities. this greater purchasing power has allowed the region to invest in sustainable technologies, co-ordinating continuous green space and conservation efforts has been a challenge due to the different priorities of the municipalities involved.
***
About scenario planning:
Scenarios are stories about what could happen in the future. Scenario planning allows for community and decision makers to work with possible futures to influence the actual future by offering plausible, relevant, clear and comprehensive stories that can be extremely useful in conversations between stakeholders. Waterlution will work on bringing diverse stakeholders into the process.
***
The Guelph Transformative Leaders of the Future Team: Rebecca Gordon, Meaghan Langille & Jess Johansson
Supporters: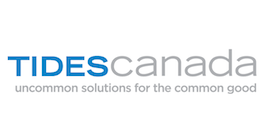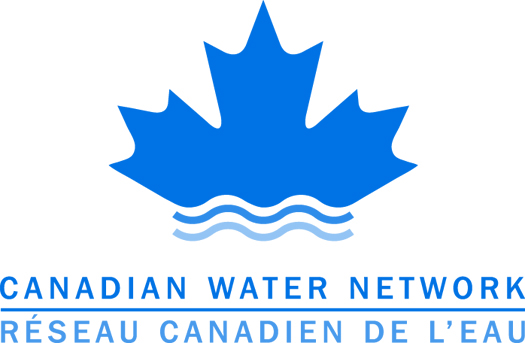 Organizer of Guelph - WaterCity 2040 Workshop #2
Waterlution inspires pattern-making and pattern-breaking change towards a healthy and sustainable relationship with water.
We develop dynamic communities of action by providing opportunities for leadership development and multi-stakeholder dialogue around local, regional and national water issues. 
Waterlution Hubs are all about building robust communities of effective water leadership. We build networks of water-focused change-makers who learn from one another and build each others' capacity to make real change towards the sustainable management of water resources and watersheds in their communities.