Description
Join us for 1, 2, or all 3 evenings of guest experts in public speaking. Hosted by Beta Talks Masterclasses (powered by SoapBox Speakers). Suitable for public speakers with beginner to some level of experience, these workshops are open to all skill levels. Each workshop will feature interactive learning, takeaway exercises, and opportunities for direct feedback from our experts.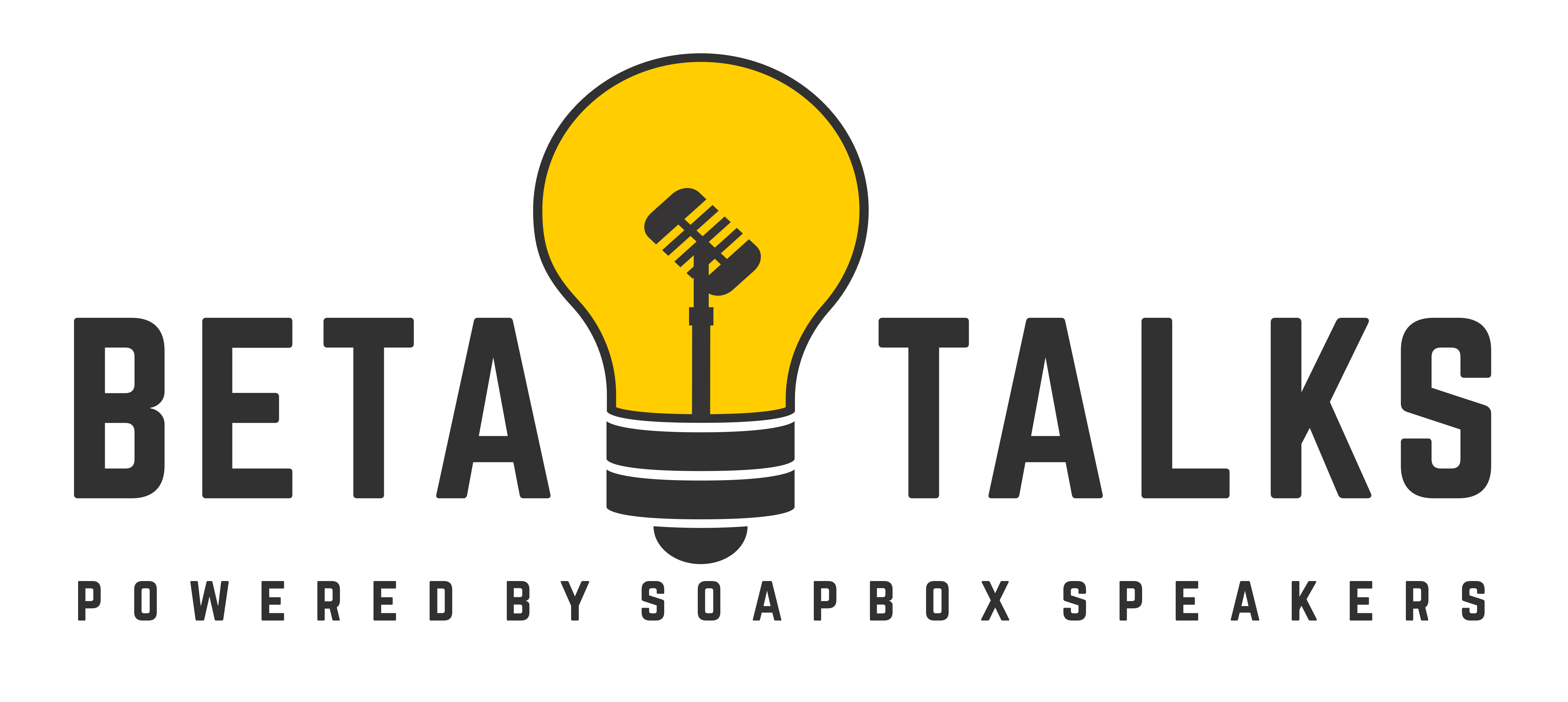 SOLD OUT! Tuesday Nov. 21, 2017 - Jordan Bower, Transformational Storytelling
Focusing on nailing your messaging, he's known as the Story Chiropractor. Jordan makes micro-adjustments to help get your story straight. Learn the purpose of stories within your presentation and how to present them effectively to support your idea, call to action, and/or support points.
Tuesday Nov. 28, 2017 - Karley Cunningham, Big Bold Brand
What audience are you speaking to anyways? Karley is a three time successful entrepreneur, who works with businesses to create a greater sense of clarity and alignment in their ideal clients. During this workshop, Karley will take us through how to identify, and understand your target audience for public speaking, and why this is important. You will leave with practical tools to discover your ideal audience and the keys to ultimate engagement with them
Tuesday Dec. 5, 2017 - Alida Annicchiarico, Voice Coach at Alida Vocal Studio
Part of being your authentic self on stage is finding your authentic voice. Advanced Voice Instructor and Coach, Alida will help us with key elements of using our voice for impactful presentations. From vocal care, to tone, this workshop will give participants a greater understanding of their vocal communication skills and areas to develop.
**Please note that these three workshops are part of a 8 week Beta Talks Masterclass; couch to podium in 8 weeks. For more information on the whole program, or to register for the program, please go to www.SoapBoxSpeakers.com.
Thank you to our Beta Talks Sponsors:

Terms & Conditions:
I hereby grant permission to SoapBox Speakers to the rights of my image, likeness, and sound on audio and visual recordings. SoapBox Speakers and its employees have the right to reproduce, use, exhibit, display, broadcast, and distribute and create derivative works of these images and recordings online or in any media developed for promotional, educational, and informational purposes.
You will be added to our SoapBox Speakers newsletter list where you will be occasionally emailed with upcoming events, news, and public speaking success stories. You may unsubscribe at any time.