Guest speaker Wayne Kuhn shares his 25 years with Toastmasters. Open House
About this Event
You are invited to an Open House that will include guest speaker Wayne Kuhn sharing his 25 years with Toastmasters, Table Topics (impromptu speeches) and evaluations. You will also hear about our next SpeechCraft workshop mid September.
Click here to view our next SpeechCraft workshop.
It's a fun, casual event, where guests can ask questions, meet members and get a feel for the unique Toastmasters culture.
Date: Monday September 16th,2019
Time: 6:45-8:30pm
Venue: #1-350 The Boardwalk, Waterloo, Ont (located inside Element Hair salon)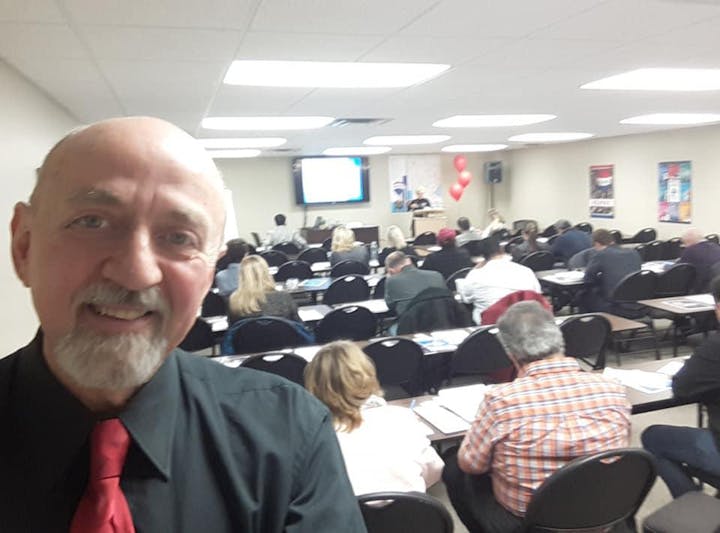 Waterloo Silver Tongue welcomes Wayne Kuhn and we are super excited to have him at our next Open House.