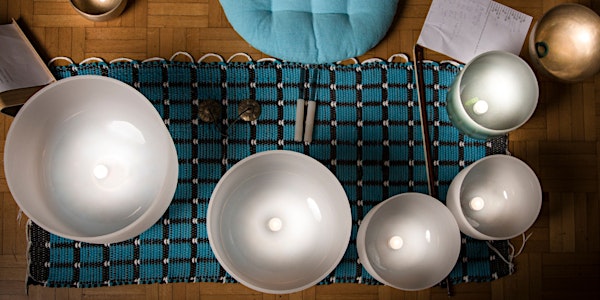 Guided Soul Journey with Crystal Sound Bowls & Hypnotherapy: Releasing Fear
A Guided Soul Journey with Crystal Sound Bowls and Hypnotherapy: Releasing Fear and Anxiety Guided Soul Journey with Crystal Sound Bowls
When and where
Location
SAVASANA Meditation 3701 Hastings Street #unit 301 Burnaby, BC V5C 2H6 Canada
Refund Policy
Contact the organizer to request a refund.
Eventbrite's fee is nonrefundable.
About this event
A Guided Soul Journey with Crystal Sound Bowls and Hypnotherapy: Releasing Fear and Anxiety
A Guided Soul Journey with
-Crystal Sound Bowls,
-Tuning forks,
-Guided Hypnotherapy with Reflective Questions to release the obstacles in your life surrounding fear and anxiety
Be Guided on a scenic journey to go within to uncover any obstacles in your life knowing or unknowingly rooted in fear so they can easily be released, receiving peace to move forward.
You will guided on a journey and brought to a quiet place, a deep state within, where you will then receive the answers you are looking for, as the sound bowls are played alone without talking for 30 mins.
Hypnosis is a focused state. We are in Hypnotic state 90% of the day, it is just a matter of what you are focused on and for how long.
Hypnotherapy is using intentional focus to access deeper thoughts and beliefs you may not be aware of, allowing these thoughts to be processed internally or externally guiding you to resolution.
Hypnotherapy is like Guided Meditation but using language and techniques to relax your mind and body to go deeper within.
There are many different types of Hypnotherapy, the one used in Group Guided Soul Journey's is Suggestive and Reflective.
During Group hypnotherapy, you are in control at all times as it only works if you follow instructions by the facilitator. At any time you do not have to follow along and you can just relax and enjoy the sound bowls.
No one needs to know what you are processing or experiencing as all experiences are kept within for yourself.
There is no talking or sharing doing the guided hypnotherapy in this type of group setting.
Please bring a yoga mat, a pillow, water, blanket.
Please Reach out to Innermindperformance.com or Sheryne@innermindperformance.com if you have any difficulties purchasing a ticket.
*There are no refunds