About this Event
All are welcome to attend this drop-in watercolour art class, a meaningful activity that will include a mixture of stimulation, reflection, thought provocation, peaceful calm, relaxation and mindfulness.
Your guide will be Cathy Wild, a Barrie resident who began painting as therapy in April 2016 after her own journey through self discovery after brain surgery. Some of her art has been on display at The Edge Gallery and at The Barrie Art Club.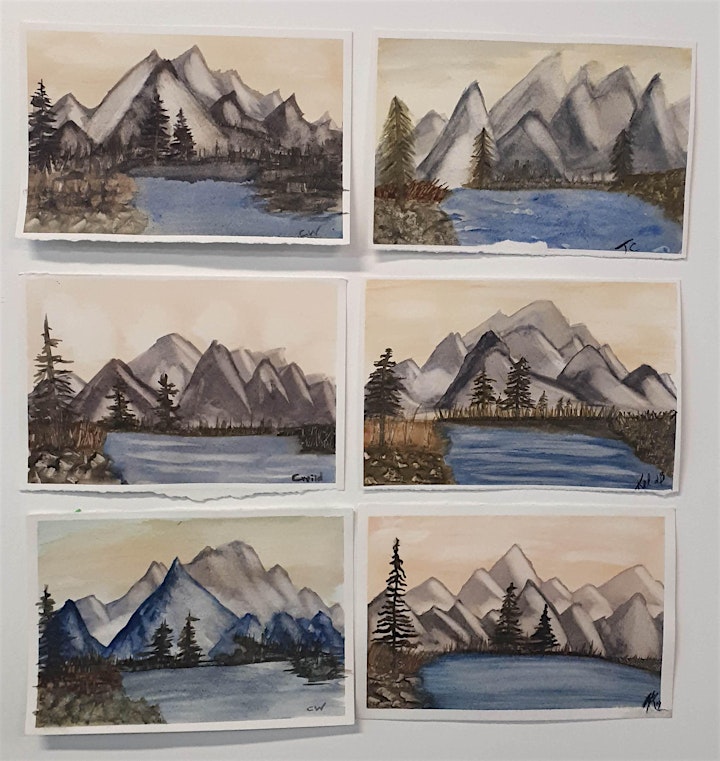 Coming to us through our association with the Community Wholeness Centre, Cathy is excited to volunteer her time in helping others paint while continuing her own recovery. May you find yourself inspired by the giftedness this workshop can bring out in you through your creations.
COST: A goodwill donation of $5 is suggested (for those who can).
MATERIALS: A nominal fee of $5 is collected for the cost of materials each session.
DATE/TIME: All are welcome to attend this drop-in, watercolour art class from 1-3 PM Tuesdays to explore their artistic abilities. Doors open at 12:30.
LOCATION: 12 Chase McEachern Way, located at the bottom of Bayfield St., off the parking lot across the street from the Salvation Army. Follow the ramp up to our main entrance.
REFRESHMENTS: Coffee/Tea and other snacks and beverages will be available for purchase (at a nominal price) from the Spirit Cafe inside the location.
All levels of skill and experience are welcome. Hope to see you there, and if you are in need of a ride, please send a message to have one arranged.
For more info contact Cathy Wild Directly:
Email: wildc188@gmail.com
Phone: 705-794-9726
NOTE: The RSVPs here represent only some folks who may attend since this event is advertised through multiple on-line and print mediums.
PS: All donations go to support the ongoing efforts of providing space, activities, events and programming to the surrounding community. We appreciate your support. Tax receipts can be requested.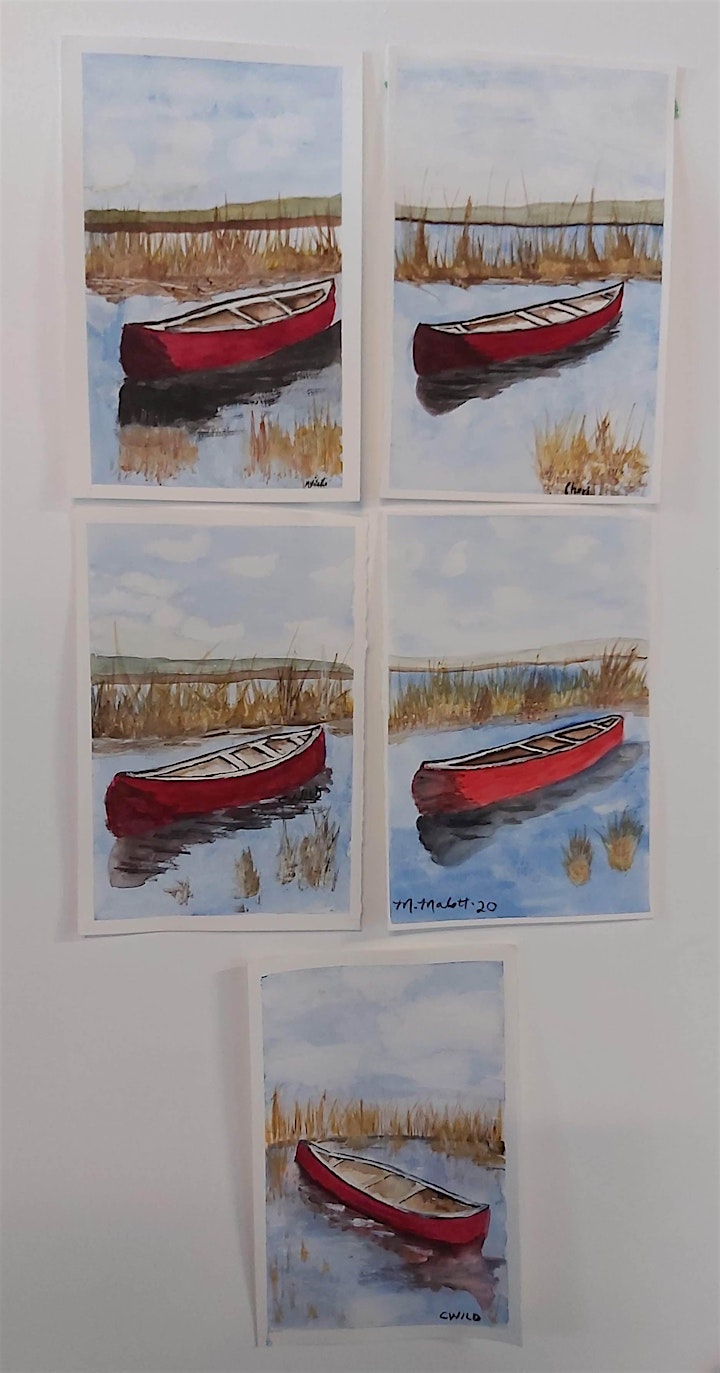 You can also visit our Products 4 Purpose store in-house or online (http://www.products4purpose.ca) and make a purchase that benefits our meaningful partner organizations, gifted artisans and local operations. Your support is gratefully appreciated!

Creating Connection Barrie
12 Chase McEachern Way, L4M 1A1
email: info@barrie.creatingconnection.ca
Website: https://barrie.creatingconnection.ca
Facebook: https://www.facebook.com/barriecreatingconnection/
Creating Connection Barrie is a charter member of Creating Connection Canada, a network of welcoming and inclusive communities committed to sharing authentic conversation, promoting meaningful activities and fostering holistic wellness practices.
By welcoming and accepting people of every walk of life, culture, faith or tradition (including those who identify as "more spiritual than religious", humanist, agnostic, or searching for meaning), the collective experience transcends the sum of our individual ways of being, and meaningful community is formed.
These communities are diverse and multi-faceted, expressing the inspirations, aspirations, wisdom, practices and blessings of all. In embracing this unity we discover a dialogue that is enriched by different backgrounds, perspectives and experiences. This inclusive outlook helps build relationships of trust, belonging and inner peace.
Creating Connection Canada
Website: https://www.creatingconnection.ca/
Facebook: https://www.facebook.com/creatingconnectioncanada/
Instagram: https://www.instagram.com/creatingconnexion/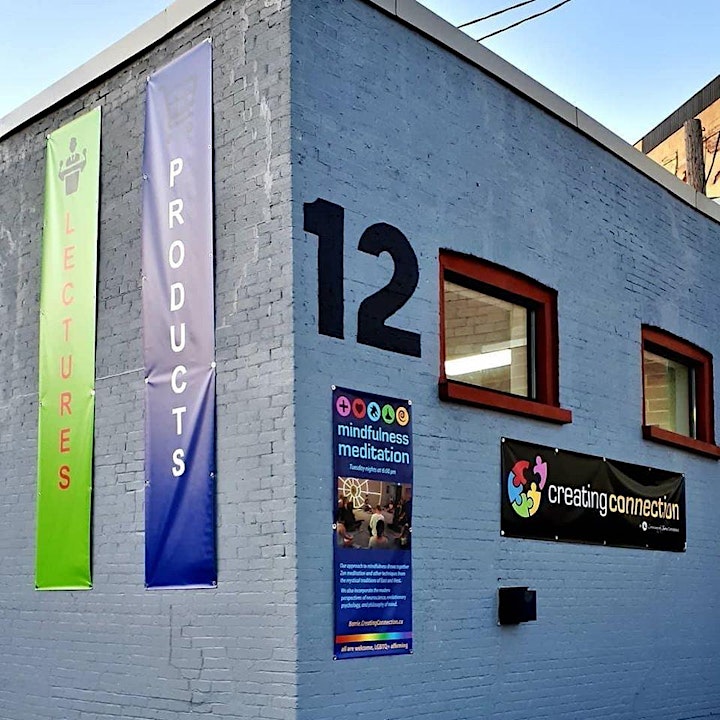 WEEKEND RETREATS
Do you long for deeper, more meaningful connection? Then consider attending one of our upcoming weekend retreats. Experience workshops and presentations that focus on the theme "Live Life Meaningfully Together" and the option to participate in holistic mind-body practices and other meaningful activities. It's an opportunity to explore yourself while connecting with others.
Creating Connection Winter Retreat
Friday Feb 7 - Sunday, Feb 9, 2020
"Seek Peace"
email: info@connectionretreat.com
https://www.connectionretreat.com/