Guinness World Record Attempt: Largest Pill Bottle Ensemble (Fundraiser)
Actions and Detail Panel
Guinness World Record Attempt: Largest Pill Bottle Ensemble (Fundraiser)
Wed, 11 January 2017, 7:00 PM – 10:00 PM PST
Description
LET'S MAKE WORLD HISTORY TOGETHER!
WHAT:
On 1.11.17, we will be hosting a fundraiser for the USANA True Health Foundation. (https://www.usanafoundation.org/)
$1 provides 4 meals and 100% of $ donated to the True Health Foundation always goes toward changing lives across the world. No admin fees! Our goal is to provide 28,000 meals to those that need it the most!
Here's a 2 minute video on how donations made a difference in 2015: https://youtu.be/XPcPq-wQsPM
WHY: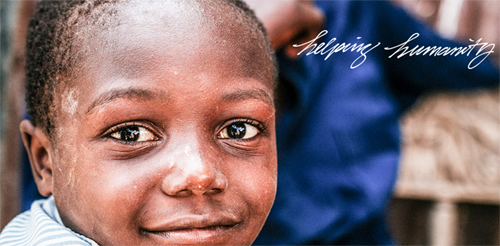 The mission of the USANA True Health Foundation is to provide the most critical human necessities—nutrition, clothing, shelter, medical assistance, and health education to those who are suffering or in need.
Here in Canada, we are so blessed to have an abundance of many things from food, to nature, to resources, and so much more. Such is not the case in many places around the world. Between 2014 and 2016, the Food and Agriculture Organization estimates that out of the 7.3 billion people in the world, 795 million of them have been suffering from chronic malnourishment. This equates to one in nine people, almost all of whom live in developing countries. USANA's Founder, Dr. Wentz, has a vision...
"I dream of a world free from the pain and suffering. Share my vision. Love life and live it to its fullest in happiness and health." –Dr. Myron Wentz
...and by doing this together, I know we can make an impact on many around the world.
HOW:
We will be making beautiful music together with USANA's supplement bottles as the instrument. The key word here is beautiful, which means that it will take practice, organization, and commitment on everyones part to really rock this record! We will be led by some of Vancouver's finest musicians. Are you in?
---
WHAT DOES LARGEST PILL BOTTLE ENSEMBLE MEAN?
It simply means that it is the record for the most people making music using vitamin bottles.
WHO CAN PARTICIPATE?
The event itself is open to all ages but if you would like to take part in playing music for the new world record, you must be at least 18 years old.
MAKE MUSIC WITH SUPPLEMENT BOTTLES? BUT HOW!?
Everything creates sound! We will have professional musicians tune each bottle and a conductor leading the group to ensure that we are making music and not just noise :P
WILL I GET A TAX RECEIPT?
There will be no tax receipt as this is a special event, however, if you prefer to make a donation with a tax receipt you can do so separately by donating directly on the USANA True Health Foundation website: https://www.usanafoundation.org/
WHAT IF I DON'T WANT TO PARTICIPATE ANYMORE AFTER I BOUGHT MY TICKET?
We're sad to see you go but we thank you for the donation -- there will be no refunds on tickets purchased.
OUR COMMITMENT + YOUR COMMITMENT:
Our Commitment:
We commit to creating a fun, safe, organized, and memorable environment for you and your family to enjoy this very special event. You can be sure that 100% of the portion of your ticket that is for the True Health Foundation will go to the True Health Foundation.
Your Commitment:
YOU play the biggest part in this fundraiser and in this Guinness World Record. Without you, there is no music! By becoming a participant in this event, you are committing to:
Attending a few hours of practice prior to the event
Arriving on time whether it's for practice or for the big day
Excellence in everything you do
Fun and positive vibes!
We are here to serve you but together, we can serve those who need it the most in many countries around the world!
LET'S MAKE WORLD HISTORY TOGETHER!