Description
******************************************************************************************************************************
By the time you read this, we might already be sold out of advance tickets online but don't panic just plan properly! You can get physical tickets at the locations listed below. (saves you the eventbrite fee as well). There will also be about 75 tickets at the door. Just arrive at the door before midnight to avoid paying more (the latecomer's penalty).

Tickets available @
Play De Record - 411 Spadina Ave (Downtown)
Onyx Barbershop - 219A Yonge St (Downtown)
Cut N Run - 1009 Kingston Rd (East End/Scarborough)
A Different Booklist -777 Bathurst St (Annex)
******************************************************************************************************************************
We're back! Sorry for keeping you so long but you know sometimes you gotta let the ingredients stew in the pot just a bit longer in order to get the full flavor of the Gumbo. We are coming up on our 2nd year anniversary! Can you believe it? Thank you for making this the hypest party in Toronto. As Caribana celebrates its 50th year in this city, we'll be paying homage in our own special way with video art, culture and of course music. There will be Soca, Dancehall and Reggae and of course Afrobeats will get some run. Stay tuned for our line up of DJs and the tricks that we've got up our sleeve!
THE MUSIC:
1 YEAR ANNIVERSARY MIXES https://soundcloud.com/gumbo-8/sets/gumbo-1-year-anniversary-mixes
LIVE DJ SETS FROM 1st GUMBO PARTY https://soundcloud.com/gumbo-8/sets/live-dj-sets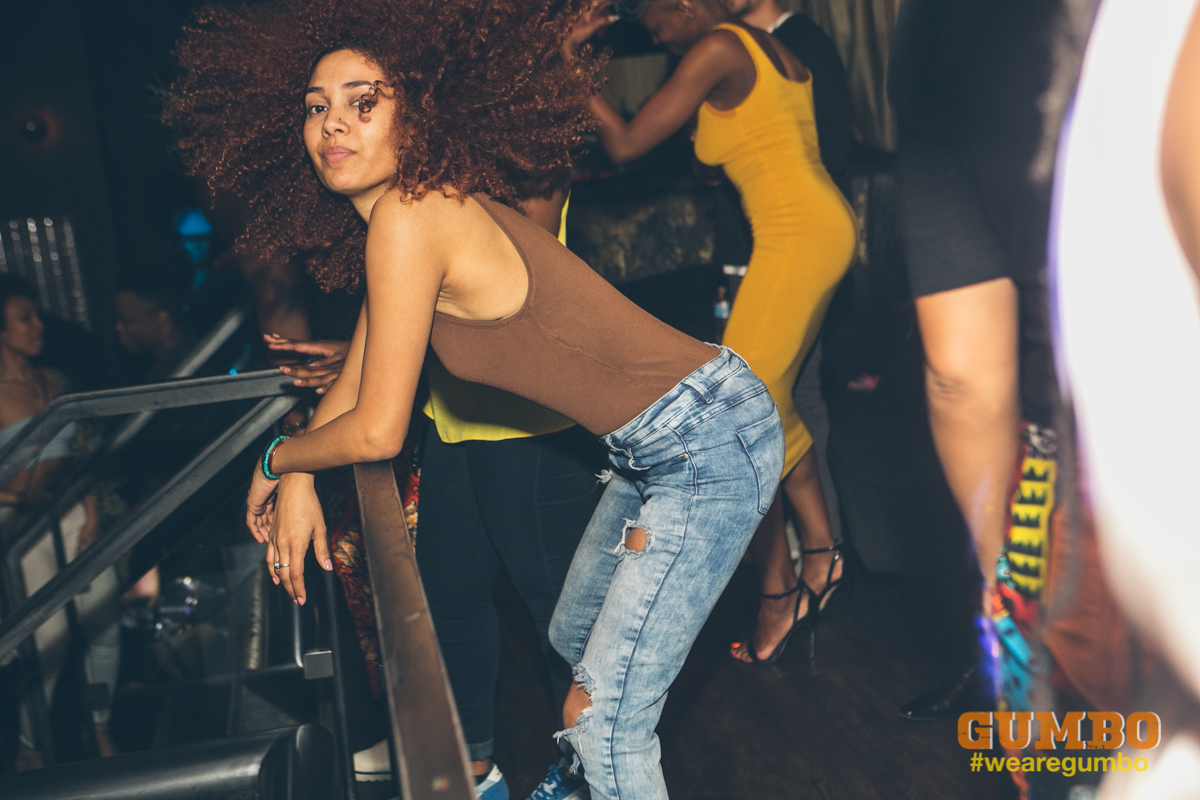 ABOUT:
Now going on its 11th edition and gearing up to celebrate it's 2 year anniversary, GUMBO has quickly gained notoriety as a sweaty dancey sure thing wherever/whenever it touches down. It is an unabashed celebration of contemporary West Indian and West African aesthetics fusing DJ culture with live music elements and video art projections. With stops in Toronto (Royal Ontario Museum, Harbourfront Centre & more), New Orleans(PORT) and Montreal(Artgang) GUMBO is quickly growing into one of the most coveted traveling art-dance parties in North America. Almost all 10 installations of GUMBO have sold out even before the doors opened.
Everybody makes the flavourful Gumbo soup in their own way and call it by their own name. The Gumbo soup as it is known in Louisiana is called Okro or draw soup in Nigeria, Callalo in Trinidad and Quimbombo in Cuba. The thought behind the GUMBO music series, debuting in Kensington Market on a Caribana Thursday, is similarly as simple as it is complex. It's a combination of sounds that overlap, blend and clash to create a delectable music palate. It is the connection between Afrobeats and Soca that intersects with Reggae/Dancehall and overlaps with Samba, Baille funk and Afro house, with a dash of hip hop & R&B. They feed off each other and they all feed us. Imagine Black Coffee + Shabba Ranks + Machel Montano + WizKid all in the sound system and you end up with GUMBO.
This is what you get when a Supafrik & a Shaman meet. We select the DJs, they play the music and you bring the vibes. Together we make GUMBO
#WeAreGumbo