You are invited to enjoy a fantastic virtual variety show by young and bright talents!
About this event
The show will include:
• Chorus Music Solo and Group Performance, presented by Chorus Music Academy, which is Vaughan's premiere authorized Yamaha music school.
• Pour Painting Liveshow, demonstrated by Sutej Shingare, a young engineer who is creative at heart.
• Harp Performance, by Krista Dziuba, a professionally trained harpist from London Ontario. She will enchant us with beautiful Christmas music.
• Duet Dance, choreographed by Sofía Forero, the founder of The Heraclitus Project, and Nicolas Fiery, the founder of MUMOS. The work is called Are We? which is danced to a spoken word poem recorded by both artists.
• Percussion Performance, by Jan Jesuthas & Sebastian Gokus, the founders of Beatwo. They both have been playing percussion together for 14 years and working as music teachers for drumset and percussion, as well as freelancers for different music projects around the world.
• Swing Dance and Keyboard Performance, by Maria Kouznetsova, who is an improviser, organizer, and educator from Waterloo, Ontario. She has a Bachelor's degree in Music and a Master's degree in Business Administration at Wilfrid Laurier University.
At the end of the show, you are welcomed to join our social gala to connect young and young at heart!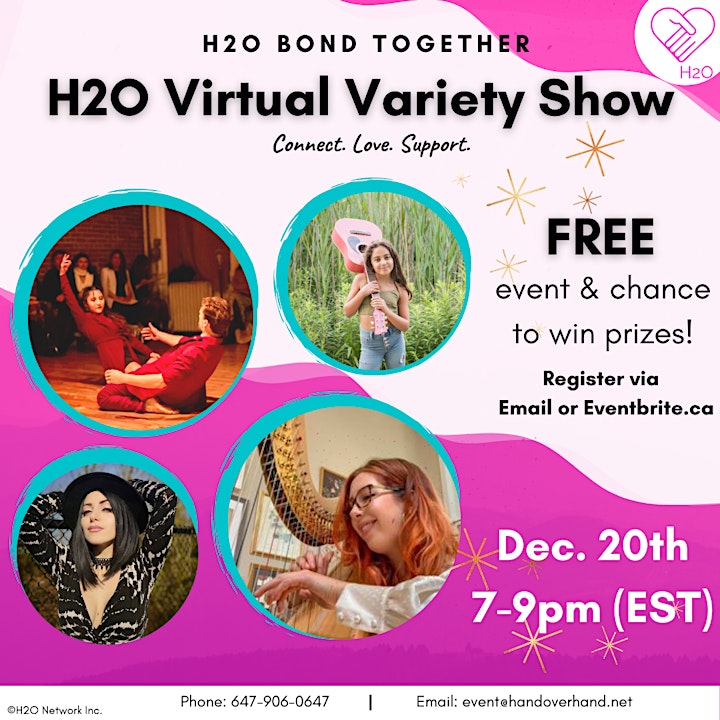 This event is part of the Hand Over Hand Network Fundraiser.
If you are interested in helping H2O Network to promote an age-friendly society, you could donate via our website. If you donate $20+, you could have a chance to win a prize (4 winners). The result will be announced on our Dec 20th virtual variety show.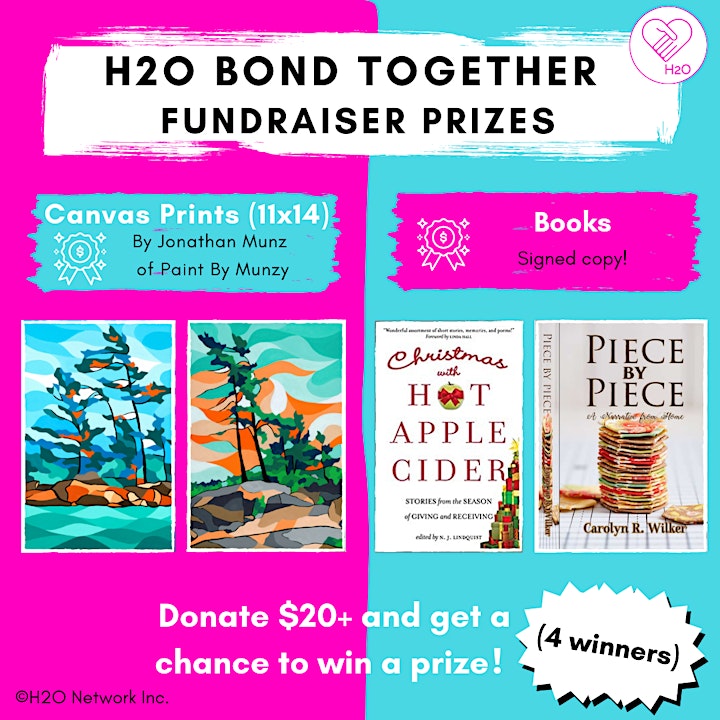 About Hand Over Hand (H2O) Network:
H2O Network is a non-profit community-based organization with a passionate team of volunteers who want to make a difference in the lives of seniors/older adults by creating mutually beneficial intergenerational interactions through different engagements such as, companionship, mentorship, cohousing, technology transfer/training, etc.
Our mission is to increase social inclusion of older adults by fostering meaningful inter-generational relationships. H2O promotes healthy aging and senior empowerment.