Habitat Building to Eliminate Insect & Disease Spraying with Helen Atthowe
Sales Have Ended
Registrations are closed
We are sorry, but registration is closed. Please follow the ACPBS for future events on Facebook at https://www.facebook.com/groups/ACPBS.
Sales Have Ended
Registrations are closed
We are sorry, but registration is closed. Please follow the ACPBS for future events on Facebook at https://www.facebook.com/groups/ACPBS.
Knowledge on how to manage a plant-based, low-carbon, organic farm has not been shared widely. Join us to gain some valuable insight!
About this Event
This event is Session 2 of the 6-part online guest lecture series
>>Soil and Habitat-Building Techniques on a Closed-System Organic Orchard and Vegetable Farm with Helen Atthowe <<
In this workshop series, we will look at the evolution towards agroecology of 35-year certified organic Woodleaf Farm and 17-year organic Biodesign Farm: How Woodleaf and Biodesign Farms went from managing only crops to instead managing a web of below and above-ground ecological relationships. We will discuss the difference between "carbon farming" and "nitrogen farming" and methods to optimize soil microbial community diversity and abundance. These soil-building techniques are tied to the farm's other strategies to minimize or eliminate off-farm material inputs, reduce, and eliminate tillage, and enhance biological control with cover-crops, living mulches, and maintaining undisturbed habitat as close to crops as possible. The happy result has been good yields of nutrient-dense fruits and vegetables with minimal labour.
Session 2: Habitat Building to Eliminate Insect & Disease Spraying
In this second session, we learn from Helen how to integrate our "soil organic matter system" into also creating habitat for biological control organisms. The goal is to maintain natural enemy abundance and diversity as close to the crops as possible.  An optimized habitat management strategy will enhance below-ground microorganisms and above-ground natural enemies that suppress crop insect and disease pests.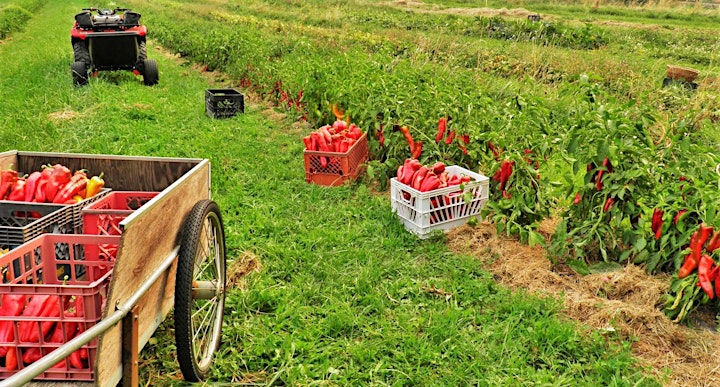 Helen Atthowe is a vegan organic farmer and researcher. She has spent 35 years working to connect farming, food systems, land stewardship, and conservation. Helen obtained an M.S. in Horticulture from Rutgers University (1987) and has worked in education and research at Rutgers (1986 -1988), Oregon State University (2011-2015) and the University of Arkansas (1984-1985). She was a Horticulture Extension Agent in Montana for 17 years, where she designed, taught, and wrote the manual for an Organic Master Garden course.

She owned/operated a 30-acre certified organic vegetable/fruit farm in Montana and a 26-acre certified organic orchard with her late husband in California. Helen conducted several on-farm research projects in Montana and California, including ecological weed and insect management, organic reduced tillage systems for vegetable and orchard crops, and managing living mulches for soil and habitat building. She was a board member for the Organic Farming Research Foundation 2000-2005 and advisor for Wild Farm Alliance in 2018 & 2019.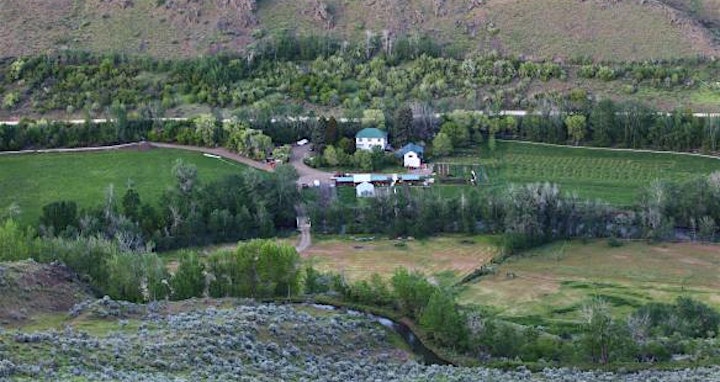 Currently, Helen farms and conducts soil- and natural enemies' habitat- building research on a 211-acre organic-veganic farm in Eastern Oregon. Helen and her late husband created educational videos and video presentations about their ecological farming methods.
Websites: http://www.veganicpermaculture.com & http://www.woodleaffarm.org/
YouTube: https://www.youtube.com/user/AgrarianDreams/videos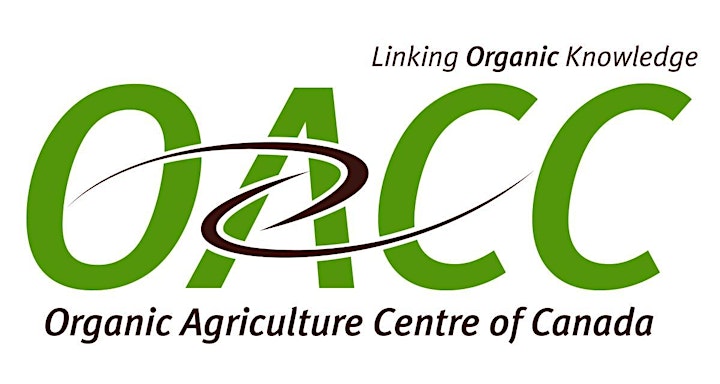 This lecture is presented with the support of the Organic Agriculture Centre of Canada (OACC).
Website: http://www.dal.ca/oaccTwitter: @OrganicAgCanada
For more information about the Certificate of Specialization in Organic Agriculture courses of the OACC, please visit:
https://www.dal.ca/faculty/agriculture/oacc/en-home/education/undergraduate-level-courses.html
This lecture series consists of 6 sessions. Please also register for future sessions:
1. Soil Building to Eliminate Brought-In Fertility - Jan 27
2. Habitat Building to Eliminate Insect & Disease Spraying - Feb 3
3. Living/Hay Mulches, Cover Crops & Green Manures - Feb 10
4. When & When Not to Till: On-Farm Research - Feb 24
5. Plant-Based Fertilizers as Key to Soil & Habitat-Building - Mar 3
6. Techniques to Keep a Growing Root in the Soil Year-Round - Mar 10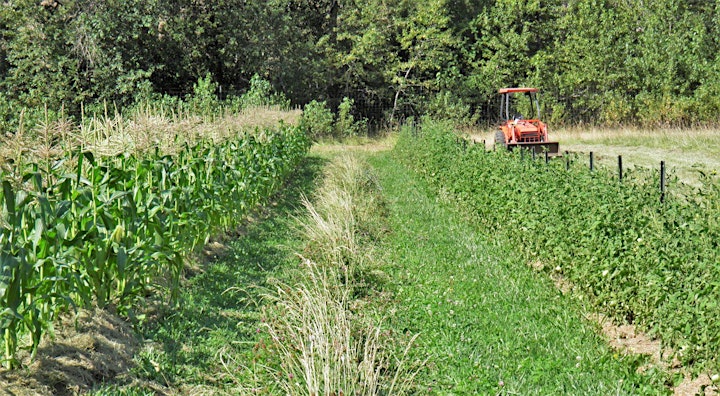 Privacy: By entering the meeting, all participants automatically agree to the event being recorded & used for publication on YouTube or other social media platforms and within the educational setting. If you do not agree to the recording and its publication, please do not attend. Updated: With the platform switch to Zoom Webinar, your video and audio will not be shared. You can submit your questions anonymously and refrain from using the chat function, if you don't want your name to show. Please be mindful about common courtesy, kindness, and respect and act accordingly in the chat.
Updated - Lecture format: Registered participants will receive a NEW Zoom Webinar meeting link via email. Participant video and audio won't be shared. Only upon request & moderator approval, participants can be unmuted to ask questions. We don't plan to unmute participants, as time restraints will not allow it. For an effective facilitation of Q&A, please submit all your questions pertaining to the current session via the Q&A section. Participants can upvote questions with clicking on the 'Like'/'Thumbs up' button. Questions will be answered after the presentation of the speaker at the end of the lecture. Please keep in mind that questions regarding to topics which will be dealt with in more detail in upcoming sessions will not be answered at this point in time. A list of all scheduled sessions and their topics can be found above.
For any further inquiries, please contact:
Yvonne Werner (She/Her) - Yvonne.Werner@Dal.ca
Please visit and like the ACPBS Facebook page at https://www.facebook.com/ACPBS
Please join the ACPBS Facebook group at https://www.facebook.com/groups/ACPBS
Donations: This is a free event. ACPBS membership is free and open to everyone - please write us an email or join our Facebook group for membership information.
However, if you would like to donate to the Agricultural Campus Plant-Based Society to support our efforts and future events, please do so via cheque/mail to:
Dalhousie Agricultural Students' Association (DASA)
Agricultural Campus Plant-Based Society (ACPBS)
PO Box 550 ∙ Truro NS, Canada ∙ B2N 5E3
Or via e-transfer or PayPal Re: ACPBS to Yvonne.Wermer@Dal.ca