Assemble a team to bring a project to life in 24 hours and compete for prizes at one of Alberta's largest student run hackathons!
About this event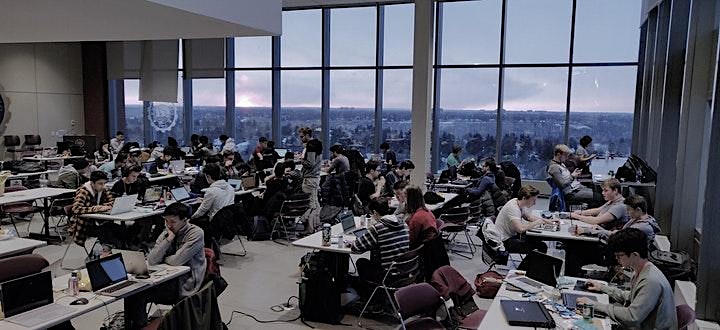 About this Event
**UPDATE**
Due to University of Alberta's pause of in-person events on campus, we have decided to transition HackED to a completely-virtual format. All In Person Attendance tickets that have already been purchased will now count as Virtual Attendance tickets.
Event Info
For 24 hours, work together in teams of 1 to 6 people to build a project. This can be anything like a small game, an app, or a website! There is no limit on creativity!
This year, HackED will be taking place as a virtual event through Discord. At HackED, you'll have access to mentors and workshops to support you as you turn a project idea into a reality!
Those who attend and make a project will be able to pick up FREE SWAG during or after the event (from the CompE clubroom)! The swag box will have chocolate, stickers, apparel, swag from our sponsors, and more!
Who can participate in this event?
You must be an undergrad, graduate student, or have graduated within the past year. As well, if you attend a non-University of Alberta institution, you must be at least 18 years of age.
We represent Computer Engineering students at the University of Alberta and run events for our members and the greater tech community. Our group is a fantastic way to network with other engineering students and to hang out with some terrific and awesome people. If you are interested in hanging out with us, come visit our club room in ETLC, attend this event, and add us on Twitter and Facebook! Find out more about us at https://compeclub.com.