Hacking Health Vancouver 8-week Design Challenge @ e-Health Conference 2016
Sales Have Ended
Ticket sales have ended
Ticket sales for the Hacking Health Vancouver Design Challenge are now closed! Follow @HHVancouver, @Hackinghealthca, and @eHealth2016 to watch our progress throughout the competition.
Sales Have Ended
Ticket sales have ended
Ticket sales for the Hacking Health Vancouver Design Challenge are now closed! Follow @HHVancouver, @Hackinghealthca, and @eHealth2016 to watch our progress throughout the competition.
Description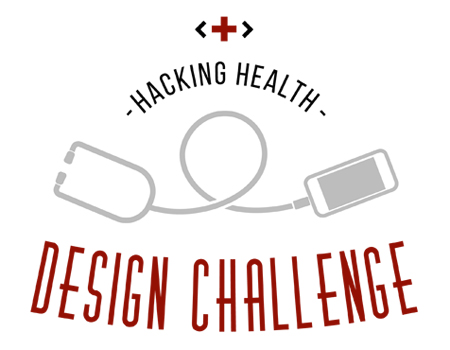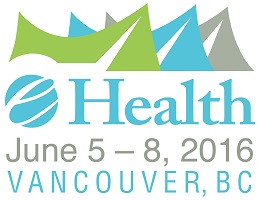 Hacking Health is partnering with its national sponsor Desjardins Insurance, and e-Health 2016 and Gevity to deliver an 8-week Design Challenge culminating in a showcase presentation with prizes to be awarded at the e-Health 2016 Conference.
The challenge will begin with the Kick-Off Event on Saturday, April 2nd at the Centre for Digital Media co-presented by Desjardins Insurance. Healthcare problems to be solved will be pitched and teams will be formed. Teams will then work together virtually to develop and refine their solutions over the next 8 weeks. Hacking Health will host in-person bi-weekly meetups during this time that will feature exciting keynotes to keep the Design Challenge teams engaged and motivated.
Teams will re-convene on the evening of June 5th at the e-Health 2016 Conference for the Opening Reception & Pitch Presentations, giving short pitches recapping their progress to date and networking with conference delegates. Mentors and digital health experts will meet with the teams throughout the day on June 6th to offer feedback and suggest ways to improve their prototypes. Teams will then spend the next 24 hours modifying, improving, testing, validating and tuning their prototypes in preparation for the demo competition. Once the hacking is complete, all teams will be evaluated by an expert panel of judges and the top 10 finalists will be invited to present to conference delegates in the afternoon of June 7th. Winners from the final presentations will be announced with awards presented shortly after.
We will support you when you need it, we will feed you often, and we will make sure our partners provide an opportunity to make your projects a reality.
---
Sponsored By: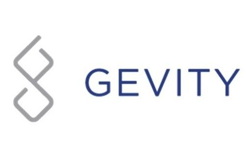 ---
Launch Venue Partner: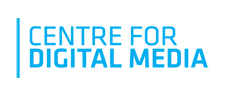 ---
Event Schedule
Saturday, April 2nd 2016
10:30am - 6:00pm: Design Challenge Kickoff!
April-May, 2016 (dates for Cafés TBD)
Virtual Hacking & biweekly HH Cafés

Sunday, June 5th 2016
7:00pm to 9:00pm: e-Health Design Challenge Opening Reception & Pitch Presentations
Monday, June 6th 2016
10:00am to 7:00pm: Mentor feedback; project polishing and final touches
Tuesday, June 7th 2016
9:30am - 5:00pm: Initial presentations; finalists selected; finalists present to e-Health delegates and judging panel; judging & awards!
---
FAQ
Q. I'm a clinical professional but not really "tech savvy". Is this event a good fit for me?
A. Absolutely! Our participants specialize in their area of expertise (although it's great if you do have some knowledge outside of your field.) Clinical professionals contribute valuable medical and workflow knowledge but aren't always "tecchies", and coders and developers usually have no medical background and rely on the clinical professionals to contribute this. We're all here to work together!
Q. Is this a hackathon like at the 2014 Vancouver e-Health Conference? How does the design challenge format work?
A. The Design Challenge as an extended hackathon that provides extra time and opportunity to tackle extra tough or complex issues, or work with special resources that wouldn't otherwise be available in a standard 48-hour format. Ideas will be pitched and teams formed on the April 2nd kickoff date, then teams will have 8 full weeks for iterative development, consulting with experts, and doing user testing! At the e-Health conference, the 48 hours will be used for last-minute mentor and expert advice and making subsequent tweaks and refinements to projects and presentations.
Q. What kind of time committment does the design challenge require? Do I have to attend everything?
A. The time required will vary based on your team and the type of project you take on, as well as your role within the team (for example subject matter experts such as clinicians may engage only periodically to answer questions, while coders will likely have a greater time committment).
Teams are expected to be represented at both the kickoff on April 2nd and the e-Health Conference sessions on June 5th - 7th (teams that are not present at the e-Health conference portion of the event will not be eligible for judging or prizes.) The cafés that Hacking Health will host during the 8-week challenge are optional to attend, but recommended as we will have speakers, resources, and mentors available for you!
We understand that teams will be made up of professionals with busy schedules, and the kickoff date and interim cafés will all be planned on nights and weekends.
Q. Do I need to buy a separate ticket to the e-Health conference?
A. Your Design Challenge registration includes admission to the Tradeshow in the Exhibit Hall at the e-Health Conference, where vendors will showcase their latest innovations and the e-Health conference delegates gather to network. However, if you want to attend some of the special e-Health features such as the CHIA Gala or Pre-Conference session, you must purchase tickets separately through e-Health Registration.
Q. I don't fit exactly into any of the defined participant categories, but have a great idea I want to pitch! Should I still attend?
Yes! The categories are not one-size-fits-all, so just pick the one that is closest to the type of role you will fill. For example, a healthcare policy/legislation expert with an app idea for improving access to healthcare information could register under Business, and a patient seeking to build an app that will improve patient experience could register under Clinical Professional.
Q. Are there prizes?
A number of prizes will be offered, and details are in the works. Check back on the event website for updates!
Q. I want to sponsor/mentor/volunteer/help spread the word! How can I get involved?
A. We'd love to hear from you! For sponsorship inquiries, please contact eHealth2016-Sponsorship@icsevents.com. For anything else, drop us a line at vancouver@hackinghealth.ca!