HackREGINA Fall 2012

Saturday, 29 September 2012 from 9:00 AM to 7:00 PM (CST)
Event Details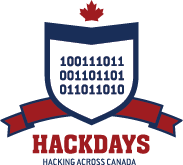 HackREGINA is the 2012 Regina-based edition of HackDays, the one-day API programming hackathon events that take place across Canada.
For one day, teams of 1 - 3 developers, designers, and analysts work on integrating with one or more of the sponsors APIs. Judges from the local tech community judge based on awesomeness and technical difficulty, and we award fantastic prizes.
We'll start with a mixer on Friday night so people can find team members and meet everyone else, and then you have one day on Saturday to code your entire application. We'll keep you fed and pour you a beer at the end of the day, and then the presentations and judging occur.
For more information, follow the HackREGINA category on the HackDays.ca blog » 
New For This Event
HackREGINA is partnering with Prairie Dev Con to host our event right before the PrDC Regina conference, from October 1st to 3rd.  Make sure to check them out!
This event, we're introducing a Student category - developers who are currently in post-secondary education will compete with their peers in a separate category for prizes and fame!
Sponsorship Opportunities
HackDays works (and awards incredible developers!) because of great sponsors and the local technology and start up community who gets involved. HackDays is completely volunteer run and community supported.
Opportunities to get involved with HackDays include:
$250 - API Sponsorship (10) - your API will be included for the HackDays event, link to your documentation and application examples, opportunity to present your API to all developers the day of the hackathon
$500 - Community Sponsorship (10) - As we do, you believe in supporting and growing the developer community in Regina. We will include your company information on the HackDays site, sponsorship mentions, and work with you to make your HackDays participation all it can be.
$1000 - Party or Food Sponsorship (3) - Opportunity to speak with the developer community and all attendees during either the pre-party on Friday or the hackathon wrap up presentation and evening.
If you're interested in the API or Community Sponsorships, buy the tickets listed. For any other sponsorship opportunity please contact us directly.
HackREGINA is an incredible opportunity to connect with the best and brightest developers in Regina. Previous HackDays hackathons have seen the launch of new applications built with the APIs provided, developers finding new homes for their careers as well as the beginning of new startups. We are interested in working with you to build a bigger, stronger developer community in Regina, and we're open to other creative ideas - so get in touch!
FAQ
So what are HackDays?
HackDays are daily hackathons that we organize across Canada. We gather an awesome group of hackers/developers who work either in a team or alone to build applications with publicly available APIs. We started with HackTO in Toronto and had such a great time that we decided to roll out our hackathons across Canada. Our first destination outside of Toronto was Montreal. HackMTL was a blast and HackOTT and HackWaterloo followed hot on its heels!  Our last HackREGINA event was March 17, 2012 and had 35 developers create 14 applications.
I would like to participate, what do I need?
First you need to register (right here on this page). This will ensure that you are guaranteed a spot for the hackathon. There is a $10 registration fee. This provides you with access to the event, breakfast, lunch, drinks, snacks and participation with awesome developers.
Who can participate?
Anyone who is interested in building an application. All you need to bring with you is your interest and motivation to get involved in building an application in a single day.
Am I allowed to use third party APIs (APIs not provided via HackREGINA) to build my application?
Yes. But your usage of the third party APIs needs to be in addition to the HackREGINA APIs. Also keep in mind that judging is partially based on utilization of the provided APIs, though, so their use should be prominent. So you can use any API you wish to use during HackREGINA as long as you use at least one of the provided APIs.
Why should I participate in this hackathon?
That's an excellent question! When Leila and Corey started organizing hacking events in Toronto, they enjoyed meeting other like minded people, they enjoyed connecting them to other awesome people and learning about their interests, startups, and applications. They realized that everyone had a lot in common but most importantly: we were all builders. You want to participate because you are a builder and because you can't imagine a better use for your Saturday then setting yourself up in an awesome environment, surrounded by like minded people, building an application to stretches your tech skills, imagination and interests. That's why. You can always watch TV another day.
What if I don't know anyone or if I don't have any ideas as to what to build?
Oh that's an easy one: if you don't know anyone, that will last about 10 seconds once you join us. Seriously. Just come out and give it a try. I know you are shy and sometimes you need a kick in the a**. Consider this the kick in the a**. And as to ideas: not to worry, there will be plenty to choose from. The better question: will you have enough time to build your application and showcase it to the judges at the end of the day?
What if I have an idea and a team already?
Well, we want to see you at HackREGINA. That's a great start. Bring your team. Bring your idea. And get working as soon as you get to HackREGINA. Perhaps we will be able to witness the birth of your startup.
How large can my team be?
Teams can be as large or as small as you like. Solo is okay, too. A 2-3 people team is ideal typically.
Now I love hacking events but what do I win if I build the best application ever?
HackREGINA is not just all guts. There is glory and prizes!
What shall I expect when I get to HackREGINA? What shall I bring and what does the schedule look like?
Expect that you will be spending the day with 49 other developers who are as keen as you are to build an application in a day and compete. This is a competition too after all.
What to bring:

Your laptop
Your mobile device if you are developing a mobile app
Cables, chargers and connectors for any of the above
Your data stick if you have one – could come in handy when networks get choked up 
Your sense of humor and your ability to get along with everyone while in tight quarters!
Your portable coffee cup – we try to keep disposables to a minimum in our events.
What we will provide:

APIs, API support
Breakfast
Lunch
Coffee, tea, juice, pop
Snacks and beers at beer o'clock
Wireless access
A large LCD display for presentations, with HDMI and VGA input (we recommend you bring your own connectors, but we will have some handy as well)
Smiles!
An awesome developer community!
Sponsors
We thank our incredible sponsors for supporting HackDays and HackREGINA. THANK YOU.
Location Sponsor - Prairie Dev Con
Event Sponsors
Community Sponsors
Attendee List
Sort by:

Date

|

First Name

|

Last Name
When & Where

Delta Hotel
1919 Saskatchewan Drive
Regina, Saskatchewan S4P 4H2
Canada

Saturday, 29 September 2012 from 9:00 AM to 7:00 PM (CST)
Add to my calendar
Organizer
HackDays bring together the brightest geeks in technology across Canada. We hack together in a single day awesome applications using local APIs. We select local APIs, make them available to developers with expert guidance from the API providers and an environment where you are going to be excited about hacking and creating! The HackDays hackahons are also a competition: as a developer you will compete for great prizes and glory! And who knows: perhaps you will meet the team you will be building your next startup with at HackDays.