Description
This workshop is aimed at delegates who are already proficient in Hairdressing and wish to develop their Barbering techniques. You will learn the fundamental knowledge and understanding of the basic techniques used in Barbering and how these differ for those used in Hairdressing.
This will give you the confidence to master the basic cut shapes and give you a solid grounding ready to move on to a creative level in both Hairdressing & Barbering.
Hair to Barbering topics include: Maintenance of tools, Clippering with attachments, Basic Clipper over-comb techniques, Basic Scissor over-comb techniques, Graduation techniques, Basic Layering techniques, Basic Tapering techniques, Fading techniques, Blending, techniques, Blowdrying, Health and Safety and Product and Tool product knowledge.
About the Educator
Adam Keith
Adam is one of America's most highly trained experts in men's shaving and grooming. With a long list of educational credentials and professional experience, Adam brings a deep level of mastery to the thriving craft of men's barbering.
As an educator, Adam will engage students with his knowledge in classical barbering and experience in the business of barbering. With a focus on why barbers succeed, Adam teaches and presents material barbers can practice for a prosperous career over a lifetime.
"People don't know they're getting a bad shave until they get a good one," says Adam. "A great shave and haircut should not only be an amazing experience for a client, it should be a demonstration of a barber's skills and abilities."
Adam emphasizes experience over service when if comes to shaving. "Your client should lie back, completely relax and fall into a state of complete calm as you work," he details. "Once you're done, you slowly bring your client back around with rejuvenating citrus aromas. It needs to be spa-like."
Business smarts are key to Adam's curriculum. With a Business Degree from Cox School of Business and a graduate of the London College of Fashion, University of Arts, London, Adam brings a unique combination of higher learning to the stage. "My style is to build people up," he explains. "My job is to make others succeed and take barbering in the right direction."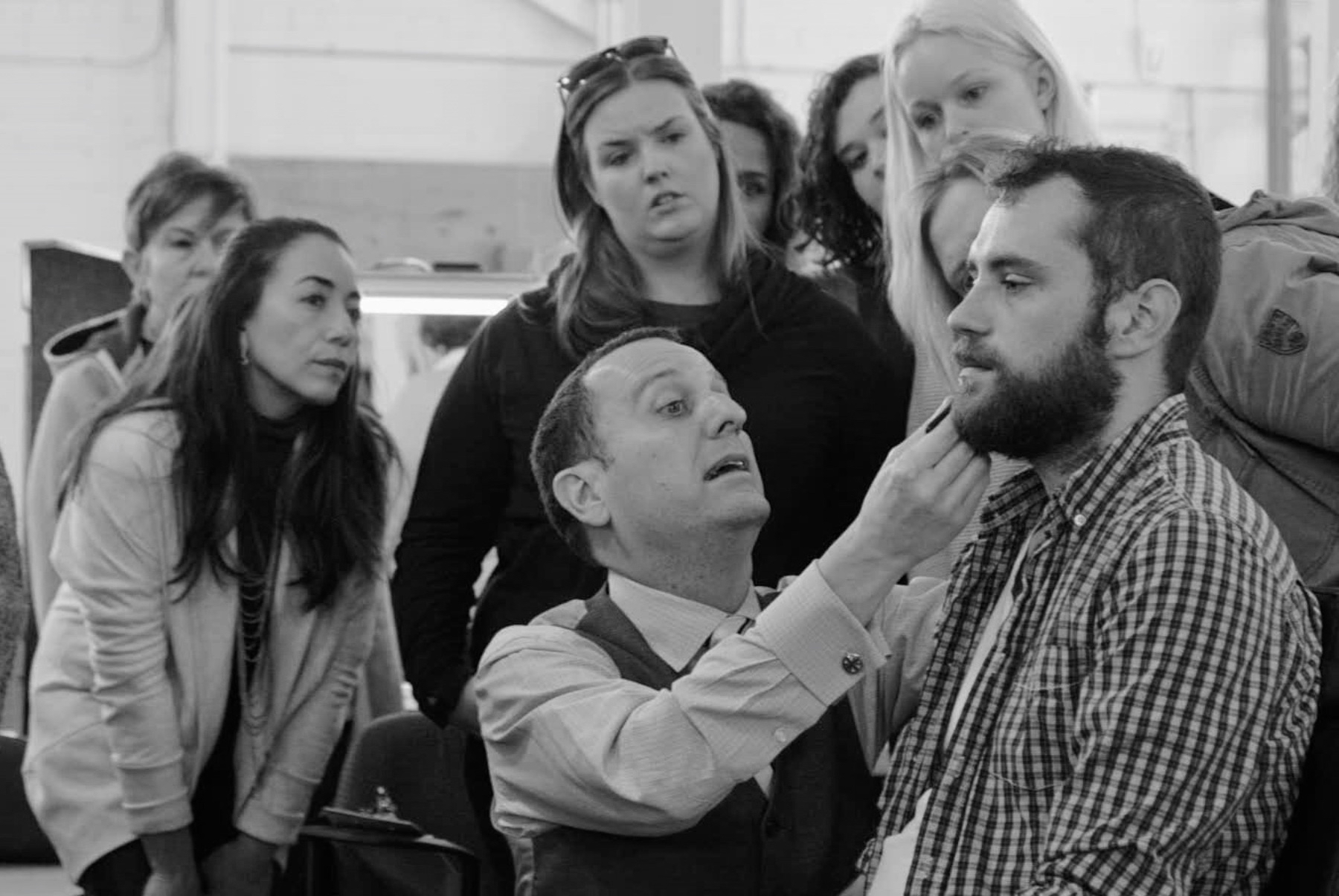 Course Duration and Format:
• 9:30am - 10:00am - Coffee & Introduction
• 10:00am - 10:30am - Theory of Foundation Barbering
• 10:30am - 1:00pm - 2 Demonstration Models on Traditional Barbering
• 1:00pm - 1:30pm - Lunch
• 1:30pm - 3:30pm - Hands on practical with guidance from Educator
• 3:30pm - 4:30pm - Theory and practical session recap
Hairdressing to Barbering is limited to 10 students to 1 Educator. Special brand descriptions with samples from our partners, Barbicide, BBA Men's Grooming Brand, barbersupplies.com, Feather Razors, Pivot Point, Wahl Clippers will be provided throughout the training.
Registration at 9:30am for all Attendees.
For Hands on participants, please bring the following:
Scissors, Water Spray bottle, Trimmers, Straight razor with blades and guards, Cutting Cape, Clips, Brushes, Hair Dryer & Neck Brush. Male Models, with three weeks hair growth are requried for the afternoon hands on segment.
Lunch provided between 1 and 1:30pm.
For Morning only attendees, the demo and lecture runs between 9:30 am to 1:00pm
This is "limited attendee" workshop. Registration is non-refundable or transferable and subject to change and or cancellation. For more information on the programs and to reserve your spot, please contact Kreate here / ph 902-220-4247 / email info@kreate.pro