Description
DESCRIPTION
ROBOKIDS Spring Camp allows you to bring Real STEM home!
Spring break is fast approaching! Plan ahead to enrich your child's time away from school.
Many children have never been exposed to STEM activities, so don't miss this opportunity to introduce your child to the exciting world of STEM education by enrolling them in the ROBOKIDS Spring Camp.
The United Kingdom, along with France, Finland, and other countries have included STEM courses as compulsory for students, but this is not the case in Vancouver. The ROBOKIDS Spring Camp is a fun way to introduce your child to the world of STEM.
Part 1: Robotics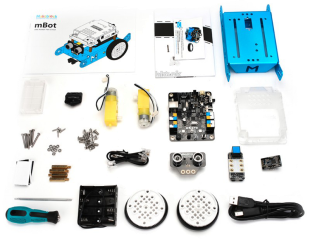 Part 2: 3D Design
Camp Highlight
Dual Technology STEM Spring Half-day Camp
Robot + 3D Design
A lots of fun game with people and robotic
Suitable age: 9-14 years old
The number of each group: 10
Rate: $359.00+tax (include a Mbot robotic cost $130 your bring to home)
Session: One-week camp / 2.5 hours a day
Contact us now for location and time: 778-230-1582