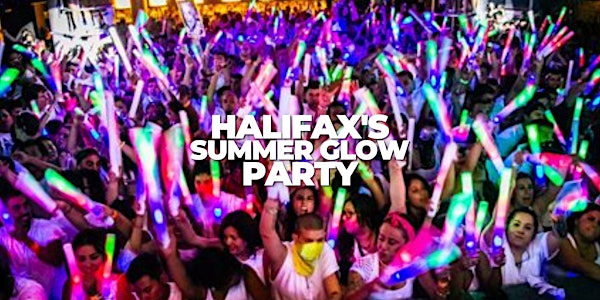 HALIFAX'S SUMMER GLOW PARTY @ LEVEL8 NIGHTCLUB | OFFICIAL SUMMER KICK-OFF
Location
Level8 Nightclub
1800 Argyle Street
Halifax, NS B3J 2V9
Canada
NEW GROUP DEAL: SAVE $25-OFF w/ friends! *LIMITED OFFER* The last event SOLD OUT in less than 48 hours. FREE GLOW BRACELETS & UV BODY PAINT!
About this event
★ HALIFAX'S SUMMER GLOW PARTY ★
Friday, June 3rd @ Level8 Night Club (19+)
FREE GLOW BRACELETS & UV BODY PAINT
Here's a preview of what's in store...
💚 SAVE 50%-OFF THE FIRST 50 PASSES - ON SALE MAY 4TH!
Halifax's Summer Glow Party Experience is the perfect way to party for a good cause, let loose & dance the night away inside a massive live music venue transformed by UV Black Lights with 1000+ friends, family & fellow students!
Your Admission Includes:
+ Admission to Level8 Night Club
+ Free Glow Bracelets & free UV Body Paint
+ Venue transformed with UV Black Lights
+ High-Energy DJ performances by TBA
+ Dancinggggggggg
+ Summer drink special
+ 5% of profits donated to Feed Nova Scotia
+ Professional Photographer to Capture Your Best Moments
PRICES JUMP BASED ON AVAILABILITY. Our last 21 events SOLD OUT in record time! Venues have limited capacity, BUY YOUR TICKETS NOW & join the BIGGEST summer party in Halifax! 💥
EVERYONE IS WELCOMED ! (Advanced tickets only)
● LIMITED $14.97 TICKETS ARE AVAILABLE (SAVE 50%):
Wednesday, May 4th at 12mp SHARP!
Event presented by LTE Entertainment & 5th Year Parties
CONTACT US AT: events@lteentertainment.com
Hello Halifax Partiers!
@5thyearparties is a student-led org that started in Ottawa & is now operating in St. Catharine's, Halifax, Waterloo & Vancouver!
We are dedicated to creating lifetime experiences for students by throwing epic themed events that build & foster the Halifax' student community, support local, and uplift Canadians' mental health (5% of proceeds donated).
⅓ of students sought mental health support the past two years. Uniting the student community is important. These are the best years of our lives. We need to let loose and have fun with each other- for our sanity :P
5th Year Parties isn't just a brand it's a lifestyle because...
You can always retake a class but you can never relive a party!
Wanna party for a good cause AND get paid?! Shoot us a DM or email events@lteentertainment.com.