Creep, crawl or float over in your best costumes to Schneider Haus' outdoor Spooktacular Halloween kids party!
About this event
Calling all magical and mystical beings! Creep, crawl or float over in your best costumes to Schneider Haus' outdoor Spooktacular kids party! Discover our haunted forest, trick-or-treat through our historic outbuildings, and explore all of our outdoor spooky adventures of the night. Enjoy fun and eerie stories read by our friends at the Region of Waterloo Libraries on the porch of our historic house and make a personalized magic wand to take home at our very own wand shop! Physical distance and sanitation measures will be in place for all our activities. We hope to spook you there!
This children's event is suitable for children 12 and under, all children must be accompanied by an adult. Visits are scheduled for up to 60 minutes. Face masks are required.
Admission: $10 per child plus HST, $2.50 per adult plus HST – please note that adults attending must purchase a ticket to enter the event and be accompanying a child. We ask that each group only have two adults. Advance ticket purchase is required for this event; there will be no tickets sold at the door.
We know everyone will be eager to get here, but please do not show up too early for your time slot to avoid line ups. Just 5 mins before would be best!
Membership discount applies. No refunds.
Event runs rain or shine. This event takes place entirely outdoors. The Historic Haus and galleries will be closed.
Event Date and Times:
Friday, October 29, 2021 and Saturday, October 30th 2021 . Time Tickets available between 6 p.m. to 8:30 p.m. Tickets are for a 60 minute visit.
COVID-19 Precautions in Place for Your Visit:
Beginning on October 18, patrons accessing non-essential Region of Waterloo services will be required to provide proof of COVID-19 vaccination along with identification. ( Acceptable forms of identification must include name and date of birth). Proof can be provided by using a Ministry of Health vaccine receipt or the provincial proof of vaccination system.
This will include all indoor and outdoor events and visits to the Region of Waterloo Museums (Ken Seiling Waterloo Region Museum, Schneider Haus National Historic Site, and McDougall Cottage Historic Site).Exemptions apply to patrons with written proof of a medical exemption, written proof of an exemption based on one of the prohibited grounds defined under the Ontario Human Rights Code and those under the age of twelve. This requirement is being put in place to help limit the spread of COVID-19 and to encourage eligible residents who are unvaccinated to obtain a vaccine. All other public health measures (e.g., masking, and physical distancing) continue to apply to patrons accessing Regional services.
Reduced visitor capacity
One-way direction flow through the village
Physical distancing maintained for all visitors and staff
Increased cleaning of common area surfaces
Availability of alcohol-based hand sanitizer throughout the museum and site
We ask all visitors to wear a face mask while on site to protect our staff and other visitors. Face masks, combined with hand washing and physical distancing can reduce the spread of COVID-19.
Information for Region of Waterloo Museums Members:
Choose the date and time for your booking, then enter "memcode" as the Promo Code to apply the membership discount* to your tickets. *Membership must be current for the day of the event.
For trouble applying membership discounts, to check the validity of your membership or any other questions about this event or the museum, please call 519-742-7752.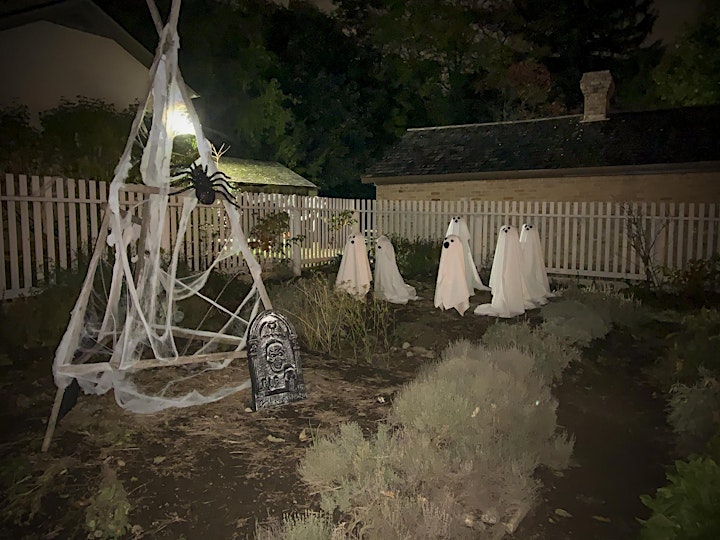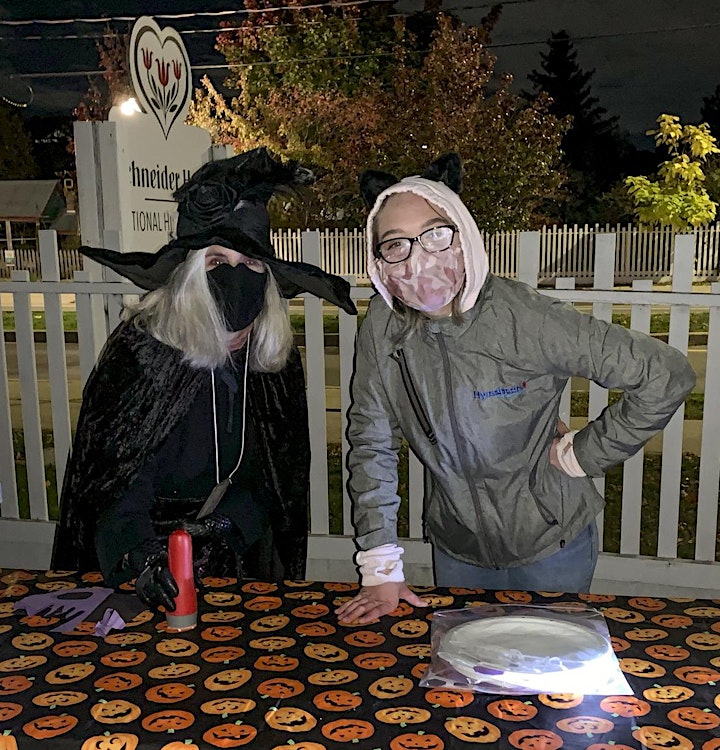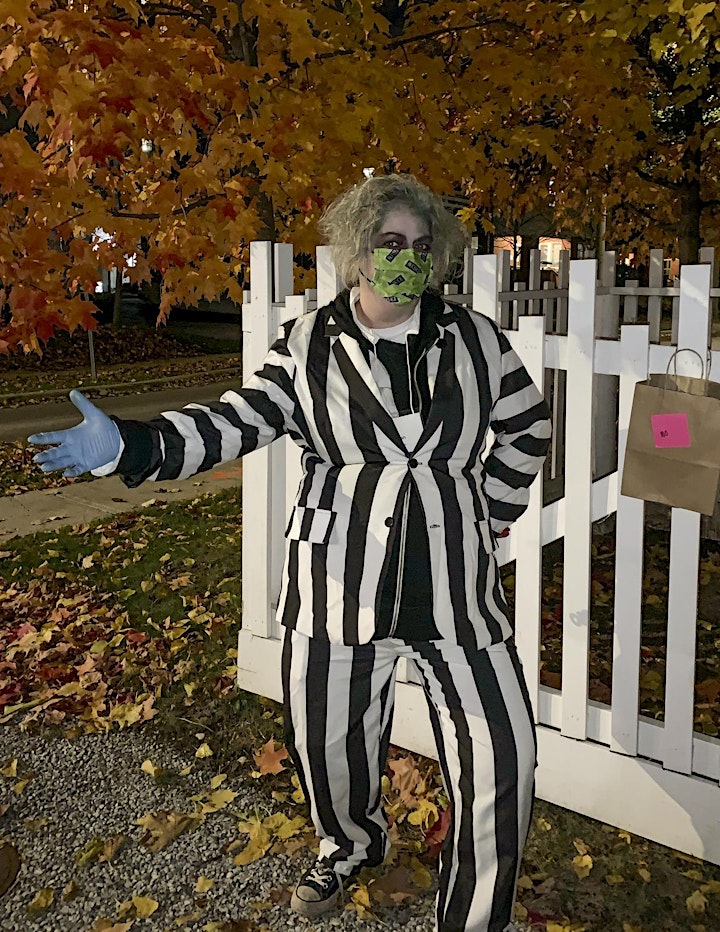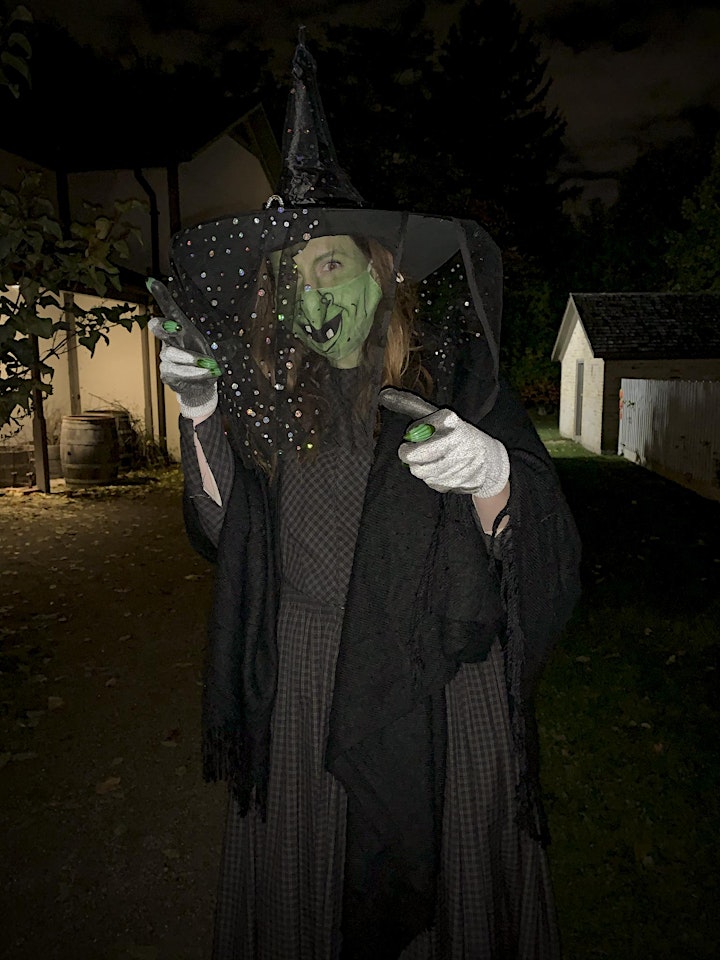 Organizer of Halloween Spooktacular Party 2021
Schneider Haus National Historic Site is a dynamic, community museum located in the heart of downtown Kitchener. A local landmark and one of Kitchener's oldest dwellings, the 1816 homestead was restored and furnished, then opened as a living history museum in 1981. The heart of the complex is a fine Georgian-frame farmhouse that was built by and was home to the area's earliest non-Aboriginal settlers, Joseph and wife Barbara Schneider, Pennsylvania-German Mennonites.