Description
Are you ready to break a Guinness World Record ???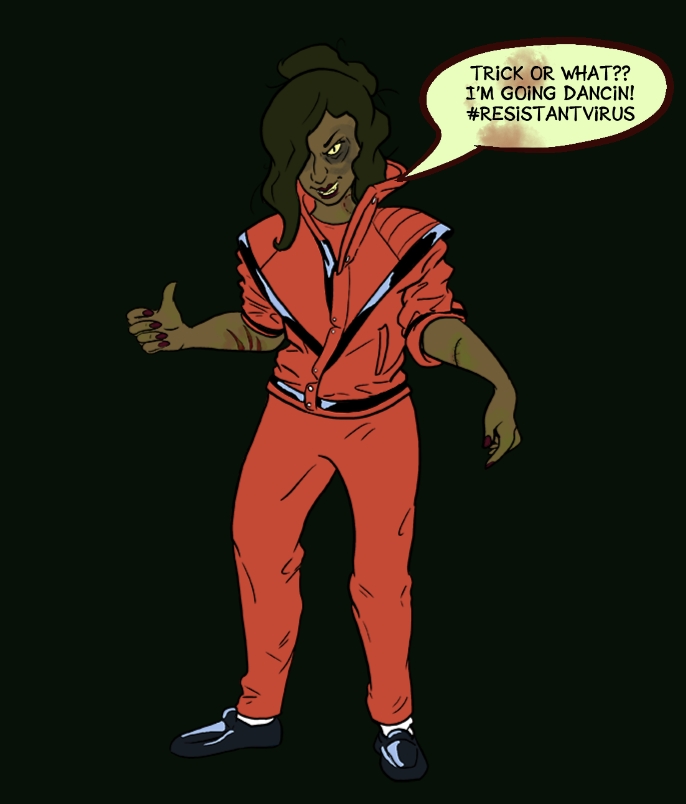 Here's a call out to all to all you Michael Jackson "Thriller" fans to join us in a large Flash Mob this Halloween ! We'll perform and record a world's largest Zombie Dance! We're hoping to attract a Guinness world recording setting number of performers to this event!

To keep you waiting follow us on our social media pages and watch the 5 part "Resistant Virus" Episodics which is the initial launch of our 3 part movement that includes the "Thriller" Halloween dance (flash mob) and concludes with the release of the music video.

Please help us to promote this "HUGE" event in sharing this page with all your friends ! We will also be recording and posting each instructional class on our youtube channel and website so that all of you can learn along the THRILLER dance !

Twitter : https://twitter.com/resistant_virus
Instagram : https://www.instagram.com/resistant_virus/
Website : http://resistantvirus.com/

When: October 31st
Time: 5pm-8:30pm
To receive instructional DANCE VIDEOS, CLICK HERE TO SUBSCRIBE to our Youtube page here to receive dance videos coming soon!
Event's location coming soon!
If you are under 18, you must have a parent or guardian purchase the ticket.
Please be advised that when you attend the Halloween Flash mob event, you enter an area where photography, audio, and video recording will occur. Portions of the event will be made available on our website and youtube as a music video.

By entering the event premises, you consent to: photography, audio recording, video recording and its/their release, publication, or reproduction to be used for inclusion on websites, or any other purpose by our organization and its affiliates and representatives. You release the creators of the Thriller flash mob its officers and employees, and each and all persons involved, from any liability connected with the taking, recording, digitizing, or publication of photographs, computer images, video and/or or sound recordings.
By entering the event premises, you waive all rights to any claims for payment or royalties in connection with any streaming, or other publication of these materials, or other publication regardless of whether a fee for admission is charged. You also waive any right to inspect or approve any photo, video, or audio recording taken by our organization or the person or entity designated to do so.
You have been fully informed of your consent, waiver of liability, and release before entering the event.