Description
{NOTE: If viewing this on mobile, please click the "Read more" link below to see FULL description}
WELCOME to the Halton Women Networking group's SPECIAL December Meetup! You do not have to be an HWN member to attend this event. To find out more about Halton Women Networking, click the link above.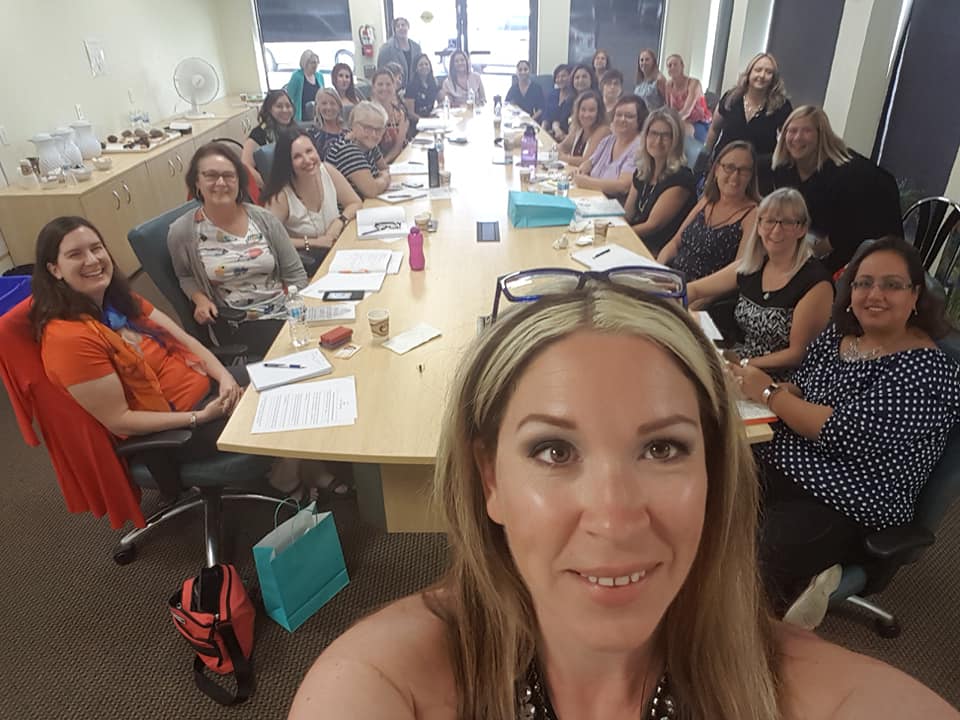 HALTON WOMEN January Meetup!
We will be meeting in the BOARDROOM space at the Lunchbox Cafe in Milton on Tuesday, February 19th from 10am - 1pm.
Event schedule:
10am - 10:30am: Mix, mingle, and add your cards to the goodie bags!
10:30am - 10:35 am: Welcome and intro

10:35 - 11:15 - Shalini Dharna, accountant presents common mistakes made by business owners in their taxes - CRA red flags and how to avoid them, most audited accounts and how to comply with the rules - bookkeeping do's and dont's, just in time for tax season.
11:15 - 11:55 - Elvira Hopper, Miracle Mindset Coach, Inspirational Speaker and Artistic Healer presents her inspiring work, helping you gain clarity on your top 1, 2 or 3 struggles. You will be asked to write them out, and if you wish to share, Elvira will take it from here: "I will take a few minutes to read...and Spirit will have me download a message the group needs to hear. That's why I call myself an Inspirational Speaker... cuz I do nothing... Spirit does everything...and miracles HAPPEN."
11:55 - 12pm - transition to networking - a few quick announcements before networking time
12:00pm - 1:00pm: NETWORKING time - we will go around the table and each attendee will have a chance to tell us about themself / their work. If there is time and if the attendees would like, we can also use some of this time to provide help to anyone looking for advice from the group. Once table time ends we will break for more casual, freestyle networking.

WANT MORE PROMO TIME?
A gift bag will be provided to each attendee to take home and enjoy. Have a doorprize we can give away and promote you with? E mail Sara at least 3 days in advance at sara@strongandworthy.com
COST TO ATTEND
Meetup price is just $15 per person (to cover cost of venue, coffee / tea, and morning snacks). Lunch is NOT included in the ticket price so if you are staying for lunch, please be prepared to order off the menu and puchase your own. Alternatively, you can bring a lunch, too.
YOUR HOST FOR THIS EVENT:
Sara Hodge - Social and Digital Media strategist and Halton Women Networking group leader
About Shalini Dharna:
Shalini Dharna is an accountant on a mission to help entrepreneurs fall in love with their numbers. More than just filing taxes, Shalini educates entrepreneurs on bookkeeping, accounting and tax do and do not's to help them not only pay less taxes but grow their business!
About Elvira Hopper:
"Transferring from a highly-successful career in pharmaceutical sales, I studied at the esteemed Coach U, became a member of the International Coaching Federation and launched my coaching practice in 2011. I am sensitive to the needs of each individual and the optimization of your mind, body and spirit to help you stay at the top of your game and live the life of your dreams.
And, I walk my own talk, in addition to my calling as a life coach, I keep my own vibration high as a professional musician and actor and jewelry artisan. I perform with my own duo, Heart and Soul, the Mississauga Ontario Swing Band, and several other musical collaborations. I have acted in several stage plays and TV commercials, and my jewelry designs are found in stores across the GTA and can be purchased at the Bling Shop (coming soon).
My husband and I live in the GTA and we are the proud parents of our son, who studies Computer Science Co-op at the University of Waterloo."
About Sara Hodge, Halton Networking Group leader:
Sara Hodge is a digital media entrepreneur who has been marketing in the digital space for almost 10 years. Sara has gained and leveraged her years of experience as a multi-website founder on various social platforms to create lucrative opportunities, grow networks and give back to her community through charity. Sara has worked on social marketing campaigns with popular brands such as P&G, KitchenAid, Hasbro and many more. She currently teaches online social media courses for entrepreneurs, hosts 1:1 and group social and digital media strategy sessions, attends (and leads) public speaking events, and hosts the Connect for Entrepreneurial Women international Facebook group where she offers daily tips and support to small biz owners around the world. Closer to home, Sara leads a large women's networking group in the Halton area: Halton Women Networking, serving all of Halton. She credits all of her connections, networking and business growth to social media and enjoys sharing her knowledge by helping others learn to do the same.
FAQs
What can I bring into the event?
Bring your business cards! If you require lunch while you are with us, please bring that as well, or lunch can be purchased from the cafe. Coffee, tea, muffins and pastries will be provided. DOOR PRIZES are always welcome but never required - if you would like to bring an item for a door prize, please let Sara know in advance by e mailing her at sara@strongandworthy.com
How can I contact the organizer with any questions?
Contact Sara Hodge at sara@strongandworthy.com
What's the refund policy?
Your ticket is refundable anytime within 24 hours of the event start time. Cancellations made 24 hours or less before the event starts will NOT be refunded, because the venue relies on our accurate head count in order to provide the food, coffee and tea, and we also use the attendee RSVP count to create an accurate number of gift bags.
Do I have to bring my printed ticket to the event?
No need to worry about that, we will have a list of the attendees handy.