Description
{NOTE: If viewing this on mobile, please click the "Read more" link below to see FULL description}
WELCOME to the Halton Women Networking group's THIRD meetup in our 2018-2019 series! You do not have to be an HWN member to attend this event. To find out more about Halton Women Networking, click the link above.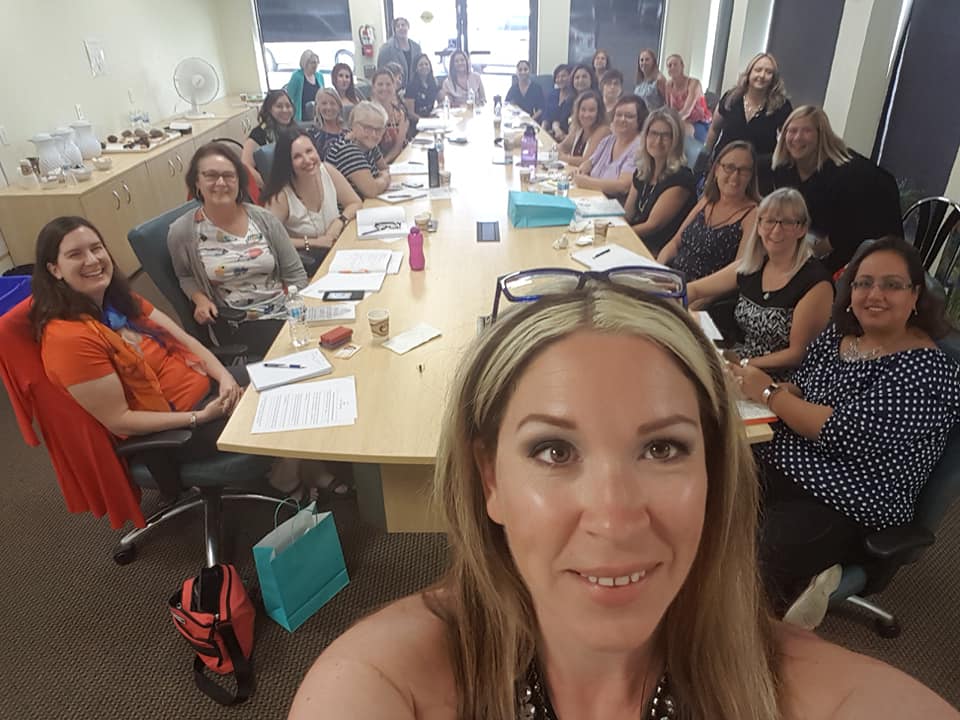 This month's meetup features ample networking and sharing time PLUS a value PACKED speaker lineup for our theme: "Beyond Stress Management: Cutting-Edge Tools to Break the Stress Response and put YOU back in control!"
We will be meeting in the WATERFALL ROOM space at the Lunchbox Cafe in Milton from 10am - 1pm.
MEETUP THEME:

Beyond Stress Management: Cutting-Edge Tools to Break the Stress Response and put YOU back in control!
What to expect (topic description courtesy of speaker Stephenie Farrell): "I intend to provide you with the understanding and tools to put yourself back in control, back into CALM and back into well-being. Even if everything else in your life stays the same: same people, same clients, same deadlines, same resources, same work.
Does this sound impossible?
You'll learn about the missing link in the stress response and why it is so important. I'll teach you how you can defuse stress in your mind, body, and emotions both in the moment and as a pre-emptive intervention. Most importantly, you'll get to experience first-hand how quickly these techniques can work."
Event schedule:
10am - 10:20am: Mix, mingle, speaker setup
10:20am - 10:30 am: Welcome and intro

10:30 - 11:45 am: Our speaker STEPHENIE FARRELL on the topic of Beyond Stress Management: Cutting-Edge Tools to Break the Stress Response and put YOU back in control!
11:45 am - 12:00 pm: Q&A / group discussion on our topic
12pm - 1pm: Promo time (each attendee gets to tell us about herself and her work) and then break for general networking - use this time to mix, mingle and meet new connections! Build your network.
WANT MORE PROMO TIME?
A gift bag will be provided to each attendee to take home and enjoy. Have a small item your biz could contribute to the gift bags, OR a doorprize we can give away and promote you with? E mail Sara at least 3 days in advance at sara@strongandworthy.com
COST TO ATTEND
Meetup price is just $15 per person (to cover cost of venue, coffee / tea, and morning snacks). Lunch is NOT included in the ticket price so if you are staying for lunch, please be prepared to order off the menu and puchase your own. Alternatively, you can bring a lunch, too.
YOUR HOST FOR THIS EVENT:
Sara Hodge - Social and Digital Media strategist and Halton Women Networking group leader
OUR SPEAKER:
Stephenie Farrell, DSHom.,Med., Hons, CBP, MAAMET. Empowerment Coach, Wellness Expert, Internationally Accredited, Certified EFT Practitioner, Nationally Certified Emotional Success Coach and Certified Matrix Reimprinting Practitioner
BIO: "Hi, I'm Stephenie Farrell, and I help my clients create extraordinary, joy-filled lives. It's with great happiness that I see my them find joy in their work, relationships, and within themselves. As a coach, I take a holistic approach because my clients are human beings and they have emotions, thoughts & beliefs, a physical body, and a spirit. That is not it though; research has shown that there's another level that allows for more in-depth, faster and lasting results; this is the energetic level. I am specially trained to facilitate change at even this profound level. After years of working with people, I know it is not enough to only address their emotions, behaviors, mind, and spirit, but to create lasting change, it is essential to treat their energy system."
About Sara Hodge, Halton Networking Group leader:
Sara Hodge is a digital media entrepreneur who has been marketing in the digital space for almost 10 years. Sara has gained and leveraged her years of experience as a multi-website founder on various social platforms to create lucrative opportunities, grow networks and give back to her community through charity. Sara has worked on social marketing campaigns with popular brands such as P&G, KitchenAid, Hasbro and many more. She currently teaches online social media courses for entrepreneurs, hosts 1:1 and group social and digital media strategy sessions, attends (and leads) public speaking events, and hosts the Connect for Entrepreneurial Women international Facebook group where she offers daily tips and support to small biz owners around the world. Closer to home, Sara leads a large women's networking group in the Halton area: Halton Women Networking, serving all of Halton. She credits all of her connections, networking and business growth to social media and enjoys sharing her knowledge by helping others learn to do the same.
FAQs
What can I bring into the event?
Bring your business cards, plus something to record notes on from the workshop. If you require lunch while you are with us, please bring that as well, or lunch can be purchased from the cafe. Coffee, tea, muffins and pastries will be provided. DOOR PRIZES are always welcome but never required - if you would like to bring an item for a door prize, please let Sara know in advance by e mailing her at sara@strongandworthy.com
How can I contact the organizer with any questions?
Contact Sara Hodge at sara@strongandworthy.com
What's the refund policy?
Your ticket is refundable anytime within 24 hours of the event start time. Cancellations made 24 hours or less before the event starts will NOT be refunded, because the venue relies on our accurate head count in order to provide the food, coffee and tea, and we also use the attendee RSVP count to create an accurate number of gift bags.
Do I have to bring my printed ticket to the event?
No need to worry about that, we will have a list of the attendees handy.