Event Information
Location
TBA
Hamilton, ON L8P 4Y5
Canada
Description
Stay Ahead of the Competition,
Dial Like a Shark!
Your top 10 reasons why to invest in a Business Development Dispatch Consulting Workshop;

1. Strategic sales process development that will increase your revenue.
2. Discover new and improved marketability factors for your products and services.
3

. Proper auditing techniques so that leads don't slip through the cracks.
4. Conquer any fears about making cold calls with realtime training.
5. Personalized attention with an expert at your side.
6. Hands-on learning materials that will develop your critical, practical and higher level thinking.
7. Self discovery learning about the type of salesperson you are.
8. Private 1-on-1 or group sales training options available, facilitated at your home or office.
9. Business tax write off for training and development.
10. This is a cost effective micro-investment that will gain you huge results.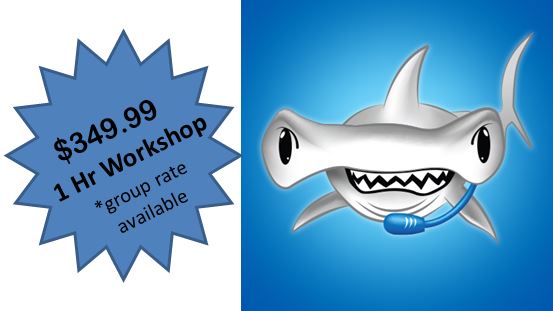 Date and Time
Location
TBA
Hamilton, ON L8P 4Y5
Canada