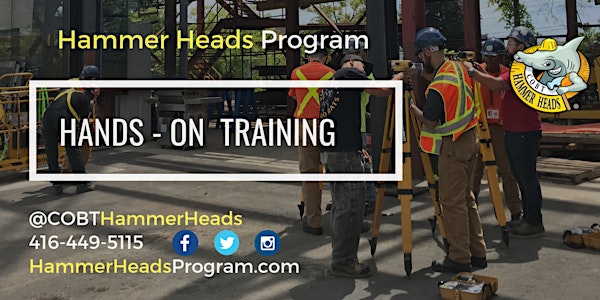 Hammer Heads Program Application Session - 2022/2023
Want a FREE program connecting you to a career in the construction trades? Hands-on training, Certifications, Soft Skills, Opportunities
About this event
Want a FREE program that connects you to a career in the trades?
Hammer Heads was created by the Central Ontario Building Trades (COBT) in 2009 to support under-resourced youth. The Hammer Heads Program is a 12 week boot camp style skill and employment-based training program within the construction industry. Successful applicants will receive the opportunity to be linked to a unionized trade and begin a registered apprenticeship career.
***APPLICATION SESSION DETAILS***
The application sessions are held virtually (online). An email will be sent with a link to a live ZOOM meeting on the day the session is scheduled to be held.
The Application Session is designed to give potential applicants a more detailed overview of the program.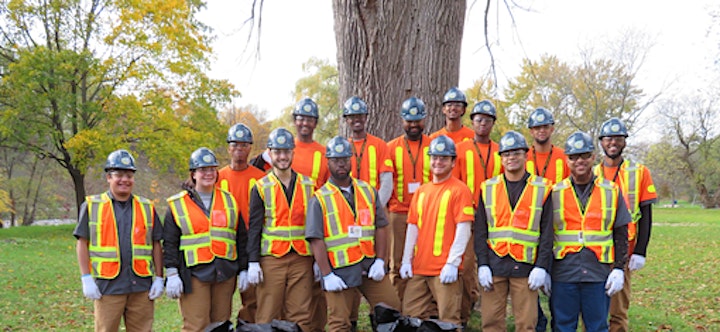 The program includes:
10 weeks of hands-on training
Industry-recognized certifications
A link to a unionized career in the Building Trades 
Access to a vast alumni network
1 year of post-graduate job support
Eligibility 
18-26 years old
From an under-resourced neighbourhood / struggling with barriers 
From the Greater Toronto Area 
Please submit your resume and high school transcript (Minimum Completion of grade 10 : math, english and science)
Please sign up online through the website
Please visit the Hammer Heads Website To Sign Up Online by completing the online application and attaching your resume and transcript.
FAQs
Can I choose which trade I will be connected with?
Hammer Heads is not a link to a specific trade and we will not accept applicants that are only interested in a specific trade. 
How can I contact the organizer with any questions?
Please call 416-449-5115 ext 226 with any questions. 
How is the application session being delivered ?
The application sessions will be held virtually online through zoom. The day of the session, an email link to a zoom meeting will be sent.
What can I do to prepare for the session ?
Visit the website and take a look at the about page and the media gallery.
Is there an age requirement flexible?
No, you MUST be between the age of 18-26. 
How successful is the Hammer Heads Program? 
The Hammer Heads Program has helped start over 520 registered apprenticeships for under-resourced youth.
What happens during the 12 week Program? 
Please refer to the video below for an overview of the program.