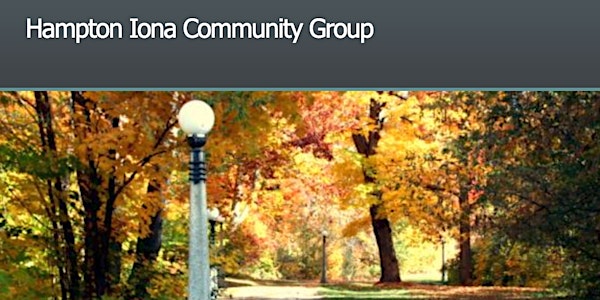 Hampton Iona Community Group - Annual General Meeting
Residents of Hampton-Iona are invited to attend our virtual Annual General Meeting. City Councillor Jeff Leiper will be our Guest Speaker.
About this event
The meeting will be held via Zoom - you will be able to attend via computer or phone. Attendees must register in advance to receive the details for how to participate in the meeting. Registered attendees will receive these instructions a couple of days prior to the meeting.
Agenda items include:
President's Report
Treasurer's Report
Election of Board Members and Officers
Approval of purchase of new snowblower for Iona Park Skating Rink
Hampton Iona is located in the Westboro area of Ottawa. Our boundaries are: the south side of Richmond Road to the north side of Carling between the east side of Tweedsmuir (odd numbers only) to Leighton Terrace/Brennan Avenue (both sides) on the east. All who live within our boundaries are members of our community group.