About this event
Fifteen years ago, on the eve of the 16th International AIDS Conference, the Grandmothers to Grandmothers Campaign was born.
At the time, the AIDS pandemic was threatening the very survival of communities in sub-Saharan Africa. Almost an entire generation of women and men were lost to AIDS, leaving millions of children without parents.
With limited resources and threats to their own human rights, grandmothers bravely stepped forward to raise their grandchildren.
That's where the Grandmothers to Grandmothers Campaign found its roots. Canadian grandmothers rallied, determined to raise funds and support for African women who were already doing so much.
Today there is much to celebrate: grandmothers are advocating for their rights, young people are becoming leaders, and over $40 million has been raised for the grandmothers movement.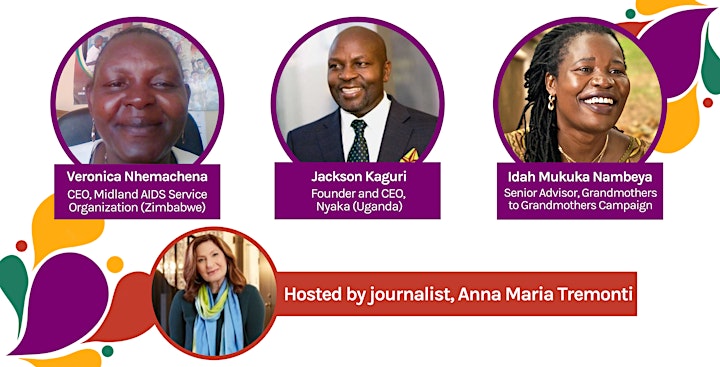 Join us at this online event to honour the legacy that grandmothers continue to build. Hear from leaders of the grandmothers movement about the progress they've made in restoring long-term well-being to their communities, and learn what bold steps they are taking to ensure a strong future.
Organizer of Hand in Hand: Celebrating 15 Years of the Grandmothers Campaign
The Stephen Lewis Foundation (SLF) works with community-level organizations which are turning the tide of HIV and AIDS in Africa by providing care and support to women, orphaned children, grandmothers, LGBTIQ communities, and people living with HIV and AIDS. Since 2003, we have funded more than 1,800 initiatives, partnering with more than 330 community-based organizations in the 15 African countries hardest hit by the pandemic.