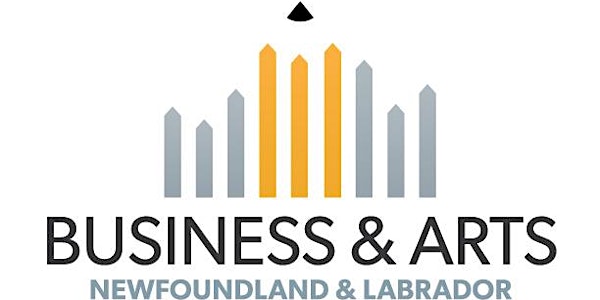 Handling Personal Information Bootcamp - Fundraising for the Arts
When and where
Location
Foran / Greene Room - St. John's City Hall ST. JOHN'S, Newfoundland and Labrador Canada
Refund Policy
Contact the organizer to request a refund.
Description
Does your organization acquire, organize, store or retrieve personal information? In this workshop we will review the Personal Information Protection and Electronic Documents Act, and the Privacy Act and outline what your organization should be doing to ensure compliance. We will examine case studies, and provide examples of best practices your organization can apply and implement to protect privacy. Followed by Q&A.
While this workshop will be aimed to artists, interested members of the general public are welcome to attend.
---
Facilitator
Melissa Royle is an Associate Lawyer with the firm Benson Buffett and has a practice focussing in the areas of civil litigation and commercial law. She has experience in a number of specific areas including contract interpretation and dispute resolution, real estate, employment law, and privacy/access to information law.
Melissa actively serves on committees of the Canadian Bar Association and the St. John's Board of Trade, and volunteers with fundraising efforts of numerous community organizations including the Newfoundland Symphony Orchestra and Perchance Theatre. She also provides frequent political and current affair commentaries and is a political panelist for CBC Radio's St. John's Morning Show.
Facilitator
Megan Sheppard is an Associate Lawyer at Benson Buffett. Her primary areas of practice include civil litigation and commercial law. Megan has experience representing clients on a broad range of litigation matters, particularly in the insurance and natural resource sectors.
Megan has appeared before the Supreme Court of Newfoundland and Labrador (Trial Division) and the Provincial Court of Newfoundland and Labrador (Small Claims Division). Prior to joining the firm, Megan served in an advisory role to a Minister in the Government of Newfoundland and Labrador. Megan was admitted to the Newfoundland and Labrador Bar in 2015. She is a graduate of the University of New Brunswick's Faculty of Law where she represented the Faculty as one of four members of the 2013 Gale Cup Moot team, Canada's premier bilingual law school mooting competition. During her law school studies, Megan completed an international law exchange at Aarhus University in Denmark. She also holds a Bachelor of Arts in Political Science from Memorial University.
---
Special thanks to the Law Foundation of Newfoundland and Labrador, and to Melissa Royle and Megan Sheppard of Benson Buffett for contributing time and services in support of local arts.
Business & Arts NL would like to acknowledge the City of St. John's and Atlantic Canada Opportunities Agency. Thank you for your support!