Description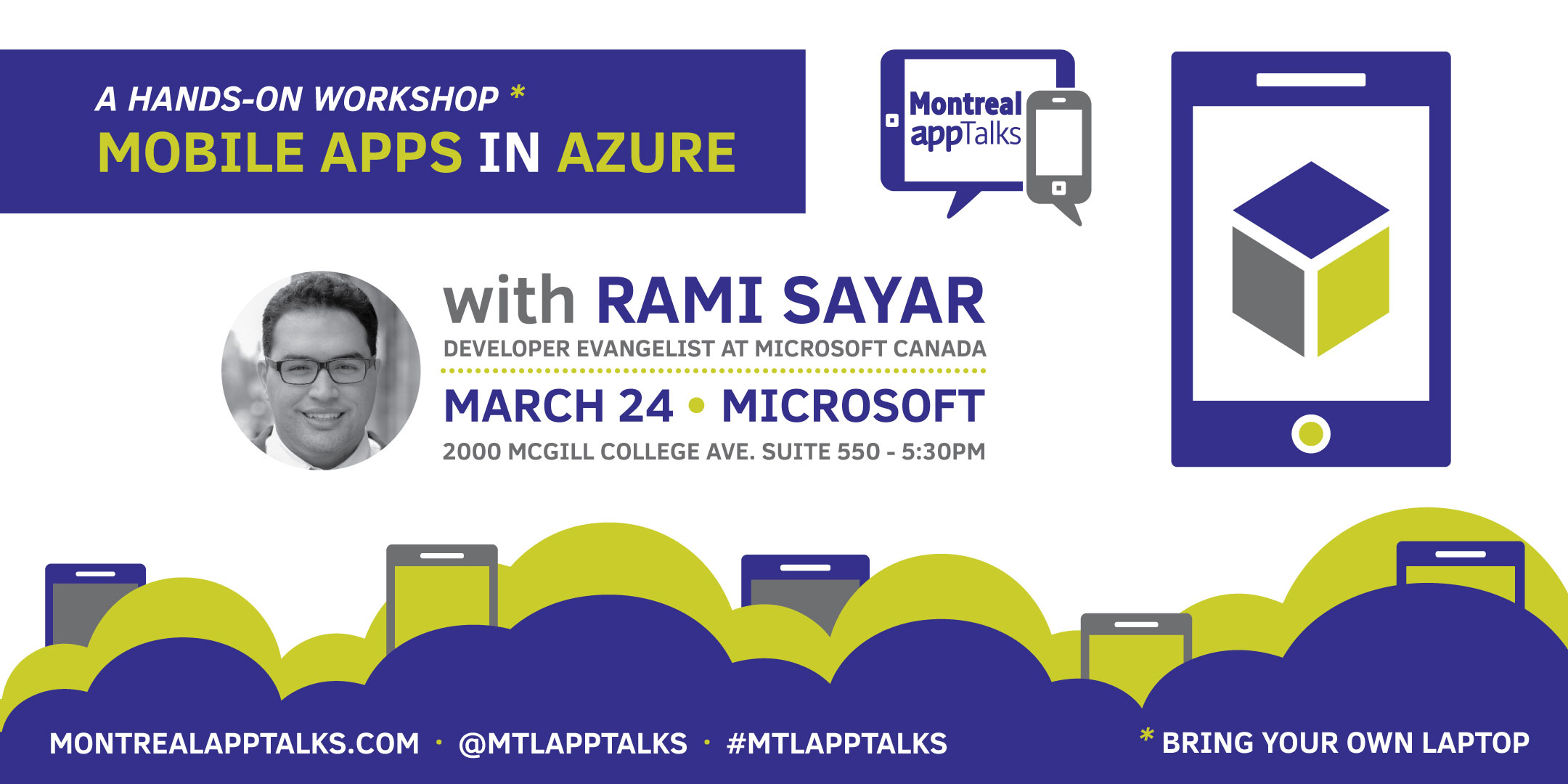 Mobile Apps in Azure App Service offer a highly scalable, globally available mobile application development platform for developers that brings a rich set of capabilities to mobile apps. Mobile Apps help you build native and cross platform iOS, Android, Windows 10 apps, connect to your enterprise systems, connect to SaaS APIs easily, build offline-ready apps with sync and push Notifications to millions in seconds. In this lab, you will create an App Service API app, deploy it to the Azure cloud, and consume the API app from an Android app.
This workshop is intended for mid-level developers who already know how to develop iOS or Android apps and have an IDE running on their laptop. This is a Bring Your Own Laptop type of event.
Join us on March 24th @ 5:30pm for a hands-on workshop on Azure's Mobile Apps, delivered by Rami Sayar - Developer Evangelist at Microsoft Canada.
Agenda
5:30pm - Networking opening
6:00pm - 45 min Workshop
6:45pm - 15 min Q&A
7:00pm - Networking
8:00pm - Closing
About our Speaker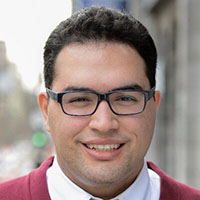 Rami Sayar is a technologist passionate about the intersection of art, design and the web. For the past 5 years, he has been experimenting with the bleeding edge of emerging technologies, determined to find use for them in everyday life. In his current role as a Developer Evangelist for Microsoft Canada in Montreal, Rami covers technical areas such as open source technologies, open data and cloud computing, as well as growth hacking and marketing. He is a frequent international speaker and has spoken at prestigious conferences such as FITC, ConFoo, DroidCon, CUSEC, KWS and TEDx at HEC Montreal. Rami is prevented from sleeping by his curiosity for experimentation, his insistence on shipping high quality code and helping startups survive the grind.
Twitter | LinkedIn | ramisayar.com