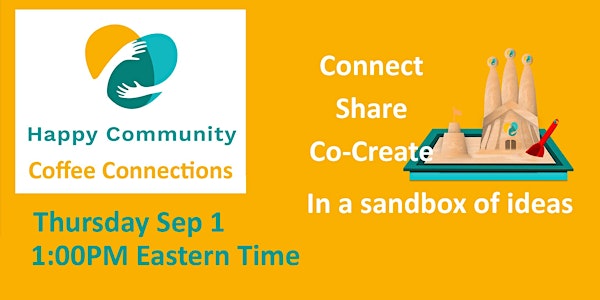 Happy Community Coffee Connections Sep 1 2022
An online Zoom discussion of all things community - always inspires
About this event
Do you want to connect with other Community Builders?
Are you a community builder or want to be and want to share ideas with other community builders?
On Happy Community Coffee Connections, community builders from around the world discuss their challenges and how to solve them. They connect with each other and share ideas. And some of these connections result in collaborations and long lasting relationships.
Typical conversations?
We have had inspiring conversations about almost every aspect of community:
Attracting volunteers
Addressing loneliness
Indigenous communities
Making projects successful
Engaging community
When the naysayers speak out
And many more. Bring your burning questions to the conversation.
This conversation is for you, and is an open dialogue
Join the discussion :
• Share your ideas and hear ideas from others
• Learn from experts
• Meet like-minded people
• Find resources
• Enjoy the Good will of others
Be part of a community wanting something better for our communities.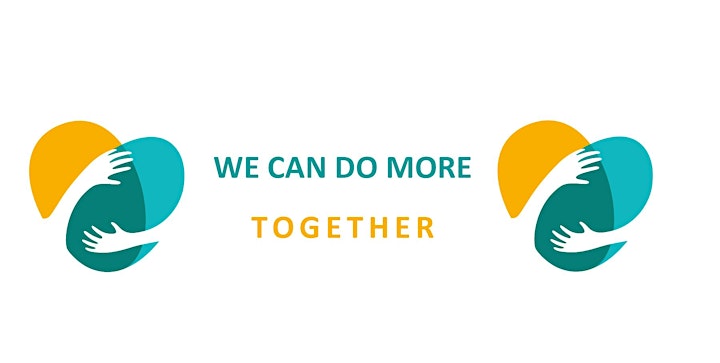 A gift for you
The Secret to Recruiting Volunteers
When you register for the Happy Community Coffee Connections - we will send you a free gift of our booklet;
The Secret to Recruiting Volunteers.
We have proved that recruiting volunteers can be easy - For example, we recruited 700 volunteers in the small town of Windsor NS (Population 15,000) and we recruited 45 volunteers in the village of Ellershouse (Population 450)
and we show you how in this free booklet.
Once you register, we will send the booklet to you free shortly after September 1
What happens at coffee Connections
People from across Canada and around the world meet once a month on zoom to build new relationships, share ideas and find support. Whether your interest is your local neighborhood, or are a professional community developer - there is a place for you in the coffee connections.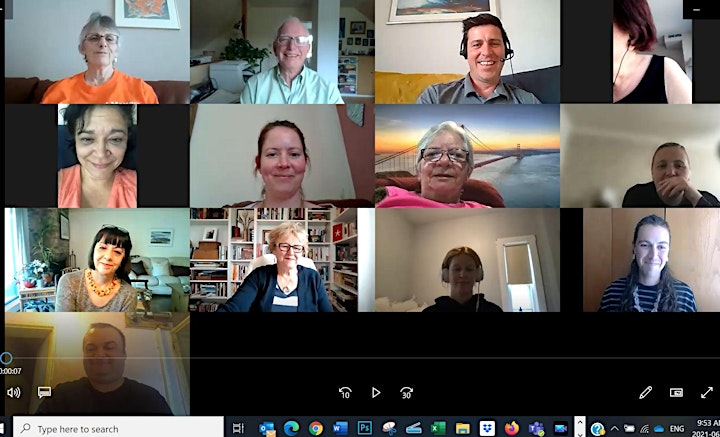 Why should I be part of the Coffee Connections?
Your thoughts are important to shaping how we will rebuild our communities . You will be inspired with possibility and make connections with others who care deeply about their community and neighborhood. You will meet other professionals with deep experience in community building.
If you want more for your community and neighbors, this is a great place to experience what is possible.
Who are Happy Community Builders
Happy Community Builders connect, share and co-create in a sandbox of ideas. It is a platform rich in people, ideas and resources. Happy Community Builders seek to be more effective today while developing new thinking about what is possible tomorrow.
Learn more at https://happycommunitybuilders.com
What can I expect by being part of the Happy Community Discussion?
Find Support • Meet like minded people •Be Inspired • Belong• Share Ideas• Make Important Connections •Enjoy a few laughs along the way
Be part of the Happy Community Coffee Connections
You will be part of dynamic and interesting conversations. Your voice will be heard and you can hear the thoughts of others who share your experience. You will be stimulated with ideas, learn what is possible, and be inspired by others.
Register now.
There is no cost,. It's fun, It's exciting and it's important.
NOTE - Check your Time Zone
2:00 PM Atlantic Time is the same as
1:00 PM Eastern Time
12 Noon Central Time
11:00 AM Mountain Time
10:00 AM Pacific Time
5:00PM GMT