Event Information
Refund Policy
Refunds up to 7 days before event
Eventbrite's fee is nonrefundable.
Do you have an idea for your community? How do you make your idea work during Covid? The Happy Community Kickstart will show you how
About this Event
Your Idea is Important
Getting your community ideas off the ground can seem overwhelming. Yet your ideas are important. They have the potential to bring your community together, engage your fellow citizens and develop a stronger community spirit.
The Happy Community Kickstart Workshop takes you from overwhelmed to "This is doable". It leads you step by step from idea to reality.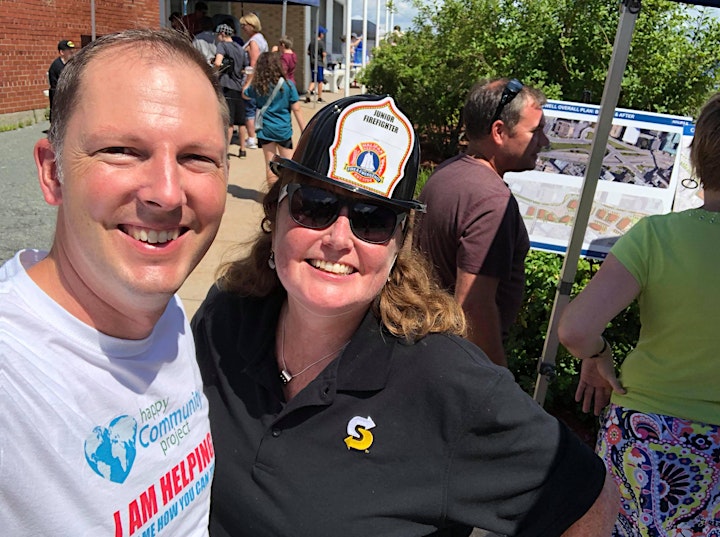 What you will learn
Do you have an idea for a community project? How can you get your idea off the ground, even during a pandemic? How can you inspire your community to support your idea? The Happy Community Kickstart Workshop will show you how.
Barry Braun, internationally recognized community coach will guide you on how to make a difference in your community.
You will learn how to get your project idea off the ground and inspire your community to be more socially connected and caring for each other. It will take you through 3 one hour zoom workshop sessions, each session taking you on a pathway of success for your project goals.
Day 1
Learn 5 Steps to successfully making a difference
Clarify What Difference you want for your community
Day 2
Create the 'How' and 'Why' your project will succeed
Inspire your community to action using a simple tool
Day 3
Build the Right Team to share the workload
Take Action! Make a Difference that matters
This is a practical hands on workshop. After each session, you will be given a practical exercise that will move your project towards success. And then you will receive personal coaching feedback that will make what you are doing even more successful.
Who should take this workshop
The Happy Community Kickstart workshops are for people who understand that strong communities are the foundation of thriving societies and who want to be part of building a stronger community. The workshops are for people who have an important community project idea they want to get off the ground.
Community Champions should take this workshop
3 Reasons Why people never get their ideas up and running
I don't have the time
If you have 2 hours a week to commit to your project - we will show you how to make it a success.
I don't have the skills
We are there with you every step of the way. Your success is our success.
I don't have the resources
We help people find the resources for their project ideas. Whether its planting trees in Uganda, building a park or developing a Farmers Market, we are there for your success.
Our Commitment
We are committed to making communities like yours more socially connected, belonging and caring. We believe our children's and their children's future depends on strong, resilient wellbeing communities. We know that the way to do this is when community citizens create projects that bring the community together, across its full diversity.
We are committed to helping you make your project idea a success, because it makes our world a more hopeful place.
Who is Barry Braun
Barry is the founder of the Happy Community Project. He has been coaching and training leaders across North America since 1995 and was one of Canada's first Executive coaches. Barry has enabled hundreds of people to make their community have greater mental, social and economic wellbeing.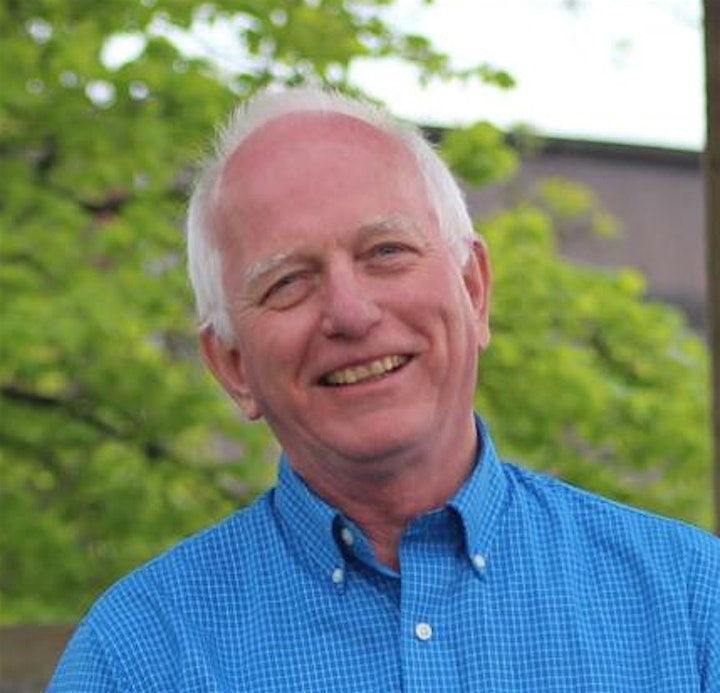 Examples of projects we have enabled Community Champions to Create
Farmers Market, Community Gardens, Community Farm, Makers Space, Movies in the Park, Tree Planting, Build a Park, Community Breakfast, Community Potluck, Bicycle Trails, Neighbourhood Cleanup, Youth Engagement, Little Library, Corn Boil Challenge, Senior Engagement
10 Reasons to take the Kickstart Workshop
1. Your community wants you to make a difference.
2. Make new connections with like minded people.
3. Share ideas and learn from others.
4. Fulfill your own dreams.
5. Your community needs your ideas in action.
6. Develop a team and work together!
7. You set your own objectives
8. Develop confidence, skills and resource for success.
9. Take action!
10. Learn from the best. We have been recognized internationally for exceptional results.
Why Now?
Covid is coming to an end. Develop the skills now, recuit your team and start planning so that when Covid is over, you can put your ideas into action.
And many ideas can start now. Ellershouse built a park during Covid and Herbert initiated tree planting during Covid.
The time to start is now.
What Others Say.
"What I find most amazing about the HCP is the thoroughness of the program and the ease of which it can be implemented, as well as the support offered. " Wendy Robinson
"The Happy Community Project has encouraged a lot of people in our community to get involved and to make things happen. I see a big difference." Mayor Allen, Windsor NS
"The Happy Community Project has changed our community! We care, we rally and we support each other again. HCP guide you through, teaching you the skills sets and problem solving solutions on making your project work! With out them, there wouldn't be a Community Park in The Village of Ellershouse. " Jennifer Whynot
"It is with great Joy and enthusiasm that we extend our appreciation to Braun Barry with his entire team for the love and support to ONE VILLAGE UGANDA organization through team building, system management, resource mobilization, linkages and connection." Herbert - Founder of One Village Uganda
Date and Time
Location
Refund Policy
Refunds up to 7 days before event
Eventbrite's fee is nonrefundable.