Happy Melly Exploration Day

Wednesday, 19 October 2016 from 10:00 AM to 7:00 PM (EDT)
Event Details
Join us for the FIRST in-person event from the Happy Melly virtual community! A day of inspiring talks and practical exercises designed to help you build a happy and engaged organization.

Happy Melly is a global business network of individuals and small businesses dedicated to making happiness at work a reality. We are an exclusive network of more than 300 members focused on fostering a professional community dedicated to this shared goal of global job satisfaction.
Happy Melly is an online social network with blogs, podcasts, events, books and other media and exclusive content that helps increase employee engagement.
Who's Speaking: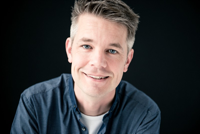 Jurgen Appelo, CEO Happy Melly
Jurgen is the CEO of Happy Melly, Creator of Management 3.0, author of Management 3.0, #Workout, and Managing for Happiness (which is being coached in over 80 countries) and recent TEDx headliner. He is also listed on Inc.com's Top 50 Leadership Innovators list, as well as their Top 50 Management Thinkers list.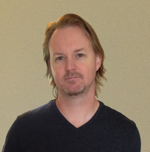 Jason Little, Author of Lean Change Management
Jason is an Agile Coach, international speaker, and author of Lean Change Management. Jason is a Happy Melly Funder, and has been running workshops and speaking all over the world in order to help organizations better equip themselves to thrive in a world of global disruption.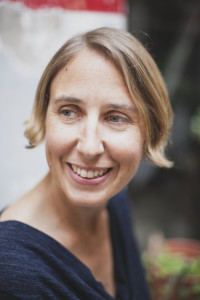 Lisette Sutherland, Author of Collaboration Superpowers
Lisette is a specialist in creating online collaborative communities with over 10 years experience with web-based collaboration tools and online community management. Lisette recently co-authored "Engagement Management: A Step-by-Step Guide to Building a Thriving Social Network" and helped over 40 organizations and businesses setup and run online communities. She is now working on a new book about remote collaboration.
Format for the Day
There will be 3 short, inspirationally awesome talks (think TED but better) and 3 workshops. Jurgen will close the day with a keynote and then we'll move onto drinks and dinner, which is all included in the registration.
What You'll Get
A copy of Managing for Happiness by Jurgen Appelo and Lean Change Management by Jason Little.
Happy Melly Exploration Day is brought to you by the brains behind Spark the Change Toronto. If you liked Spark, you'll LOVE this!
Location
Yep - we're bringing you out to the wilds of Kitchener for this awesome day! When you see this space AND get to tour Communitech, you'll understand why it's worth the drive to KW.
151 Charles Street West, Kitchener, ON N2G 1H6
When & Where

Communitech - Tannery Event Centre
151 Charles St W
Kitchener, Ontario N2G 1H6
Canada

Wednesday, 19 October 2016 from 10:00 AM to 7:00 PM (EDT)
Add to my calendar