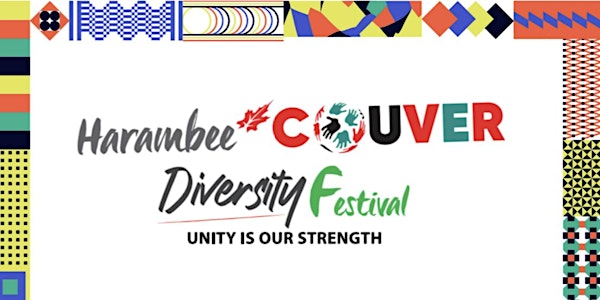 Harambeecouver 2022
Harambeecouver Diversity and Reconciliation Festival is a showcase that aims to promote & celebrate the rich diverse cultures around us
When and where
Location
Thornton Park Main st national ave Vancouver, BC V6A Canada
About this event
Harambee is a Swahili word and slogan that means pulling together or working together. Loosely translated, it means unity. A popular slogan in East African, it came to represent a call of action or a development strategy where people supplemented government efforts through voluntary and personal contributions.
The act of coming together is also present in the Bantu word "Ububtu". It is part of the Zulu phrase "Umuntu ngumuntu ngabantu; Omundu Khu Mundu", which means "a person is a person through other people; I am, because you are".
With the goal of reconciliation and unification, Harambecouver started in 2017 as a Multicultural, Diversity and Reconciliation Parade. It was billed as "Vancouver's first multicultural parade" in Canada. We hope to continue this tradition annually and we hope to have you join us at our festivals.
www.harambeecouvercup.ca
www.harambeecouverfest.ca
www.harambeecouverrun.ca