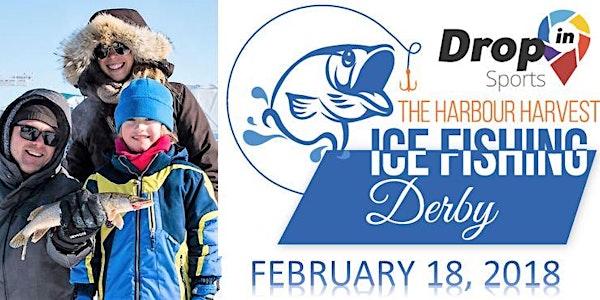 Harbour Harvest 2018
When and where
Location
Nepean Sailing Club - The Harbour 3259 Carling Avenue Ottawa, ON Ottawa, ON K2H 1A6 Canada
Refund Policy
Refunds up to 7 days before event
Description
The Harbour Harvest - Family Ice Fishing Derby and Brunch
The Harbour Harvest is a family and rookie friendly Ice Fishing tournament
Features:
a delicious brunch in the Harbour View Hall at the Galley Restaurant in the Nepean Sail Club in Ottawa!

No fishing license is required! We are an official OFFE event!

Holes drilled for you, and equipment available on site for anyone who doesnt own their own. See the option to select a Harbour Harvest Kit at check out. We will also have some bait and lures (or bring your own).
Prizes/Cash:
$300+ Trophy for 1st place (Longest live fish),
$200 for person with most species caught (if a tie, we will use total length of fish - must be alive and only one of each species will qualify - ie. you can't use two pikes). Species that qualify include Pike, Walleye, Perch, Catfish, Crappie, Sunfish (Ontario Fishing Regulations page 88). Only fish caught in the Harbour of the Nepean Sailing Club between 8:00am and 3:30pm will qualify. Must have at least two species to qualify - you cannot share or pass on your fish to help them win, they must be your own catch. If no one wins, the money will go to the charity.

- Every registered/paid participant will receive a ticket for door prizes (presented at 3:30pm alond with trophies)
It's better to buy your ticket online - however you can just show up anytime between 8am and 3pm to pay at the door. Price goes up by $5 at the door for hole registrations and Harbour Harvest Kits (from $20 to $25).
How it works:
Check in opens at 7:30am at the main entrance of the Nepean Sailing Club. Starts officially at 8:00am (you can arrive anytime before 3:00pm)
This year we will be spread out throughout the harbour - sites will be marked by dock/slip numbers. This year we are trying a new system of "reserving your spot". Venue map may vary slitghtly from actual layout.
If you need gear you can add a fully rigged up "Harbour Harvest kit*" for $20 to your shopping cart before checking out (note that if you return the kit at the end of the event in good working order, we will give you a $10.00 gift card for Bridgehead or Canadian Tire or Cabela's (to be confirmed), or you can decide to keep the kit for yourself).
Organizers will drill your hole (max 2 per registration). Limit is two lines/holes per angler - only one line in allowed per hole.
We will abide by the Ontario Fishing Regulations

$1 each "additional" minnow or worm (limited quantities available)
You are welcome to bring your own gear/bait and drill your own holes if you have the equipment.
Experts will be roaming to help with set up and advice (and creature handling if you wish).
NEW! The "Harbour Harvest Kit" will include:
A bucket (can be a seat, but mainly used for gear/fish)
Two rigged up tip-ups (rods) with two options - a lure or hook with bait (minnow or worm).
Some other surprises/treats will be included!
Come for the entire day, or just drop in for a bite or two!
Trophies presented at 3:30pm.
About the charity:
The 2018 Charity will be "Children at Risk" - they plan on using the funds for their much needed summer camps. The registered charity provides services in the Greater Ottawa area to families with children diagnosed within the Autism Spectrum Disorders. These children are "at risk" of not developing to their full potential if they do not receive early intensive intervention implemented skillfully and diligently. By developing a child's skills to overcome behavioural, communication and social problems at the onset, they stand to achieve their full potential. This will enhance family life and community participation.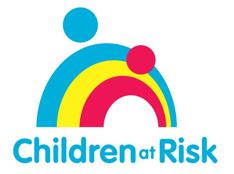 FAQs:
I can't attend, how can I still support you or get in on the fun?
If you or your friends can't make it to the event, try these ideas...
Share - spread the word
DONATE OPTION A: Mail a cheque to Drop in Sports - every $20 donated will open up 2 spots for a child to participate at no cost. We will work with local community groups and charities to get them engaged and fishing)
DONATE OPTION B: Direct Donations for the charity "Children at Risk" will all receive a Charitable Tax Receipt
I've never been ice fishing before. Can I still participate?
Absolutely! We'll get you set up and show you how it's done!
If I want to go ice fishing with a friend, do we each need to buy a ticket?
No, if you would like to share a fishing hole and equipment you only need to purchase one individual angler ticket. Having your own hole is more fun though :)
What do I bring?
waterproof boots!
Please remember to dress warm and feel free to bring lawn chairs and outdoor friendly snacks. The Galley is a restaurant and for health code reasons no outside food or drinks will be allowed inside.
Bring your own gear if you got it.
a camping or portable chair
CASH for the AUCTION and other 50/50 draw
$5 for unlimited hot chocolate!
Where can I park for the event?
There is free parking available on-site at the Nepean Sailing Club.
Can I get there by Bus?
Yes, try OC Transpo route 152, or get to Bayshore and walk 14 min.
Will food and drinks be available for purchase?
The Bar and Galley at the Nepean Sailing Club will be open to participants all day after 10:30am. Ticket options get you a delicious brunch and a bracelet that gives you access to unlimited coffee and hot chocolate until 2:30pm.
Unlimited hot chocolate and coffee available for $5 on site!
Can I hang out in the Galley restaurant all day?
Not really, please avoid staying indoors - get outside and jig, jig, jig. Of course you can go in and out as you please to warm up as needed, just dont fall asleep on those cozy couches by the fire place :)
What time does it start?
We will start on site registrations at 7:30am. However the event starts officially at 8:00am
Will we catch fish?
If you always caught fish, they would not have called it fishing, it would have been called "catching". Ideally we all get some action :)
Side activities (weather depending) may take place - such as Ice soccer, Ice Volleyball, tug of war, and kin-ball, and possibly even a "pull your spouse" or family tobaggan challenge.
Fun Fact: Our champ from 2016 made it to the from page of the Ottawa West Metro Newspaper! This was on a -35C cold cold day!
Are there ID or minimum age requirements to enter the event?
Can I be a SPONSOR or be a bigger supporter of this event and its participants?
Yes! Contact us and we can find a package that works for you and your goals! Lets talk SOON! Dan@dropinsports.ca
What's the refund policy?
If the event does not happen due to severe weather or other uncontrollable factors, ticket sales will be refunded (except for donations to the charity - we thank you for those. A random draw will take place live of Facebook Live for 50/50 ticket sales either way, so no refund on those ticket items)
Do I have to bring my printed ticket to the event?