Hard Core Logo | Mean Girls Double Header
Presented by Sookrams Brewery
Hard Core Logo | Mean Girls Double Header
Presented by Sookrams Brewery
Event Information
Location
The Park Theatre
698 Osborne Street
Winnipeg, MB R3L 2B9
Canada
Sookrams Brewing Presents
About this event
🎥 🍺 Movies & Beer 🍺 🎥
Sookram's Brewing Presents Park Theatre Movie Night!
After a couple delay's it will finally be happening and now it is a DOUBLE FEATURE.
Two of our favourite things at one of our favourite venues! Some of you may already know that we might be a couple of film nerds here at Sookram's. Well we're partnering with the @parktheatre for their monthly movie night in 2022 and helping them curate the movie list for the whole year! We are definitely excited about this.
Every movie night we will have a specially brewed Sookram's beer named after the movie you're going to see and each ticket will not only get you into the show but also your first pint of the Sookram's beer on tap that evening.
The first double feature: Hard Core Logo & Mean Girls.
Hard Core Logo: Bruce Macdonald follows punk bank Hard Core Logo on a harrowing last-gasp reunion tour throughout Western Canada. As magnetic lead-singer Joe Dick holds the whole magilla together through sheer force of will, all the tensions and pitfalls of life on the road come bubbling to the surface.
Mean Girls: Naïve teenage girl, Cady Heron (Lindsay Lohan), navigates her way through the social hierarchy of a modern high school after years of her parents homeschooling her while conducting research in Africa. Cady gets a quick primer on the cruel, tacit laws of popularity that divide her fellow students into tightly knit cliques.
When: at Park Theatre March 24, 2022. Doors at 7 pm. Hard Core Logo at 8 pm. Mean Girls at 9:45 pm.
Tickets are available at Park Theatre and Eventbrite.ca. Every admission includes a specially brewed 16oz pour from Sookram's Brewing.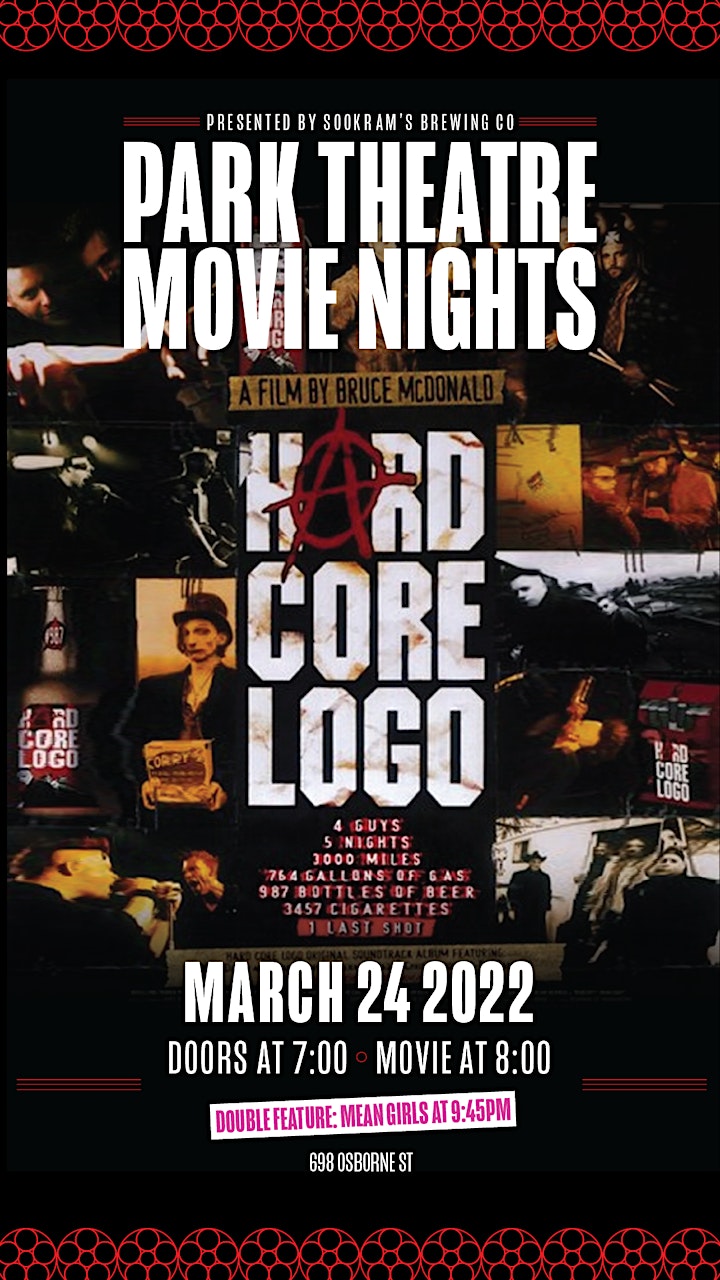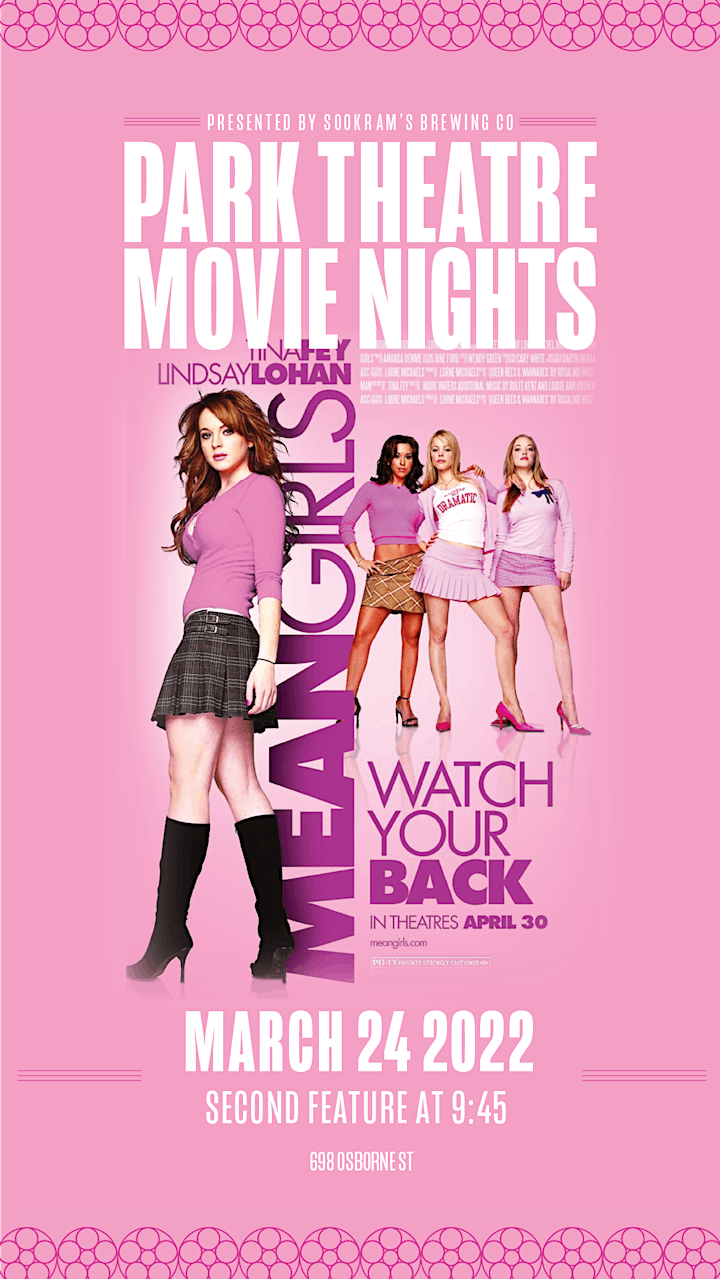 Date and time
Location
The Park Theatre
698 Osborne Street
Winnipeg, MB R3L 2B9
Canada
Refund policy