Harnessing the power of self-interest for collective impact - MaRS Global L...
Description
What role does self-interest play in our quest for solutions to complex social challenges? The word "self-interest" is virtually taboo in the social change community. However, understanding self-interest, as well as what motivates us as people and what leads others to act, is the key to shifting culture and systems.
Tonya Surman, the founding CEO of the Centre for Social Innovation (CSI), has been thinking about the force of self-interest for some time. She has spent time with a community collective dreaming up a model to ban the use of bisphenol A, a chemical used primarily in the production of plastics and food containers. She has thought about how she and others created co-working spaces as they saw classic work roles shifting, and about how she proposed the creation of a community bond to pay for a new CSI building in Toronto's Annex neighbourhood.
Tonya is certain that self-interest played a role in all of these movements, and yet these projects created great social value nonetheless. Let's understand the role that self-impact plays and how we can harness its power for collective impact.
Speaker: Tonya Surman
Tonya Surman is a social entrepreneur, community animator and network choreographer with a passion for bringing life to world-changing projects. She is the founding CEO of the Centre for Social Innovation (CSI), an organization that catalyzes and supports social innovation in Toronto, New York City and around the world. It creates community workspaces, incubates emerging social enterprises and develops new models and methods with world-changing potential.
Tonya has been creating and leading social ventures since 1987. Prior to founding the CSI, Tonya was the founding director of the Canadian Partnership for Children's Health and Environment, whose work, in part, led to a new legislative framework to manage chemicals and the banning of bisphenol A in baby bottles. She co-founded and chaired the Ontario Nonprofit Network, an organization that serves 40,000 non-profits. She was also a founding trustee in the Toronto Awesome Foundation, an organization that distributes monthly $1,000 grants to fund local projects. She has been a leader within the Ontario Social Economy Roundtable and the Social Enterprise Council of Canada.
In 2009, Tonya was elected for an Ashoka Fellowship, the highest global recognition in social entrepreneurship. She has also been recognized for her leadership by the Social Finance Forum, as well as by the Canadian New Media Awards, the Toronto Foundation and the Canadian Urban Institute, which awarded the CSI its City Innovation Award in 2009. In 2014, she was awarded the Socialight Entrepreneur of the Year Award.
In her spare time, Tonya works on the urban farm she is building on her roof. She also hosts outdoor movie nights and street parties with her husband and two boys in their High Park neighbourhood.
Moderator: Catherine Porter
Catherine Porter is a social justice columnist at the Star. She writes about everything from climate change, women's rights, poverty, mental illness, international development and community activism. She has won two National Newspaper Awards for her work.
In her private life, she is a community builder and social innovator. She helped start a farmers' market and a pop-up shop project to revitalize a moribund strip of the Danforth with the other members of the Danforth East Community Association.
Since she was sent to Haiti to cover the earthquake for the Toronto Star in 2010, she has funded – with money sent by her readers -- the education of more than 300 students there. In January, she returned to Haiti for her 20th time.
In collaboration with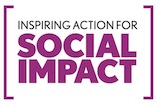 Organizer of Harnessing the power of self-interest for collective impact - MaRS Global Leadership
MaRS Discovery District (@MaRSDD) is North America's largest urban innovation hub. A registered non-profit, MaRS supports high-growth startups and scale-ups tackling key issues in the health, cleantech, fintech and other sectors. In addition, MaRS convenes all members of the tech ecosystem to drive breakthrough discoveries, grow the economy and make an impact by solving real problems for real people — in Canada and around the world.