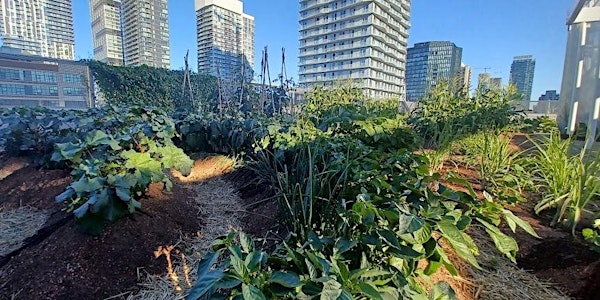 Harvest Collective & Learning Circle - a Black Food Sovereignty Initiative
SEPTEMBER'S SESSION: Seed Saving (rescheduled from last week)
When and where
Location
Toronto Metropolitan University (formerly Ryerson University), George Vari Engineering and Computing Centre, ENG 245 Church Street Toronto, ON M5B 1Z4 Canada
About this event
"More than a bag of food..."
Join us for this FREE immersive monthly series, and this month...we have another exciting session planned for YOU...
*** PLEASE ARRIVE ONTIME - 1:00PM!***
WHAT TO EXPECT
1:15pm - Tour #1...guided tour of the beautiful DCC food sovereignty rooftop farm
2:00pm - Workshop...SEED SAVING with Peachtree and its relationship to food literacy, food justice, environmental stewardship, and community healing
3:30pm - Tour #2...guided tour of the amazing ENG production rooftop farm
BONUS!
Everyone gets to take home a free bag of freshly harvested produce and this month's workshop project!
All summer, it has been our pleasure to welcome Black youth, students, and other community members to the Urban Farm to participate in afternoons filled with fun and learning! During our afternoon together, we will take a tour of both rooftop farms, share in a conversation with a special visitor, and get our hands in the dirt during an experiential learning workshop.
The program is focused on knowledge mobilization around topics such as, Black food history, food and climate justice, environmental stewardship and engagement through food production. Food literacy is also a key focus, where participants will learn about the connections between nutrition and food, physical health and mental well-being while fostering a meaningful sense of belonging and community healing.
THIS MONTH'S SPECIAL GUEST
Nicole Austin, the Black-led Programs Coordinator at the Farm, is very pleased that we will be joined by seed saver and food justice advocate extraordinaire, Peachtree...
Andrea Boucaud, known to many as "PEACHTREE," is an advocate for and supporter within the grassroots organizing and community development spaces. She is a well-known cannabis advocate in Toronto and supports the use of this plant to support a healthy lifestyle. She has worked within the community development and arts spaces for over 20 years in many roles, including small business creation, advocacy, and social justice, all while maintaining her passion for fashion. Peachtree advocates for all things "GREEN," focusing on beekeeping, seed saving, community gardens, farmers markets, green employment, herbal medicines and all ways food and land intersects with equity and representation of Black communities.
Peachtree works to support many organizing spaces both locally and internationally. These spaces include Black Creek Community Farm, Black Food Sovereignty Toronto, Toronto Food Policy Council, Frontline Books (Chicago, Trinidad) and the newly created Sprouting Liberation Seed saving gathering and Ecosystem. She is the current secretary and Omega stool of the Agriculture Committee for The Association of Rastafari Creatives. Last but not least, she is the co-creator of the National Black Farmer Fund and Resource Network.
Peachtree is a grower of all things with a seed and a creator of plant-based herbal wellness medicines.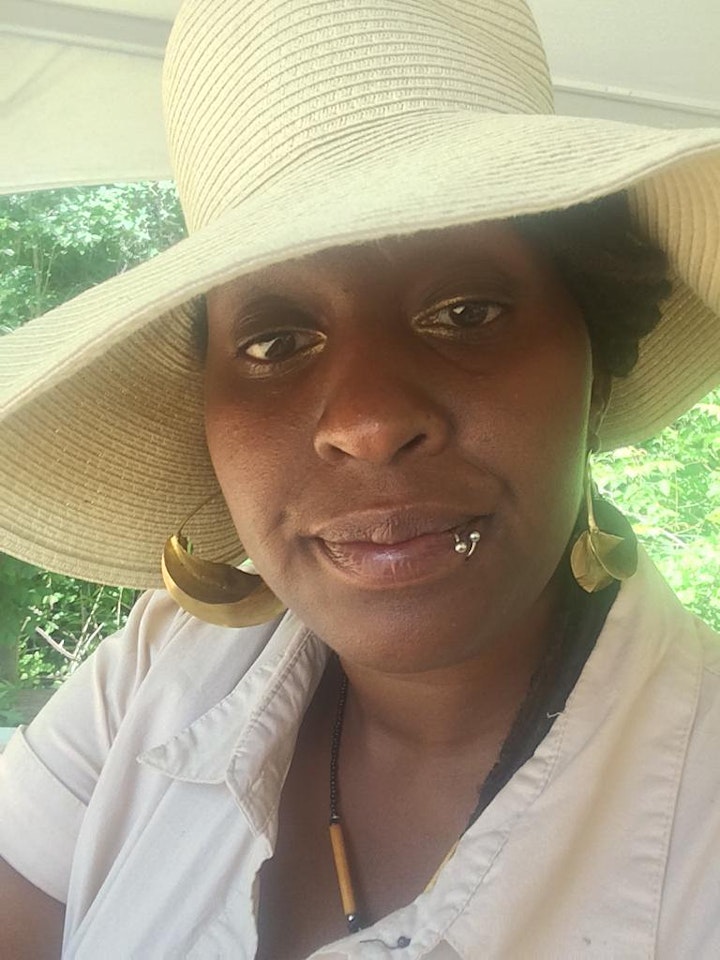 COLLABORATIVE LEARNING...
We prioritize youth and students of all ages who self-identify as Black (African, Caribbean and Black of African descent), and Indigenous folks are always welcome, as well. In addition, we also welcome other allies of this work who would appreciate learning more about Black Food Sovereignty and sustainable agriculture, in an inclusive, collaborative space. Participants are welcome to register for individual sessions although return visitors are always welcome! Bring a friend!
Check out the Farm's website and Instagram for many other opportunities to get involved!
Contacts:
For questions or inquiries please email: urbanfarm@ryerson.ca
Harvest Collective & Learn Circle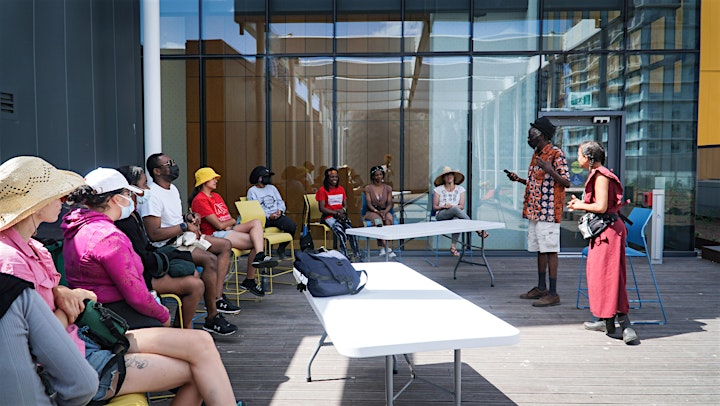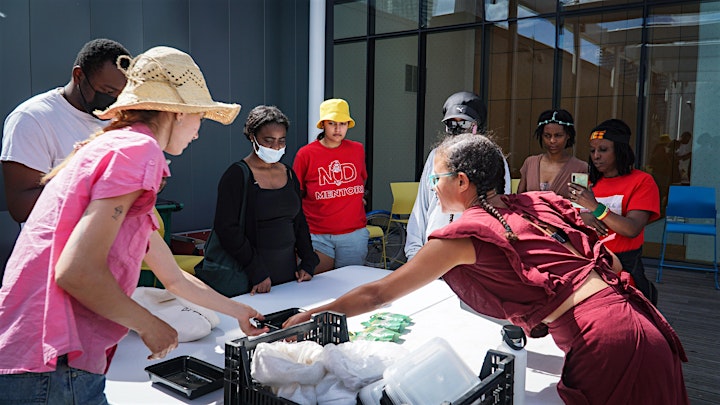 June's Learning Circle - Black Food Sovereignty with Anan Lololi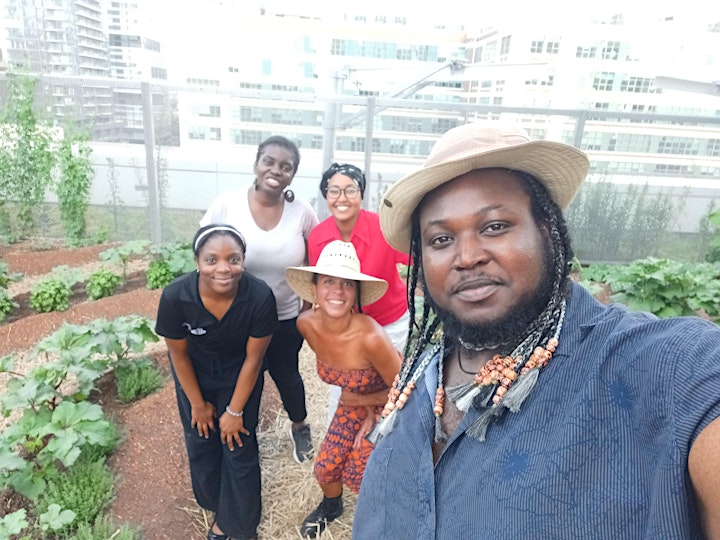 July's Learning Circle - Black youth food activism & storytelling with Hansel Igbavboa