Event Information
Location
The National Music Centre
Creative Spaces Room
134 - 11 Avenue SE Calgary, AB
Calgary, Alberta
Canada
Description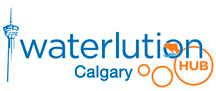 The Waterlution Hub Network
in conjunction with Verge Permaculture, presents:
Harvesting Our Future:
Water, Permaculture & Systemic Change
With Guest Provocateur
Brad Lancaster
Author of Rainwater Harvesting for Drylands and Beyond
with Karen Kun, co-founder and director of Waterlution
and Calgary Poet Laureate
Kris Demeanor, with a water-related musical performance
How do we create systemic change toward a better future? What are the water costs of energy and the energy costs of water? "Watergy" is Brad Lancaster's term for the water-energy nexus. As an expert on rainwater harvesting, Brad sparks conversation on how to address systemic change around water and energy through a permaculture or ecological design system lens. Join us for an interactive evening of dialogue on how much water and energy is required in a water-scarce landscape whether in gardens, indoor plumbing, municipal infrastructure or industry.
Find inspiration for action at Waterlution's first Calgary Hub gathering in 2012-2013, explore cross-sector collaboration and discover opportunities with fellow professionals.
Wednesday, September 19th, 2012
Doors open at 6pm; Start 6.30pm to 9pm
National Music Centre
134 - 11 Avenue SE Calgary, AB
Pay-what-you-can at the door, with registration
Appetizers and refreshments provided
Reserve your spot! Register at www.waterlution.org/hubs/ab
**Volunteers needed for evening of event!**
Please contact Mike at mike@waterlution.org for further information.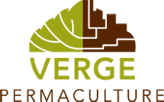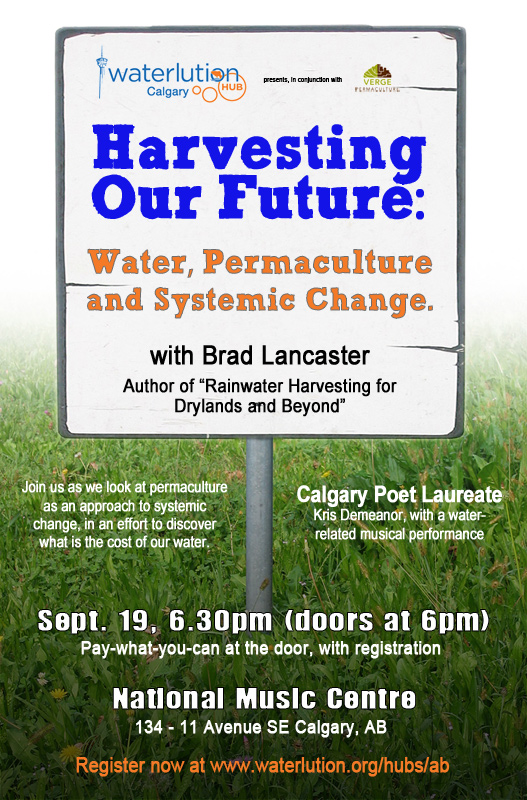 Date and time
Location
The National Music Centre
Creative Spaces Room
134 - 11 Avenue SE Calgary, AB
Calgary, Alberta
Canada