Description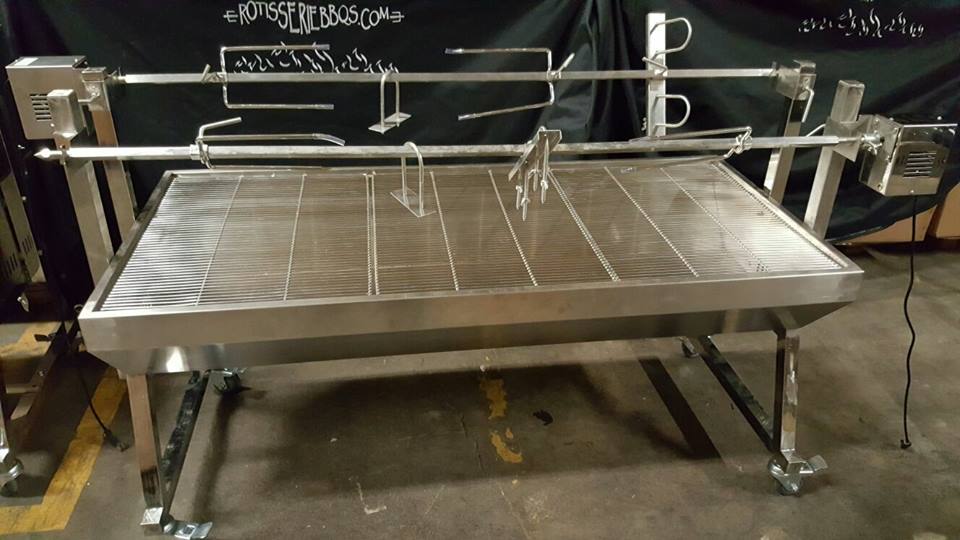 This year I am offering an al fresco/outdoor Greek Supper Club for the meat lovers out there. Inspired by the Hasapotavernes (butcher/meat tavernas) in Greece, I've come up with a menu that will satiate the carnivore, the caveman and the Kalofaga!
For this dinner, I will be using a rotisserie BBQ furnished by RotisserieBBQs.ca, a Canadian company owned/operated by Greeks.
Wine and spirits will be selected and poured by Kolonaki Group and Ioli and Souroti water donated for the tables.
Nisos Importing is providing extra-virgin Cretan olive for all the dishes plus many other specialty Greek products imported from Greece.
MAXIMUM 50 SEATS WILL BE SOLD
Menu
Appetizers:
Smoked Eggplant With Garlic & Feta
Pork Belly Skewers with Sea Salt, Lemon, Greek Oregano
Baked Feta Fournou (topped with tomatoes, Cubanelle peppers, Greek Oregano, wrapped in foil)
Homemade Bread
paired with Tsantali Reserve 2014
1st course: Arugula Salad with Duck Pastourma, Grilled Peach, Lemon Zest, Honey, Kasseri
paired with Tsantali Reserve 2014
2nd course: Grilled Soutzoukakia, Pita Bread, Sliced Red Onions, Sweet Roast Tomatoes, Paprika
paired with Tsantali Rapsani Reserve 2012
Main Course: Rotisserie Pork Kontosouvli with Roast Lemon Potatoes, Florina Red Peppers
paired with Papaioannou Estate Nemea 2010
Dessert: Profiteroles filled with Pastry Cream and topped with Chocolate Sauce, Toasted Almonds
with Greek Coffee
*Price for Dinner + Wine is $95.00
**Menu subject to change
***Dinner is rain or shine (will move indoors in case of rain)
****You must email me at truenorth67@gmail.com with the names of the people in your party to be seated together
****No refunds for cancellations made after July 9th 2017. Tickets are, however, transferable to another person after that date.