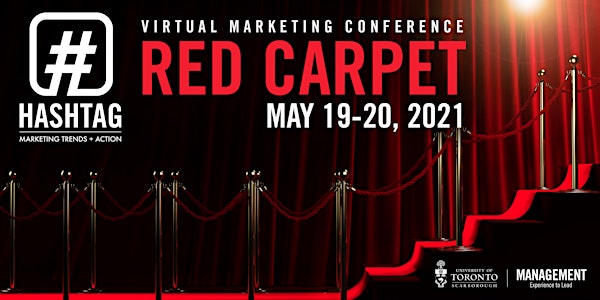 Hashtag Red Carpet
Get Ready for Hashtag Red Carpet: The Virtual Marketing Conference for U of T students and alumni!
About this event
This spring, step into the spotlight with industry leaders and influencers who are shaping the future of marketing.
From brand strategy to analytics and everything in between, Hashtag Red Carpet is your venue to explore many different areas and aspects of marketing with the trendsetters behind some of the world's most iconic companies.
Day 1 (May 19, 2021):
Day 2 (May 20, 2021):