#HashtagLunchbag Toronto Holiday Edition
When and where
Location
Marni Wasserman's Food Studio and Lifestyle Shop 510 Eglinton Avenue West Toronto, ON M5N 1A5 Canada
Description
We welcome you to join #HashtagLunchbagTO for our holiday event on Sunday December 17th, 2017 from 8:30am-11am. Afterwards, we will hit the streets of Toronto to hand out the lunches to our city's homeless! (approx. 11:30am-1:00pm)
Gather your friends, family and colleagues to help us spread love one lunch bag at a time. It's a true party with a purpose and we would love to see you there!
The #HashtagLunchbag experience consists of bringing together a group, creating bagged lunches, dropping in a handwritten love note acknowledging the recipient, distributing the meals to our local community in the Downtown Toronto area, and sharing your experiences with your friends & followers, inspiring them to pay it forward - turning one ripple of kindness into a wave, one lunch bag at a time!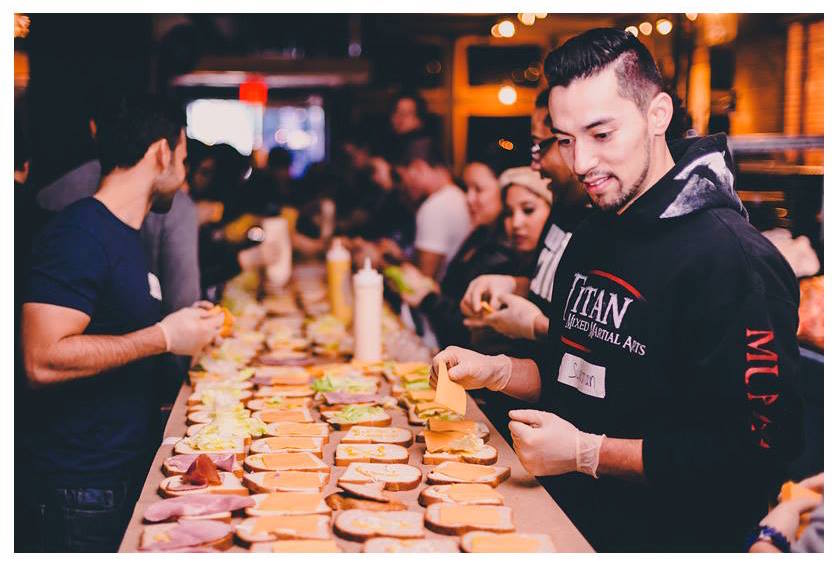 Donations of $20 per volunteer is required, and additional donations are highly appreciated! Your donations will help support our event and the entire organization. ALL proceeds will go towards purchasing food and items for care packages.
Continental Breakfast will be available for all volunteers, as we know you early risers will need some fuel for the day!
So, come out and enjoy a dope experience filled with music, lots of love and its a great time to also meet other people in the City with the same passion of living through giving!
We hope you can make it!
Cheers,
#HashtagLunchbag #HungerIsStupid #IssaPoorty #HashtagLunchbagTO #JoinTheMovement
*Please contact tamaramadisonmusic@gmail.com or b.wrightdurie@gmail.com for any additional questions or donations.